Whether you're experiencing back and neck pain or recovering from a sports injury, a physiotherapist may be able to help with your treatment or management.
If you're considering seeing a physiotherapist but are not quite sure where to start, here's a quick rundown of what they do, when you might benefit from seeing one, and how much it's likely to cost you.
What is a physiotherapist?
"Physiotherapists are university-trained health professionals who are experts in helping people of any age live more active and healthier lives," says Peter Tziavrangos, physiotherapist and National Chair of the Australian Physiotherapy Association Business Group.
"They are involved in the prevention and treatment of common conditions or injuries which lead to poor quality of life and health outcomes," he explains to Canstar.
According to Allied Health Professions Australia (AHPA), physiotherapists must complete a bachelor, masters or professional doctorate program in physiotherapy before they can practise in Australia. They are also required to be registered under the Physiotherapy Board of Australia and must complete continuing professional development training.
What does a physiotherapist do?
Physiotherapists use a range of evidence-based treatments to help prevent or manage certain conditions (for example, back and neck pain or an injury).
"Treatments can include specific exercises for your condition and situation, advice on how your lifestyle could be affecting the problem and what you can do to make it better, as well as techniques such as massage, mobilisation or stretching to help you feel better, especially if you have pain," Mr Tziavrangos says.
If needed, a physiotherapist can also refer you to another health professional, like a GP, to help in your treatment.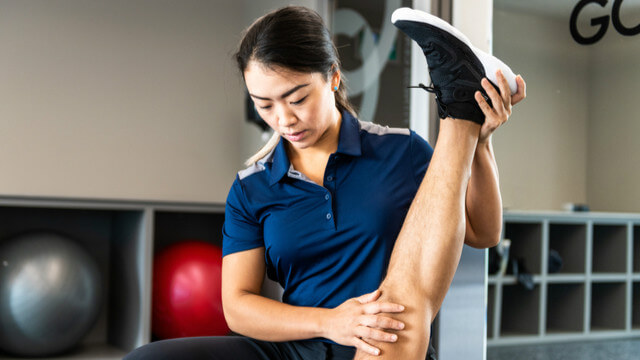 When should you see a physiotherapist?
There are a broad range of instances where you might benefit from seeing a physiotherapist. Some common conditions include:
Back and neck pain
Joint and muscle pain
Sports injuries
Rehabilitation after accidents or surgery
Osteoarthritis (the most common form of arthritis that affects joints of the body)
"Physiotherapists are exercise experts, so this makes them a good health professional to see when you have a problem which affects how you move, if you have hurt yourself while being active or if you just need to exercise more to help you live a healthier life," Mr Tziavrangos says.
How much does it cost to see a physiotherapist?
The average cost of seeing a physiotherapist is $200-$300+ per hour, Mr Tziavrangos says. However, this will generally vary depending on how experienced the physiotherapist is and whether they have any additional qualifications. It will typically also cost more for the initial visit (which is when you are assessed) compared to any follow-up visits, he says.
Depending on your circumstances, you may be able to receive a rebate from Medicare, the Department of Veterans' Affairs, a CTP or motor accident insurer, a workplace injury insurer or the NDIS. However, most commonly, private health insurance may be used to claim a rebate, depending on your policy.
Does Medicare cover physiotherapy?
Medicare will typically only cover the cost of seeing a physiotherapist in a private practice if you have a Chronic Disease Management Plan through your GP. These are designed for patients with chronic medical conditions (such as cancer, musculoskeletal conditions and stroke) and allow these patients to receive rebates for up to five visits per calendar year to certain allied health professionals such as physiotherapists.
Medicare may also cover physiotherapy if you are an inpatient in a public hospital.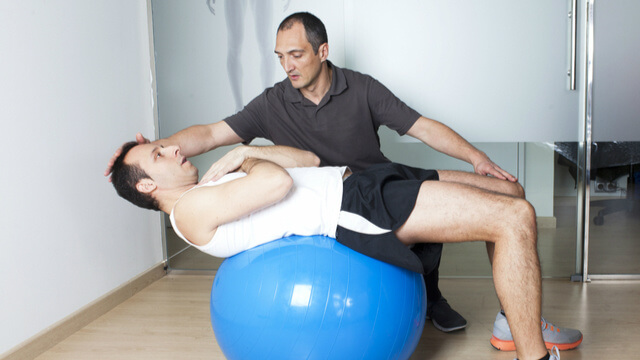 Does private health insurance cover physiotherapy?
Private health insurance may include physiotherapy cover – however, this will depend on the policy. Keep in mind that there will typically be an out-of-pocket expense, with the amount varying depending on your policy.
"It is important to consider this when shopping around for private health insurance as not all funds (or policies) offer the same level of cover, and some will penalise you if you choose to see a physiotherapist outside of their contracted network," Mr Tziavrangos advises.
Of the health insurance extras policies on Canstar's database, 98.7% provided cover for physiotherapy at the time of writing. According to Canstar Research, the average annual benefit limit for physiotherapy was $467. In terms of the cost of an extras-only policy with physio cover, the average yearly premium was $631 in NSW.
For a combined hospital and extras policy with physio cover, the average annual premium was $1,726 for a Bronze policy, $1,934 for a Silver policy and $2,748 for a Gold policy, Canstar Research found. These averages were based on combined hospital and extras and standalone extras policies on our database for singles in NSW. The Australian Government Private Health Insurance Rebate, Base Tier for under 65s, of 25.059% has been applied to premiums. The averages exclude policies designed for visitors and overseas students.
If you're considering taking out health insurance that covers physiotherapy, check out our article on health insurance with physiotherapy cover. You can also compare policies using our health insurance comparison tables.
How to find a physiotherapist
Physiotherapists are first-contact practitioners, meaning you don't need to go through a GP in order to see one.
You can find a physiotherapist near you by using the Australian Physiotherapy Association's 'Find a physio' tool. This also allows you to search by clinical areas or specialties, such as musculoskeletal, paediatric and sports and exercise.
If you have private health insurance, be mindful that in some cases, an insurer may give you a larger rebate if you see a physiotherapist within its healthcare network.
Main image source: Lopolo (Shutterstock)