With the premium hike looming, many Australians may be looking for ways to give themselves a discount on private health insurance.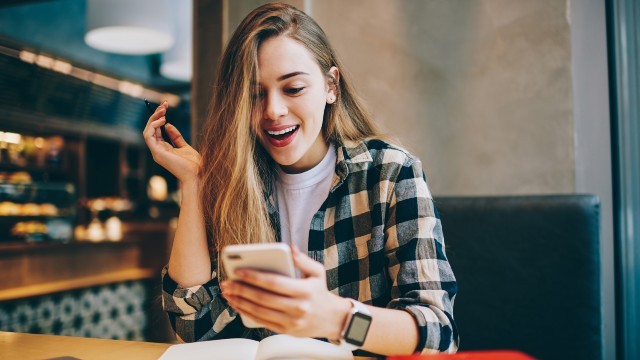 Health insurance premiums are set to rise by an average of 2.92% from 1 April, but some consumers can expect theirs to climb by much more than that, depending on their level of cover and who they're insured with, according to the Department of Health.
Aussies are already paying an average of $219 for private health insurance each month, according to a Canstar survey of over 1,000 Australians who have health insurance.
And it doesn't stop there, with APRA's latest quarterly report on private health showing average out-of-pocket expenses for hospital visits increased by 3.2% in the past year, to around $300 in the December quarter.
The industry continues to "face risks associated with affordability", according to the regulator, as membership keeps declining, particularly among young people aged 25-29 – a trend colloquially dubbed the so-called 'death spiral' in private health insurance.
If you've weighed up the pros and cons of paying for health insurance versus relying on the public system, and you want to keep your cover but would like to be paying less, here are some simple steps you could take today to cut premium costs.
1. Paying by direct debit
One way to slash the premiums you pay each month could be to simply set up direct debit as your payment option, rather than using methods such as BPAY or paying on an individual basis with your credit card. In fact, 42% of the health funds listed on Canstar's health insurance database currently offer discounts when you pay by direct debit.
The average discount on offer from those insurers is 3.41%, with discounts up to a maximum of 4% off available. That would save singles just over $90 each year on an average Gold hospital and extras policy from our database, and families around $185.
2. Pre-paying your premiums
Another option could be to pay your health insurance premiums as a lump sum in advance, which could earn you a discount of up to 4% when you pre-pay 12 months worth of premiums.
This isn't widely available though, with only four health funds on Canstar's database currently advertising this feature:
HBF: offers a discount if you pay your premium annually, but doesn't disclose how much the discount is on its website.
HIF: offers a 4% discount if you pay 12 months worth of premiums, or 2% off if you pay six months upfront.
Latrobe Health: offers 1% off upfront payments for a quarter, 2% off half-yearly payments and 4% off annual payments.
St.LukesHealth: offers a discount for people who pay half-yearly or annual premiums in advance, but the amount of discount available is not disclosed on its website.
The extra benefit of this option is that you could lock in your current premiums before the April 1 premium hikes come into effect. HIF, for instance, guarantees "rate protection" if you pay your premiums before that date, in either 12-month, six-month, three-month, one-month or one-fortnight advance payments. Depending how much your health fund increases premiums by, this could result in an additional saving of 2.92% or so on next year's premiums.
If you're comparing health insurance policies, the table below displays some of the hospital and extras policies currently available on Canstar's database for a single female born in 1985 seeking cover in NSW without pregnancy cover. Please note the table is sorted by Star Rating (highest to lowest), followed by provider name (alphabetical) and features links direct to the providers' websites. Use Canstar's health insurance comparison selector to view a wide range of policies.
3. Increasing your excess
Choosing to pay a higher excess on your health insurance could actually decrease the overall cost to you. The excess is the amount of money you agree to pay towards a hospital claim on your health insurance policy, and then if there's any further expenses your insurer would cover the rest (up to the limit of your cover).
For instance, choosing a $500 excess instead of a $250 excess could mean a premium cut of around $210 for a single person's Gold hospital and extras policy, or $520 off for the same type of family policy, based on average figures from the Canstar database.
The savings could be even greater if you chose to pay a $750 excess. If you ever needed to claim, you could pay $425 less on average than a singles policy with a $250 excess, or around $850 less for a family policy, based on Gold hospital and extras policies.
Average Premiums by Excess – Gold Policies

Excess

Combined Hospital & Extras

Hospital-Only

Single

Family

Single

Family

$250

$2,310

$4,800

$1,801

$3,648

$500

$2,098

$4,281

$1,496

$3,034

$750

$1,885

$3,953

$1,374

$2,824

Source:

www.canstar.com.au

as at 24/01/2020. The Australian Government Private Health Insurance Rebate, Base Tier for under 65s, of 25.059% has been applied to premiums. National average premiums exclude the Northern Territory. Based on Gold-tier policies available at specified excesses.
Bonus tip
If you're a young adult aged 18 to 29 years old, then depending on your insurer, you could already be eligible to receive up to 10% off the cost of your health insurance premiums. The discounts vary and will depend on your age at the time of first purchasing the policy.
Once you have an age-based discount, that discount will apply in full until you turn 41 if you stay on the same health insurance policy. The discount will gradually phase out by 2% each year after your 40th birthday until there is no discount applied.