Medibank Health Insurance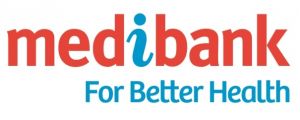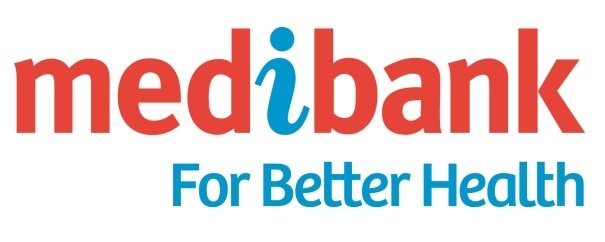 Medibank Private Ltd is a provider of health insurance, travel insurance, life insurance, and pet insurance.
"I am better." (Medibank)
Compare Medibank Health Insurance
Here's a snapshot of Medibank's current hospital and extras health cover for a single male living in NSW. The results are sorted by estimated monthly premium (lowest to highest).
To compare other health insurance policies, please click here.
Health Insurance FAQs
Choosing a health insurance policy can be a difficult task. Below, we answer some of the most frequently asked questions about Medibank Health Insurance.
How to join Medibank health insurance
You can sign up for Medibank health insurance by comparing health insurance on our health insurance comparison pages and clicking on one of their products.
If you need help applying, you can visit a branch, or call 134 190 (open Mon-Sat).
Can I manage my Medibank health insurance policy online?
Yes; in fact, it's encouraged that Medibank clients manage their policy online. Unless you specifically ask for a printed copy, they will send you policy documents, tax statements, and other communications electronically.
Do I need Medibank travel insurance if I have health insurance?
Yes. Your health insurance does not cover you overseas. If you are travelling overseas, you need travel insurance. Medibank also offers travel insurance, and you can compare travel policies on the Canstar website.
And vice versa – travel insurance only covers you while you are away from home on a trip. While you are in Australia, you need health insurance if you want to be covered for private healthcare costs. Find out more about the difference between health insurance and travel insurance here.
You can compare travel insurance on the Canstar website:
Can I get dental cover with Medibank health insurance?
Medibank Extras Cover and Medibank Hospital & Extras Cover both include a dental benefit as standard. The level of cover you need will depend on the complexity and cost of the dental procedures you would like to have covered.
Compare Medibank Health Insurance with Dental Extras
How do I lodge a claim with Medibank health insurance?
Once you've received medical treatment or made a purchase covered by your policy, the next step is to make a claim. There are several ways you can lodge a claim with Medibank:
On-the-spot: Around 20,000 Australian specialist providers have the HICAPS electronic claim system – just make sure you remember to bring your Medibank membership card to process the claim immediately.
Mobile App: Make claims using the Medibank mobile app. Simply take a photo of your receipt using your smartphone and submit the claim for a benefit instantly (requires connection via mobile data or WiFi).
Online: Log into your Medibank account to make your claim online. Simply select the 'make a new extras claim' button and fill in the details found on your receipt.
By Post: You can fill out a claim form, attach your invoice and receipt from the specialist provider and post to:
Medibank Medical and Extras Claims
GPO Box 2984
Melbourne VIC 3001
Medibank will then make the payment, either by bank transfer or by sending you a cheque.
Can I get Medibank health insurance as an international student?
Medibank offers Overseas Student Health Cover (OSHC) for international students who are planning to study in Australia. Their policy is fully compliant with the necessary student visa conditions, and includes a number of benefits. Find out more by comparing OSHC policies on our website:
Can I get Medibank Working Visa Health Cover?
Medibank also offers a range of Working Visa Health Cover options, some of which include benefits such as emergency ambulance services, in-hospital doctor and specialist consultations, overnight accommodation, day surgery, and theatre fees. Find out more by comparing working visa health cover on our website:
Compare Working Visa Health Cover
About Medibank
Medibank was founded in 1976, and in 2016 they celebrate their 40th birthday as a health insurer. Medibank has won the coveted CANSTAR Award for Outstanding Value Health Insurance every year from 2008 to 2016.
Medibank members receive some great benefits:
Mobile apps: Medibank members can use the Medibank Mobile App to make claims and find a healthcare provider near them, Symptom Checker to find possible causes for their symptoms, and Energy Balancer to track their daily eating and exercise decisions and get easy-to-understand advice.
flybuys points: Health information guides to help you eat healthy, get active, and maintain your well-being. At the time of writing, Medibank members continue to collect 10 flybuys points every time they reach 10,000 steps in one day with a linked Fitbit device, and collect triple flybuys points when they buy fresh fruit and vegetables or frozen veges at Coles supermarkets.
Mi Health health services: Mi Health support services include 24/7 Medibank nurse helpline for medical advice (call 1800 Mi Health or 1800 644 325), mobile health apps to keep you on track, and the Online Health Hub for online coaching programs.
Healthy eating ideas: Delicious, healthy-eating recipes are available on the Medibank website in partnership with the Stephanie Alexander Kitchen Garden Foundation, like this one for vegetable samosas for the lunchbox. Their practical tips for healthy eating include "7 things better than an afternoon sugar hit" and "7 things better than a morning coffee".
Source: Medibank
Medibank supports the community through the Medibank Community Fund, established in 2010 to distribute community grants, and the Medibank Health Research Fund (MHRF). For example, Medibank is committed to fighting childhood obesity by partnering with the Stephanie Alexander Kitchen Garden Foundation National Program in schools. Medibank invests in Indigenous health and well-being by partnering with programs such as Ngurra Kujungka and Night Hoops.
Medibank is a major sponsor of events that promote health and fitness. Their sponsorships at the time of writing include Australian Open (check out the hilarious WEPLAY video highlights), the Melbourne Marathon and other marathons, fun runs, and walking events (hear from everyday Melbournites on "Why I Run"), and Wave Warriors Junior Surfing Challenge.
Source: Medibank
Medibank supports the environment by reducing their carbon footprint, and only working with and supporting organisations that share this commitment. They also partner with initiatives to protect the environment, such as the 202020 Vision to achieve a 20% increase in green space in Australia's urban areas from 2013 to 2020.
Standard Hospital
Canstar Research
Award:
4 Star Award Winner for Health Insurance
Sponsored products are paid advertisements and do not include all providers. Canstar receives a fee for referring you to the advertiser. Canstar is not giving you advice in relation to sponsored products. 
Products displayed above that are not "Sponsored" are sorted by monthly premium. Canstar may receive a fee for referral of leads from these products. See How We Get Paid for further information. If you decide to apply for health insurance, you will deal directly with an insurance provider, and not with CANSTAR.
Consider the provider's detailed product and pricing information before making a decision to purchase a policy. The products displayed on this page do not include all providers and may not compare all features relevant to you. View the Canstar Health Insurance Star Ratings Methodology and Report. The rating shown is only one factor to take into account when considering products.
For more information, read our detailed disclosure, important notes and additional information.
The Star Ratings in this table were awarded in September, 2016 and data is as at that date, updated from time to time to reflect product changes notified to us by product issuers.
Other Health Insurance from