Co-author: James Hurwood
Choosing health insurance policies might seem difficult – after all, there's a lot of options out there – but we can make it easier.
The benefits of private health insurance are certainly appealing, and it's important to shop around when it costs this much, but there are several dozen insurers to choose from, all with multiple products on offer.
So how to choose private health insurance that works best for you and your family? Here are some things to think about when choosing private health insurance, whether you're switching funds or a first-time buyer:
Compare Health Insurance Policies with CANSTAR
Assess your health and family history before choosing health insurance
Looking at the current state of your health is a simple process. Take note of any pre-existing conditions you and/or your partner currently has, or might need to accommodate in the near future (e.g. pregnancy or knee surgery). This will help narrow down your policy choices.
Also think about your wider family group, including parents, grandparents, aunts and uncles. Have any of them ever had the following hereditary conditions or genetic disorders?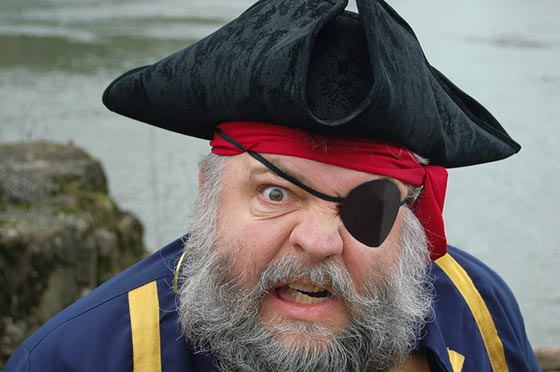 "Why does Grandad wear an eyepatch? Will I need one, too?"
If your family history includes some genetic conditions, you should think about choosing private health insurance that provides cover, or potential cover, for some or all of these conditions. Not factoring in conditions you could end up with when choosing private health insurance can cost you more in the long-run. If you don't cover it now but you do get it, then when you end up needing to up your coverage to cover it, or you switch plans or providers, this condition will probably be deemed a pre-existing condition and may not be fully covered.

Are benefits per policy or per person?
HCF Chief Marketing and Sales Officer, Danny Saksida, says customers should find out whether the policy they have, or are considering purchasing, has benefits based on per person or per policy. This can make a big difference to the amount of cost you may be able to claim, which can obviously be a big deal when choosing private health insurance.
If you have a policy with one set benefit limit of, say, $2,000 in extras (like optical and dental), that covers all the family members covered by the policy, then you as a group are limited to that $2,000.
In contrast, if you have a policy with individual $2,000 extras benefit limits for each family member covered by the policy, then each individual can use up to $2,000 in extras benefits, and a family of 4 there would have $8,000 of potential benefits available in total.
If you are currently in the market for health insurance, or are considering switching policies, we have provided a comparison table below which provides a snapshot into the current low premium market offerings for health insurance with links direct to the providers website. This table has been formulated based on a single male located in New South Wales who is looking for hospital only cover. Results are sorted by monthly premium (lowest to highest).
Compare Health Insurance Policies with CANSTAR
Do you want extras cover?
Extras cover or ancillary health insurance is an additional insurance policy that covers a range of services that your policy may not already cover, such as physiotherapy, ambulance cover, optical services, and dental services. Extras cover can cover you for those expensive "out-of-pocket" costs that you or your family may require.
When choosing health insurance, consider whether it would be good value for you to add this cover as well, and whether you would actually use them. If you don't go to the physio or buy new glasses each year, then there's not much point in paying for those benefits!
To select the right extras, Medibank General Product Manager, Luke Fishley, recommends that customers look for a private health insurance fund that provides a selection of extras covers. That way, when your stage of life changes you can change your cover to match.
"Ask your provider how easy it is to change from one cover to another," he suggests.
In different stages of your life, you may be wanting to claim more on dental extras (e.g. when you have young kids with ongoing dental work), or more on optical extras when you reach an older age.
Customers should also be aware of waiting periods that apply to those extras. "For example," says Mr Fishley, "You need to have cover for 12 months before giving birth." So it's not enough to sign up when you're already 2 months pregnant.
What health insurance costs
Private health insurance can be pricy, so it's important to know realistically, how much money can you afford to spend on health insurance each month? Calculate that figure and keep it in mind when choosing private health insurance. While the most comprehensive policy available will give you the most protection, it does have to balance with what you can afford.
Of course, there are some good sign-up incentives on offer from time to time that can make it cheaper. And we have even more tips on reducing your health insurance premiums in our other articles.
CANSTAR's star ratings reports annually research hundreds of health insurance and extras policies (in 2016, it was 628 products from 24 insurers). In 2016, we uncovered the following average private health insurance premiums at different life stage profiles as follows:
2016 Health Insurance Premiums – Hospital and Extras Packages Premium Price Per Year
Profile
NSW
NT
QLD
SA
TAS
VIC
WA
Young Singles – Female
 $1,818
 $1,313
 $1,831
 $1,758
 $1,792
 $1,866
 $1,737
Young Singles – Male
 $1,818
 $1,313
 $1,831
 $1,758
 $1,792
 $1,866
 $1,737
Young Couples – Non Obstetrics
 $3,673
 $2,689
 $3,699
 $3,573
 $3,618
 $3,779
 $3,479
Young Single Parents – Non Obstetrics
 $3,340
 $2,502
 $3,312
 $3,179
 $3,278
 $3,384
 $3,358
Young Family – Non Obstetrics
 $3,813
 $2,871
 $3,874
 $3,739
 $3,780
 $3,962
 $3,700
Couples and Families – With Obstetrics
 $4,318
 $3,271
 $4,450
 $4,235
 $4,277
 $4,480
 $4,011
Established Singles – Female
 $1,992
 $  1,479
 $2,048
 $1,960
 $1,998
 $2,063
 $1,970
Established Singles – Male
 $1,992
 $1,479
 $2,048
 $1,960
 $1,998
 $2,063
 $1,970
Established Couples
 $4,000
 $3,004
 $4,108
 $3,944
 $4,006
 $4,156
 $3,921
Established Single Parent
 $3,513
 $2,657
 $3,553
 $3,369
 $3,476
 $3,600
 $3,554
Established Families
 $3,984
 $3,034
 $4,127
 $3,924
 $3,961
 $4,173
 $3,905
Mature Singles
 $2,128
 $1,601
 $2,174
 $2,137
 $2,159
 $2,176
 $2,169
Mature Couples
 $4,278
 $3,265
 $4,374
 $4,307
 $4,338
 $4,387
 $4,338
Based on packaged cover policies considered for 2016 CANSTAR Health Insurance Star Ratings. Premiums include Base Tier Australian Government Rebate of 26.791%. Mature profile only includes products that include cover for cardiac and hip/knee replacements. Established profile only includes products that include cover for cardiac.
Work out an affordable health insurance excess
The excess on your policy is the amount that you will need to pay per hospital visit before your health insurance kicks in. Increasing the excess is a way of reducing your insurance premiums; however, you need to be confident that it is an amount of money you could (unexpectedly) afford to pay if you needed to.
For more info on reducing your health insurance premium, check out our article here.
Work out your rebate level
Consumers currently can receive from the government a rebate of between 0% – 35.72% to help cover the cost of their private health insurance premiums (Department of Health). This rebate is means-tested based on your age, and your income for singles and families. The ATO has a good private health insurance rebate calculator here if you're not sure what rebate you're getting.
Consider the extra perks
Health funds also offer a range of programs and incentives to improve your health and wellbeing, often being heavily subsidised by your health insurer. While these little extras should not be the main reason you go with one fund or product over another, they can be a helpful "pro" or "con" to consider when choosing between providers.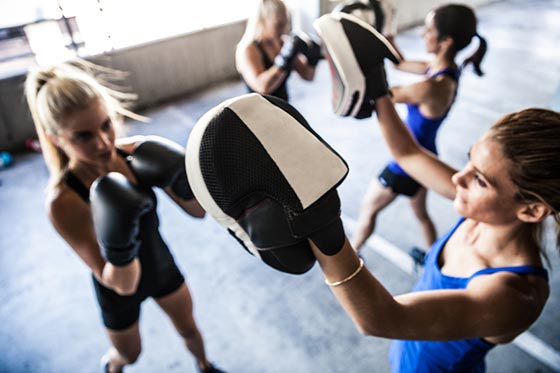 Health funds also typically have exclusive deals with their partner businesses, which could save you money elsewhere. For example, Bupa offer discounts on Garmin, New Balance, Goodlife, Fitness First, HOYTS, and other Bupa products and services, while nib offer rebates on gym membership and weight management program fees through selected policies. For more information, contact your health fund.
You can also access a multitude of mobile apps to help with fitness, dieting, and more!
Assess your options
Once you know what the important inclusions are in your policy, the excess you are comfortable with and the price (net of rebate) you can afford to pay, it's time to compare health insurance providers and policies and make a shortlist of policies that could suit your needs. For more help with how to choose private health insurance, CANSTAR's health insurance comparison website is a great place to start!
Hopefully, by following these steps, choosing private health insurance that represents great value for your personal situation is a much simpler, smoother process!
Compare Health Insurance Policies with CANSTAR
Learn more about Health Insurance
Compliance Disclosure and Liability Disclaimer
Sponsored products are paid advertisements and do not include all providers. CANSTAR receives a fee for referring you to the advertiser. CANSTAR is not giving you advice in relation to sponsored products. Products displayed above that are not "Sponsored" are sorted by monthly premiums. CANSTAR may receive a fee for referral of leads from these products. See How We Get Paid for further information. If you decide to apply for health insurance, you will deal directly with an insurance provider, and not with CANSTAR.
Consider the provider's detailed product and pricing information before making a decision to purchase a policy. The products displayed on this page do not include all providers and may not compare all features relevant to you. View the CANSTAR Health Insurance Star Ratings Methodology and Report. The rating shown is only one factor to take into account when considering products.
For more information, read our detailed disclosure, important notes and additional information. The Star Ratings in this table were awarded in September, 2016 and data is as at that date, updated from time to time to reflect product changes notified to us by product issuers.