Latrobe Health Insurance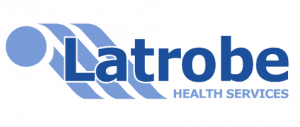 Latrobe Health Services is a provider of health insurance, travel insurance, home and contents insurance, and car insurance.
"Be courageous. Be calculated. Be covered." (Latrobe)
Compare Latrobe Health Insurance
Compare Health Insurance with CANSTAR
Health Insurance FAQs
Choosing a health insurance policy can be a difficult task. Below, we answer some of the most frequently asked questions about Latrobe health services.
How to join Latrobe health insurance
You can join Latrobe health insurance online, or you can visit a branch or call 1300 262 144 (open Mon-Fri). Be sure to compare policies on our website before signing up for a policy:
Can I manage my Latrobe health insurance policy online?
Yes; in fact, it's encouraged that Latrobe clients manage their policy online. They have an Online Member Services Portal which provides easily accessible documents and other important information. Unless you specifically ask for an electronic copy, they will send you printed versions of your policy documents, tax statements, and other communications.
Do I need Latrobe travel insurance if I have health insurance?
Yes. Your health insurance does not cover you overseas. If you are travelling overseas, you need travel insurance. Latrobe also offers travel insurance, and you can compare travel policies on the Canstar website.
And vice versa – travel insurance only covers you while you are away from home on a trip. While you are in Australia, you need health insurance if you want to be covered for private healthcare costs. Find out more about the difference between health insurance and travel insurance here.
You can compare travel insurance on the Canstar website:
Can I get dental cover with Latrobe health insurance?
Latrobe Extras Cover and Latrobe Hospital & Extras Cover both include a dental benefit as standard. The level of cover you need will depend on the complexity and cost of the dental procedures you would like to have covered.
compare Latrobe Health Insurance with Dental Extras
How do I lodge a claim with Latrobe health insurance?
Once you've received medical treatment or made a purchase covered by your policy, the next step is to make a claim. There are two ways you can lodge a claim with Latrobe:
On-the-spot: Around 20,000 Australian specialist providers have the HICAPS electronic claim system – just make sure you remember to bring your Latrobe membership card to process the claim immediately. There are no forms to fill out with this option.
By Post: You can fill out a claim form, attach your invoice and receipt from the specialist provider, and post this paperwork to:
Latrobe Health Services Limited
Reply Paid 41
Morwell VIC 3840
Latrobe Health Services will then make the payment, either by bank transfer or by sending you a cheque.
Can I get Latrobe health insurance as an international student?
At the time of writing, Latrobe does not offer Overseas Student Health Cover (OSHC) or Working Visa Health Cover (OVHC), as their cover is designed for people who have full Medicare eligibility. If you're on an overseas visa and are from a country with a reciprocal healthcare agreement, you could be eligible.
Find out more by comparing OSHC and working visa policies on our website:
Compare Working Visa Health Cover
About Latrobe Health Services
Latrobe Health Services was founded in 1951, and they now provide health cover to over 80,000 Australians. Latrobe Health Services is one of the 15 member-focussed Members Own Health Funds in Australia, meaning profits are returned to members in the form of cheaper premiums.
Latrobe Health Services benefits its members by having no exclusions in their hospital cover – their hospital cover products include all Medicare recognised treatments as standard.
Top Hospital CoverWise
Canstar Research
Award:
Outstanding Value Health Insurance
Other Health Insurance from