nib Health Insurance
NIB Health Funds Ltd is a provider of health insurance, life insurance, and travel insurance.
"It's worth it." (nib)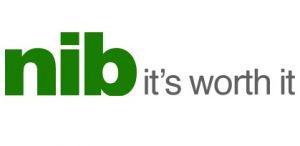 Compare NIB Health Insurance
Here's a snapshot of NIB's current hospital only health cover for a single male living in NSW. The results are sorted by estimated monthly premium (lowest to highest).
To compare other health insurance policies, please click here.
Health Insurance FAQs
Choosing a health insurance policy can be a difficult task. Below, we answer some of the most frequently asked questions about NIB health insurance.
How to join NIB health insurance
You can sign up to join NIB health insurance online, or you can call 13 16 42 (open Mon-Sat). Be sure to compare policies on our website before signing up for a policy:
Can I manage my NIB health insurance policy online?
Yes. It is completely up to you when it comes to managing your policy. Some people prefer their documents to be mailed, emailed or faxed, and some prefer to do it online or via the NIB App. You can also lodge a claim over the phone, giving customers a range of options to choose from.
Do I need NIB travel insurance if I have health insurance?
Yes. Your health insurance does not cover you overseas. If you are travelling overseas, you need travel insurance. NIB also offers travel insurance, and you can compare travel policies on the Canstar website.
And vice versa – travel insurance only covers you while you are away from home on a trip. While you are in Australia, you need health insurance if you want to be covered for private healthcare costs. Find out more about the difference between health insurance and travel insurance here.
You can compare travel insurance on the Canstar website:
Can I get dental cover with NIB health insurance?
NIB Extras Cover and NIB Hospital & Extras Cover both include a dental benefit as standard. The level of cover you need will depend on the complexity and cost of the dental procedures you would like to have covered.
Compare NIB Health Insurance with Dental Extras
How do I lodge a claim with NIB health insurance?
Once you've received medical treatment or made a purchase covered by your policy, the next step is to make a claim. There are several ways you can lodge a claim with NIB:
On-the-spot: Around 20,000 Australian specialist providers have the HICAPS electronic claim system – just make sure you remember to bring your NIB membership card to process the claim immediately.
Mobile app: Make claims using the NIB mobile app. Simply take a photo of your receipt using your smartphone and submit the claim for a benefit instantly (requires connection via mobile data or WiFi).
Online: Log into your NIB account to make your claim online. Simply enter the details found on your receipt, and have your BSB and bank account number ready for immediate transfer of your benefit from NIB into your bank account.
By Post: You can also fill out a claim form, attach your invoice and receipt from the specialist provider, and post this paperwork to:
Australian Unity Healthcare
114 Albert Road
South Melbourne VIC 3205
NIB will then make the payment, either by bank transfer or by sending you a cheque.
On the phone: If you have any questions or need help filling out your claim form, call NIB to get your claim processed over the phone on 13 16 42 (open Mon-Sat).
Can I get NIB health insurance as an international student?
NIB offers Overseas Student Health Cover (OSHC) for international students who are planning to study in Australia. Their policy is fully compliant with the necessary student visa conditions, and includes a number of benefits. Find out more by comparing OSHC policies on our website:
Can I get NIB Working Visa Health Cover?
NIB also offers Working Visa Health Cover, and has two options for those on working visas: Workers Cover Plus, and Budget Workers Cover. They include benefits such as emergency ambulance services, in-hospital doctor and specialist consultations, overnight accommodation, day surgery, and theatre fees. Find out more by comparing working visa health cover on our website:
Compare Working Visa Health Cover
About NIB
NIB was founded in 1952 and is now the health insurer for over 1 million Australians. NIB won the coveted CANSTAR Award for Outstanding Value Health Insurance in 2014 (SA) and 2008 (National).
If you're looking to lose weight and need help managing joint pain, diabetes, heart health, or medications, join NIB's Be Good To Yourself program at your local Amcal or Guardian pharmacy. The program involves an individualised weight management and exercise plan with a Wellness Coach, Exercise Physiologist, and Dietitian, and meal replacement options.
In 2013, NIB launched Whitecoat, a customer review, search, and comparison website for Extras healthcare providers.
In 2015-16, NIB supported the community through $1.7 million of grants to community organisations such as OzHarvest, and by launching the Headstrong 2.0 mental health program for teens. NIB supported Earbus nurses to mentor Aboriginal youth ambassadors to promote health in remote communities.
Source: nibHealthInsurance
Standard + Advantage Hospital
Canstar Research
Award:
3 Star Rating for Health Insurance
CANSTAR is an information provider and in giving you product information CANSTAR is not making any suggestion or recommendation about a particular insurance product. If you decided to apply for a health insurance, you will deal directly with an insurance provider, and not with CANSTAR. Rates and product information should be confirmed with the relevant insurance provider. For more information, read our detailed disclosure, important notes and additional information.
The inclusions mentioned represent a selection of what is covered at the time of writing. Additional terms and conditions may apply to different features. Additional fees may apply to the product. CANSTAR is not making any suggestion or recommendation to you about this product. Please ensure that you read the product disclosure statement to determine all the current options and inclusions for the product you are considering.
Sponsored products are paid advertisements and do not include all providers. Canstar receives a fee for referring you to the advertiser. Canstar is not giving you advice in relation to sponsored products. 
Products displayed above that are not "Sponsored" are sorted by monthly premium. Canstar may receive a fee for referral of leads from these products. See How We Get Paid for further information. If you decide to apply for health insurance, you will deal directly with an insurance provider, and not with CANSTAR.
Consider the provider's detailed product and pricing information before making a decision to purchase a policy. The products displayed on this page do not include all providers and may not compare all features relevant to you. View the Canstar Health Insurance Star Ratings Methodology and Report. The rating shown is only one factor to take into account when considering products.
For more information, read our detailed disclosure, important notes and additional information.
The Star Ratings in this table were awarded in September, 2016 and data is as at that date, updated from time to time to reflect product changes notified to us by product issuers.
Other Health Insurance from