nib Health Insurance
NIB is a provider of health insurance in Australia, as well as travel insurance.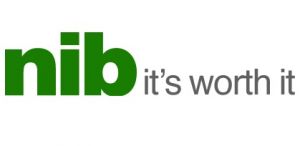 What health insurance products does nib offer?
The health insurance policies nib offers are designed to suit a variety of life stages, including singles, couples, families, single parents and overseas students and workers. At the time of writing, nib provides the following hospital, extras and combined hospital and extras products:
Hospital cover options: consumers can choose between Basic Essential Hospital Plus, Bronze Hospital Plus, Silver Hospital, Silver Advantage Hospital Plus and Gold Top Hospital policies.
Extras cover options: consumers can choose between Core Extras, Core Extras Boost, Core and Wellbeing Extras and Top Extras policies.
Combined cover options: consumers can choose to combine their choice of hospital cover with extras covers.
Ambulance cover: every nib health insurance policy includes unlimited emergency ambulance (excluding Queensland and Tasmanian residents).
Read more about what's generally covered by Gold, Silver, Bronze and Basic hospital cover, as well as extras policies.