Teachers Health Insurance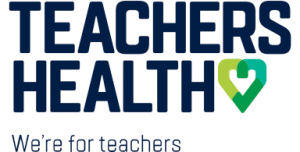 Teachers Health is a provider of health, life, car, home and contents, landlord and travel insurance. Teachers Health says it is the only health fund exclusively for the education community and their families.
What's on offer from Teachers Health?
Teachers Health offers hospital cover, extras cover, combined hospital and extras cover, and emergency ambulance cover. Teachers Health says its policies can be tailored to singles, couples, families and single parent families.
At the time of writing, Teachers Health offers the following hospital policies:
Top Hospital (Gold)

– Teachers Health's most comprehensive hospital policy that covers all clinical categories with no exclusions or restrictions. Coverage includes pregnancy, heart procedures and hip or knee joint replacements.
Mid Classic (Silver Plus)

– covers a wide range of clinical categories including heart and vascular and joint reconstructions. Also covers additional services such as pregnancy and birth and joint replacements and allows you to choose between two excesses.
Mid Hospital (Basic Plus)

– covers all clinical categories, with some such as heart and vascular and pregnancy and birth covered on a restricted basis. Also allows you to choose between two excesses.
Basic Hospital (Basic Plus)

– covers treatment by a doctor of your choice in a public hospital (with a few services in a private hospital). Includes cover or restricted cover for all clinical categories except insulin pumps.
Find out more about the tiered Gold, Silver, Bronze and Basic hospital cover categories and the different clinical categories.
Teachers Health also offers the following extras policies:
Top Extras

– covers a wide range of extras including unlimited general dental as well as benefits such as optical, chiropractic, physiotherapy, occupational therapy and hearing aids.
Essential Extras

– coverage includes dental, optical, chiropractic and physiotherapy.
Teachers Health says you can combine these extras policies with its hospital covers. Teachers Health also offers a specific combined cover product, StarterPak Basic Plus, which combines a range of hospital and extras services.