Health Partners Health Insurance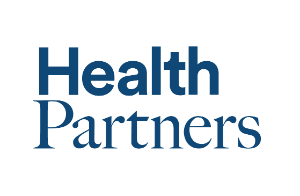 Health Partners is a specialist provider of health insurance.
What's on offer from Health Partners?
Health Partners offers hospital cover, extras cover, and combined hospital and extras cover. Its policies can be tailored to singles, couples, families and single parents.
Health Partners offers the following hospital policies:
Basic Hospital Plus – unlimited emergency ambulance and cover for procedures including dental surgery and joint reconstruction, for single and couple memberships
Bronze Hospital Plus – provides cover for unlimited emergency ambulance and a range of common procedures from clinical categories including brain and nervous system, ear, nose, and threat, gynaecology, and hernia/appendix
Silver Hospital – adds cover for heart and vascular system, back, neck, and spine, dental surgery, and more
Silver Hospital Plus – adds cover for joint replacements and more
Gold Hospital – provides cover for all clinical categories
Find out more about the tiered hospital cover categories: Gold, Silver, Bronze and Basic.
Health Partners also offers the following extras policies:
Base Extras – provides cover for optical, a dental check-up, physio, chiro, pharmacy, emergency ambulance and more, for single and couple memberships
Good Extras – adds cover for general and major dental, remedial massage, psychology and more
Better Extras – adds cover for orthodontic dental, wellness, aids/appliances, and more
Best Extras – their most comprehensive extras cover with more back