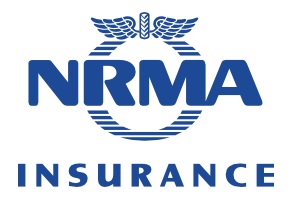 Written by: TJ Ryan
NRMA is a provider of life insurance, income protection insurance, funeral insurance, car insurance, home insurance, travel insurance, and business insurance.
"It's insurance, NRMAde better."
Policy Options: What NRMA life insurance covers
The inclusions below represent a selection of what is covered. Additional conditions may apply to different features. CANSTAR is not making any suggestion or recommendation to you about this product.  Please ensure that you read the product disclosure statement to determine all the current policy options and inclusions for the product you are considering.
Life Insurance Policy
Financial protection for your loved ones if you die or become terminally ill.
Covers up to $1.5 million depending on your level of cover, renewable until age 99 (guaranteed).
Paid in a lump sum.
Choose the level of cover you need: Fast Track Cover (up to $750,000), or Comprehensive Cover (up to $1.5 million).
Discount of 5% off your premium if you already hold another NRMA insurance policy.
Income Protection Policy
Provides you with a replacement income stream if you cannot work due to serious illness or injury.
Covers up to 85% of your pre-tax income, up to $10,000/month, renewable until age 60 depending on your situation and level of cover.
Paid in an income stream of regular payments.
Discount of 5% off your premium if you already hold another NRMA insurance policy.
Discount of 5% off your premium if you add your spouse or partner to your policy.
Reward for paying annually instead of by the month: 1 month free per year.
Optional cover: Optional cover choices include Involuntary Unemployment Cover (up to 3 months), Kids Injury Cover (lump sum of up to $1,000 to $50,000), Holiday Injury Cover, or Permanent Disability Cover (lump sum of up to $50,000 to $500,000).
About NRMA
NRMA Insurance was established in 1925 by the National Roads and Motorists' Association, in order to provide car insurance to members in NSW and the ACT. In 1995, they added Queensland to the mix as well.
NRMA is the trusted insurer for millions of Australians, and they employ 400 people in Queensland alone. They are part of the Insurance Australia Group (IAG), the largest general insurers in Australia and New Zealand.
You can download the NRMA Insurance App on the Apple iTunes Store or Google Play for Android.
NRMA sponsors the free online service My Lawyer, which lets you create a simple will and enduring power of attorney in just a few minutes.
How NRMA supports the community
Community grants program: Since 2003, NRMA has been supporting 150 different Australian community organisations every year to make their communities safer and stronger.
Broncos: NRMA Insurance sponsors everyone's favourite men in red – the Brisbane Broncos.
SES: Major corporate supporter of the NSW State Emergency Service (SES).
How NRMA supports the environment
Reduced carbon footprint by 30% since 2006.
Reduced carbon dioxide equivalent emissions by 5% per year since 2009.
Reduced water consumption.
Reduced electricity consumption by 16% in 2014 alone.
IAG Group is a signatory to the UN Environment Program's Finance Initiative, meaning they have to report on how they are achieving benchmarks and regularly get feedback from stakeholders.
Compare Life Cover Available Directly From the Provider
Compare Life Cover Available From an Advisor
Compare Income Protection Cover
Compare Trauma and Major Illness Cover