Are you interested in changing the world while you grow your superannuation? You may be interested in an ethical investment strategy.
What are ethical superannuation funds?
Ethical investment (or responsible investment) in a super fund is when an investment is selected to complement views on moral, environmental or political matters. There are ethical super funds dedicated to these specific investment options and funds that offer normal and ethical investment options.
It's a relatively new thing – even just ten years ago, ethical investing was still largely seen as a fringe activity. Responsible Investment Association Australasia (RIAA) figures in the 2017 report estimated that the total funds under management in responsible investment portfolios in Australia totalled $622 billion assets as at 31 December 2016, compared to just $13.9 billion in 2002.
Ethical investment could help you fund change
Mr Macri explained those choosing ethical investment and ethical super funds can put pressure on companies to behave more ethically.
"Thanks to the information and digital age, ethically aware people who are also investors and linking the values with their money are demanding more from their funds," said Mr Macri.
"It is not yet at a tipping point, but the increased awareness and pressure can provide the momentum required to not only increase the size of the ethical investment sector but also pressure companies themselves to behave more ethically in order to be included in the investible universe."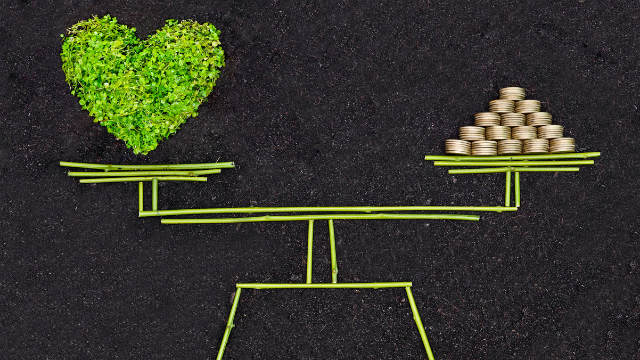 Pros of ethical investment
A decade ago, an often-heard mantra was that ethical investment could only be achieved at the expense of a healthy return on funds; that the two were somehow mutually exclusive. According to Mr Macri, this myth has been busted open over recent years, disproven by hard data in the form of superior ethical fund returns.
"Indeed, the performance of our own funds over the very long term proves that investing ethically outperforms the broader market," he said.
"Our performance is even more impressive when you take into account that the risk achieved to generate those returns was in-line or lower than the market.
"Going forward, most of the sectors Australian Ethical Investment invest in are growing areas and the ones we avoid are on the nose.
"For example, ageing populations mean healthcare companies will continue to prosper, and despite local politics, climate change means energy efficiency and renewable energy sectors will again have their day in the sun.
"Conversely, coal and high emitting industries are becoming less and less viable and this will impact the future performance of many resources companies."
Cons of ethical investment
If social responsibility becomes more important than getting returns on your investments, you might receive less financial benefit from ethical investments.
Finding truly ethical investment options might involve you doing your own in-depth research because 'responsible investing' can be a pretty subjective term in some cases, with no clearly defined rules or definitions around the term.
The fees associated with socially conscious investment funds can sometimes be higher than regular funds.
Choosing to constrain your investment portfolio to only ethical investment options may also reduce your options for investments and returns more broadly. Some ethical investment options are also associated with higher volatility and risk.
How to decide if an investment is ethical
Because there is no clear definition of an ethical super fund, it can be hard to decipher what is 'ethical', and different people often have different views. Things considered as ethical investments can range from green energy to companies that don't produce weapons to staying away from tobacco or even religious factors. Environmental, social and governance (ESG) investing is another approach, based on those criteria, that some investors use as a framework for selecting companies to invest in.
When it comes to filtering ethical from unethical stocks, Australian Ethical Investment has a comprehensive Ethical Charter which outlines the types of investments that are both "acceptable" and "not acceptable" as 'good' investments.
Mr Macri estimates that approximately 70% of the ASX100 are screened out of contention, although the universe of stocks is always evolving.
"This may appear severe, but as you go outside the large caps, we do find significantly good investment options," he said.
"This is our speciality, the information advantage we have in certain sectors that are often under-researched by other funds. Large, mid and small cap combined, we are well diversified across multiple ethical sectors like healthcare, financials and technology, to name a few.
"Our international equities portfolio is themed around 'Global Smart Energy' and invests predominantly in energy efficiency and sustainability."
Ethical investment is a growing trend
During his 15 years in the financial services industry, Mr Macri has observed changes in both investor receptiveness to ethical investments and corporate desire to be viewed as an ethical investment.
"Ethical investment continues to grow, especially amongst the general investing public," he says.
"Our superannuation fund is one of the fastest growing funds in the country and recently won the SuperRatings Rising Star award for 2013.
"Ethical investment is still a small proportion of the overall market but investors are becoming more aware of the link between their values and their money."