Australian Unity Health Insurance
Australian Unity is a provider of health insurance, life insurance, car insurance, travel insurance, home and contents insurance, landlord insurance, home loans, and investment products.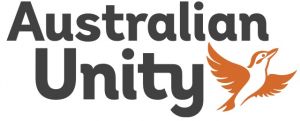 "Well-being is at the heart of everything we do."
About Australian Unity: Why choose Australian Unity
Australian Unity was founded in 1840 and now has around 850,000 customers. They employ more than 2,000 people around the country. In 2014, Australian Unity celebrated its 175th anniversary. Australian Unity won the coveted CANSTAR Award for Innovation Excellent for Health Insurance in 2009.
Australian Unity is one of the 15 not-for-profit Members Own Health Funds in Australia, meaning profits are returned to members in the form of cheaper premiums.
Australian Unity members receive some great benefits:
Choose the health provider you like.
Mix and match cover to suit your needs.
Avoid waiting periods when you switch.
Retirement Living & Home Care: Australian Unity is also a provider of home care solution and retirement villages.
Dental centres: Find a dental centre near you.
Health support programs: Australian Unity has health support programs for bone health, diabetes management, heart health and heart failure prevention, vascular health, living with COPD lung disease, risk factor management, and integrated healthcare. You can even check your well-being in a 2-minute survey on their website to see how your confidence in life is tracking.
YouTube health guides: Australian Unity features exercise tutorials on their YouTube channel, and also has a well-being index series that is particularly interesting.
How Australian Unity supports the community
How Australian Unity supports the environment
Australian Unity invests hundreds of millions of dollars in designing their new retirement villages to be sustainable, with a focus on open spaces to increase the well-being of residents.
Australian Unity works closely with the Department of Sustainability and Environment when making expansions to its hospitals.
Compare Australian Unity Hospital and Extras Health Insurance
 Written by: TJ Ryan