Q: Receiving the first MySuper approval in the country is no small feat – how long did it take your team to put together the MySuper application?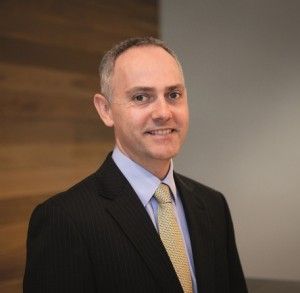 A: "Our Product and Legal teams worked closely with APRA for about three months before applications were open. This included draft submission to APRA, APRA review, APRA feedback and responding to that feedback in relation to all the required MySuper documents. Our advantage was that we had all the expertise in-house so we weren't having to rely on outside help to complete the application. By the time we submitted our documents with APRA on 2 January, we were confident that our application was in good order. We were hopeful that we would receive a response within the 60 day approval time frame, and were delighted to receive the first MySuper authority approval this month."
Q: How many working hours do you estimate that equates to?
A: "We estimate that there was over 2,000 hours spent on our application."
Q: Will your MySuper product differ greatly from your existing default product?
A: "As a profit-for-members fund, our goal has always been to offer members the best possible products and services for the best price. So for us, MySuper is just an extension of that philosophy in that we haven't just approached it by only ticking off the legislative boxes. We see it as an opportunity to introduce an innovative new life cycle investment strategy that will better serve members from their very first day of work, right throughout retirement."
Q: When do you envisage that you will begin to offer your MySuper product?
A: "Our MySuper product will go live later this year before the 1 January 2014 deadline."
Q: How did you and the team celebrate when your application was approved?
A: "The team were very excited that we won the first MySuper approval, as it demonstrates APRA's confidence in our ability to offer members a value-for-money default product. However, it's been straight back to work for us to start our implementation phase ahead of the launch of our MySuper product later this year."
Sunsuper held both Money magazine and SuperRatings Fund of the Year awards for 2013. MySuper is part of the Stronger Super reforms announced by the Federal Government in 2011 and will be offered by approved superannuation funds from 1 July 2013. Employers must make SG contributions into a MySuper product by 1 January 2014. The objective of MySuper is to provide workers with a product that improves the simplicity, transparency and comparability of default superannuation products. Find out more at the Stronger Super website.