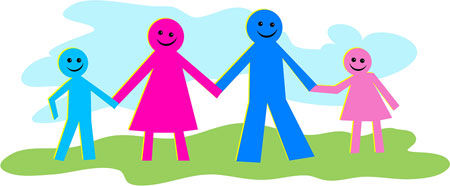 Important Notes
These are a general explanation of the meaning of terms used in relation to (product name).
Policy wording may use different terms and you should read the terms and conditions of the relevant policy to understand the inclusions and exclusions of that policy. You cannot rely on these terms to the part of any policy you may purchase.
Refer to the product disclosure statement and Canstar?s FSG.
Accident and Sickness: full cover for all injuries or sickness.
Accident Only Cover: this type of cover only insures you in the event of an accident e.g. cancer would not be covered.
Agreed Value: (guaranteed or endorsed) is an agreed amount of monthly benefit on your income protection policy, a bit like when you insure your valuable restored 1953 FJ Holden for an agreed amount.
Considering a life insurance policy?
We can help. Easily compare from 20+ insurers to find a policy that meets your needs.
Benefit Period: is the maximum period of time your income protection policy will pay you for e.g. 2 years or to age 65.
Duty of Disclosure: when you complete an insurance application you are required to disclose every matter you know about your health, occupation, sport activities and income. If you fail to comply, you may come unstuck at claim time e.g. when the insurer writes to your doctor or Medicare to obtain your health history.
Exclusion: the insurance company may exclude a hazardous sport/activity which means you will not be covered if you become injured, sick or die from e.g. motor racing.
Financial Planner: means someone who is a licensed adviser and holds an authorised representative number of an Australian Financial Services Licensee.
Guaranteed Future Insurability: is the option to increase your sum insured without having to provide health evidence or go through the underwriting process. Usually this option is available on a defined certain event e.g. marriage, birth of a child, or increase your mortgage.
Income Protection: is cover designed to replace 75% of your income when you cannot work due to a sickness or accident and some policies also cover you if you can only work in a reduced capacity e.g. part-time while you are recouping.
Increasing Claim Payment: this is generally an extra cost option but simply offers a "pay rise" each year in line with CPI when you are on claim.
Indemnity: means you will have to prove your income at claim time, a bit like market value on your car insurance.
Level Premium: the premium is calculated and based on your age at the start of the policy. The premium for any increase in the sum insured or income protection monthly benefit is calculated at the start date of the increase, based on your age at that time.
Occupation Category: grouping together occupations with similar duties and risk levels.
Premium Loading: the insurance company may offer you terms asking you to pay a higher price due to a risky factor e.g. overweight, smoker with high blood pressure – heart attack waiting to happen!
Stepped Premium: the premium will be recalculated (and will usually increase) on each policy anniversary based on your age at that time.
Term Life Insurance or Death Cover: it covers you in the event of death or being diagnosed with terminal illness with less than 12 months to live. Beware some death cover within superannuation may not have a terminal illness benefit.
TPD any occupation: means you are covered for any occupation e.g. a surgeon could become a G.P. and continue to work and earn an income.
TPD own occupation: means you are insured for your own occupation in which you work e.g. if a surgeon cut his thumb off and could no longer do surgery, the insurance company could not make him become a G.P.
Trauma/Critical Illness Insurance: is a defined event e.g. cancer, heart attack and stroke. Majority of policies have an extensive list of conditions covered so it?s worth your while comparing as they do slightly differ from policy to policy.
Waiting Period: is the chosen number days you must be off work before your income protection claim starts. Most insurers pay claims monthly in arrears so e.g. if you chose a 30 day waiting period your 1st claim cheque may not come through until day 60.
Underwriting: the process where the insurance company?s underwriter assesses your application for insurance cover. They look at your health, occupation, sport activities and income figures. The underwriter may accept you as a standard cover (1st class rate) or offer you special terms or may reject you outright.