As the weather warms up and more Australians look at ways to enhance their lifestyle, it can be a popular time to tackle that to-do list of renovations around the home.
According to the latest Housing Industry Association (HIA) Renovations Roundup report, the $32 billion home renovations industry is set to boom as houses built in the 80s begin to demand some extra TLC.
So whether you're looking to upgrade your home to add a pinch of luxury or renovate to prepare your property for sale, what are the main factors to consider? We spoke to industry experts to find out what Australians are focussing on around their homes and to get their advice on managing renovations on a budget.
Renovation costs in Australia: what's your budget?
According to the HIA report, half of all renovations in Australia are valued between $40,000 to $200,000. The number of renovations is expected to rise by 8.4% in 2020 as Australians regain confidence in investing in domestic projects. Of the renovations conducted in 2016/2017: 53% were repairs/maintenance, 14% were kitchens, 10% bathrooms and 8% external.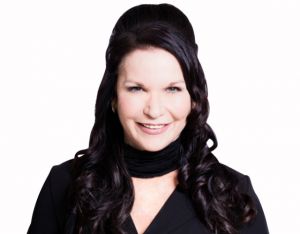 But how do you decide which job to start on first? CEO and founder of The Renovation College and The Reno Chick, Cathy Morrissey said renovations should always be targeted at supporting your family, lifestyle and budget.
"Aussies love a backyard BBQ and a space to have friends over and enjoy our summer, but I teach my students to make sure whatever renovations they are considering, whether it's for themselves or an investment property, they should always make sure they are not over capitalising," Ms Morrissey said.
"Contrary to popular belief, there is no one size fits all. If you over capitalise on your property when you purchased it, someone telling you to spend another 10% will only increase your loss.
"So make sure you know what your budget is before you start, work out what you can do and what should be left to the professionals."
Don't get caught out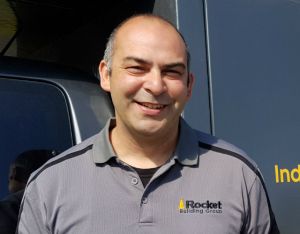 Owner of Rocket Building Group, Jeromme Grech recommends Australians include a buffer in their budget, especially if they own an older home, as unexpected work may be required such as to repair termite damage, wood rot or an unprofessional DIY job.
"Allow an extra 10-15% on top of your budget," Mr Grech said.
"We always suggest you get at least three quotes, get referrals or at least ask to see some examples from your prospective builders.
"One of the most important aspects to check for is that they are abiding by current building regulations. If you get a significantly cheaper quote, perhaps that builder is cutting corners in some area – get them to list out what they will be doing."
Grech also said ways to keep costs down include trying to plan renovations around your existing footprint (such as flat space outside for decking, existing plumbing in the house, etc), planning ahead, finalising your design and trying not to change your mind once the plan has been finalised.
Kitchen renovations
The kitchen is where the magic happens – people gravitate towards it as a communal area and of course, that's where the food is (making it very important!). On top of that, Houzz recently released a report around kitchen renovation trends in Australia that found a third of homeowners even reported leading a healthier lifestyle after their renovation. So in your new kitchen, you can bake your superfood cake, and eat it too!
The report found 61% of kitchens feature white cabinetry with two-thirds being custom made. More than half the number of kitchen renovations increased the room's size with open concepts being en vogue. 58% of renovations opened to other rooms and 40% were more open to outdoors.
When it comes to kitchen renovation costs, Houzz found more than a third of homeowners spent between $20K-$40K, with almost a third spending more than $40K. Serviceseeking.com.au provided examples of some kitchen renovation costs based on requests made on their website from New South Wales ranging from $5K-$25K with their national average being just over $7K.
Average kitchen renovation costs
| Hourly Rate | Project Cost |
| --- | --- |
| $62 /hr | $20,000 |
| State | Hourly rate |
| --- | --- |
| NSW | $80 /hr |
| QLD | $50 /hr |
| VIC | $55 /hr |
| SA | $70 /hr |
| ACT | $62 /hr |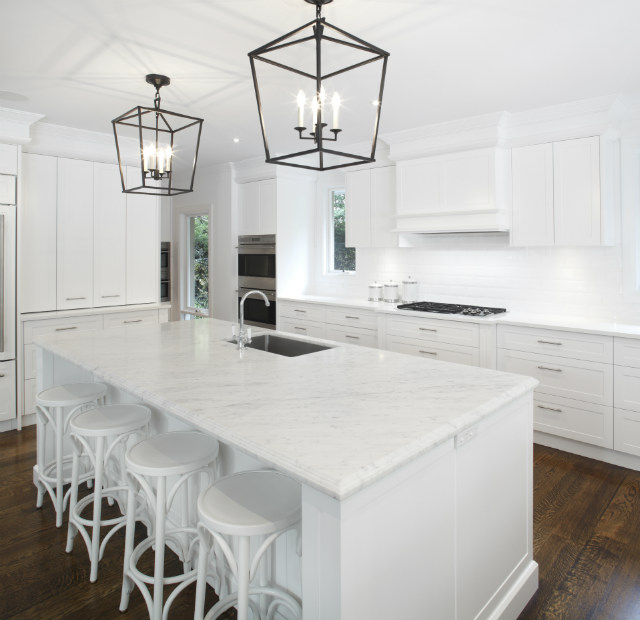 Bathroom renovations
Another big-ticket area that is commonly upgraded by Australians is the bathroom, with 10% of all house renovations taking place in this room. According to serviceseeking.com.au, tiling was the most common job request in September 2017, equalling 60% of all enquiries.
Rocket Building Group found an increase in walk-in showers, his and her showers, hand dryers and underfloor heating. Neutral colours are proving popular as well, with the renovating business reporting a strong demand for white and greys and more mirrors.
When it comes to bathroom renovation costs, these vary greatly depending on the fittings selected. Serviceseeking.com.au provided two examples of quotes of projects listed on their website: a bathroom renovation in Quakers Hill NSW including a main and ensuite cost $26,000, and a bathroom renovation in Molendinar QLD including removal of previous fittings and a refit with no layout changes cost $12,000.
Average bathroom renovation costs
| Hourly Rate | Project Cost |
| --- | --- |
| $65 /hr | $10,000 |
State
Costs
NSW
Hourly Rate: $60 /hr

Total Job: $10,260

QLD
Hourly Rate: $65 /hr

Total Job: $17,000

VIC
Hourly Rate: $55 /hr

Total Job: $8,000

SA
Hourly Rate: $85 /hr

Total Job: $19,200
Source: statistics provided to Canstar by www.service.com.au
Landscaping and decking
HIA's Renovations Roundup reports 8% of home renovators turned their hand to an outdoor project over the past 12 months. According to another report by Houzz, 62% of renovating homeowners use their new outdoor spaces for relaxing, and 53% for entertaining. In fact, one in seven reported interacting with their neighbours more after outdoor renovations!
We seem to love kicking back on our own deck, with 43% of external renovations involving installation. But at least we're keeping sun smart, with 24% installing a gazebo/pergola. Maximising our relaxation time is also an important priority for many home renovators, with 76% of new plant decisions based around keeping the gardening low maintenance.
According to Houzz, more than half the renovators surveyed (55%) spend more than $10,000 on their projects with 26% spending more than $20,000. Serviceseeking.com.au said the costs quoted for timber decking varied with examples from New South Wales of $10,000 for decking around a pool and $5,700 for a merbau deck in Victoria.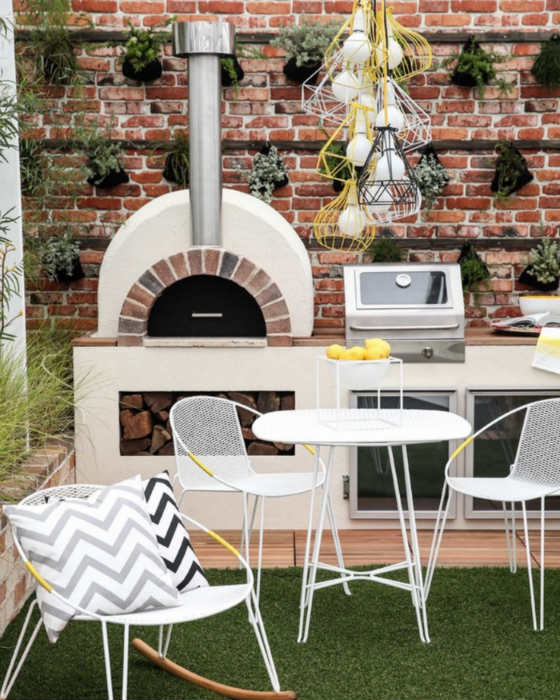 Source: Sticks and Stones Landscape Design
Decking average costs
| Hourly Rate | Project Cost |
| --- | --- |
| $186/m2 | $7,500 |
State
Costs
NSW
Rate: $200 /m2

Total Job: $5,150 total

QLD
Rate: $185 /m2

Total Job: $9,000 total

VIC
Rate: $190 /m2

Total Job: $14,180

WA
Rate: $170 /m2

Total Job: $8,400 total
Source: statistics provided to Canstar by www.service.com.au