With a fresh official cash rate cut, low interest rates and competitive deals on offer, a home loan refinance could be on your "to do" list. And since the 2011 abolition of home loan exit fees, refinancing has become easier.
According to the Australian Bureau of Statistics, over $7.3 billion of established dwelling home loan commitments were refinanced by owner occupiers in June 2016 alone, and the dollar value of refinances has been trending upwards for the past five years.
Home Loan Refinance: Types
There are two types of home loan refinance: an internal home loan refinance and an external home loan refinance.
An internal refinance

occurs when you refinance your home loan with your existing financial institution

An external refinance

involves moving your loan to another institution.
The table below displays a snapshot of variable rate home loan products available for refinancing on Canstar's database, with links to providers' websites. The table is sorted by the current advertised interest rate (lowest-highest), then by provider name (alphabetically).
The products and Star Ratings displayed are based on a loan amount of $350,000 in NSW at 80% LVR and available for principal and interest repayments. Read the Comparison Rate Warning.
What does it cost to refinance a home loan?
Home loan refinance costs will vary depending on your individual circumstances. Some common refinance costs to enquire about, though, are:
Discharge fees:

An administration fee paid to your current lender to pay out the existing loan in full and to prepare the required documentation.

Application fees:

The fee associated with making a new loan application. On Canstar's database, this fee can range from $0 up to just under $1,000.

Valuation fees:

A fee charged by the new institution to cover the cost of obtaining an up to date valuation on the property that you are offering as security.

Land registration fees:

These are the fees to remove the existing mortgage from your current lender and register a new mortgage to your new lender.

Lenders Mortgage Insurance (LMI):

If you have less than 20% equity in your property, your new financial institution may charge you lenders mortgage insurance. This protects the lender against mortgage default.

Find out more about Lenders Mortgage Insurance here

.

Ongoing fees:

Some home loans will charge on ongoing fee. On Canstar's database, this fee ranges from $0 up to $750 per annum.

Break fees: If you have a fixed rate home loan, you may also be hit with a contract break cost if you decide to refinance during the fixed rate period. This represents compensation for any loss of profit to the bank by your decision to break the contract. Break costs may or may not be charged depending on interest rate movements at the time. Click here to find out more about home loan break costs.
The overall costs will vary depending on which institution you are currently with, which institution you are going to and which state/territory you live in.
You can use our Loan Comparison Calculator to work out the difference in repayments between two loans. But you will also need to calculate the other fees and charges into your estimations.
Cost to refinance a mortgage
So how can you work out of the refinancing costs will make it worthwhile? Here's a working example of how the refinancing costs might play out. Note that these figures are based on Canstar data for principal and interest, fixed and variable loans.
Table: cost to refinance a home loan

Average
Min

Max

Discharge fee
$284
$0
$1,108
Application fee
$206
$0
$995
Valuation fee
$41
$0
$309
Documentation fee
$31
$0
$385
Legal fee
$63
$0
$440
Settlement fee
$86
$0
$600
Total
$712
$0
$3,837
Source: Canstar. Data accurate as at 30/01/18. Data based only on standard principle & interest loans for fixed and variable terms.
So as you can see, refinancing can potentially be very cheap but also very expensive. On average it will cost you more than $700, and that's before taking into account mortgage deregistration fees which vary from state to state (but tend to be around $100 on average). At its most expensive, a refinance could cost you thousands, although its unlikely that your home loan will charge the highest fees for all of these. Likewise, you probably won't have a home loan that doesn't charge any refinancing fees at all, so you're more likely to sit around the average.
You should consider whether any long-term savings are worth the loss in loan features. Remember – the cost of refinancing can change significantly based on the upfront costs on the new product. So do your maths to ensure that the savings you are going to make via the new home loan are worth the cost.
Home loan refinance: What to expect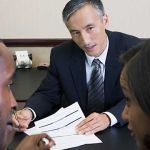 "My household recently refinanced our home loan, and while our experience will not be the same as everyone's, it may help you in thinking about what to expect – and what you need to know going in.
After several involved conversations with our existing institution and other banks, we've found a new home loan that saves us $168/month in interest repayments. Over the life of our 25-year loan, that could potentially add up to a saving of $49,263 in the end. That's worth it for our household."
One final word – be patient. Whether you are refinancing to a new organisation or sticking with your existing lender, the application and documentation process can take a number of weeks.