Confused by the difference between interest rates and comparison rates? Don't pay more than you need to!
What is a home loan comparison rate?
A home loan comparison rate is a percentage rate which represents the total cost of the loan per year. The comparison rate typically includes the interest rate, required repayments per month as well as most upfront and ongoing fees and charges. It helps customers identify the true cost of the loan.
Sometimes referred to as the average annual percentage rate (AAPR), it also takes into account loans with a lower introductory rate that reverts to a different interest rate after a set period of time. Under the Uniform Consumer Credit Code (UCCC), the comparison rate calculation includes the following:
Loan amount of $150,000
Loan term of 25 years
Repayment frequency
Interest rate
Monthly account fee (if any)
Annual fee (if any)
Establishment fee (if any)
Valuation fee (if any)
Mortgage documentation fee (if any)
Settlement fee
Compare Home Loans with Canstar
Lenders have been required by law (since July 2003) to show you the comparison rate so you can make a real comparison when considering taking out different loans. It forces them to be accountable and honest about any unexpectedly high fees and charges, so they can't just advertise an interest rate that seems too good to be true.
The comparison rate should be used as a guide only, to compare 'like for like' products. This is because the average house price in Australia is much higher than $150,000 and many loans are now longer than 25 years, so the comparison rate may not fully reflect the cost of a $450,000 loan over 30 years.
The comparison rate does not calculate every possible cost in a loan if the charge may not apply to all borrowers, such as break fees for fixed-rate loans, late payment fees, or redraw fees.
It also does not include external charges that vary between the states and territories, such as the government stamp duty which is commonly added to the home loan balance, or conveyancing fees.
Does the comparison rate make a big difference?
Yes. As you can see from the table below, the comparison rate for a loan can reveal quite a difference in costs between two loans that have the same advertised interest rate.
If you were just looking at interest rates, you might think these two loans would cost the same. You might even glance at some of the fees listed and think it all evens out over time.
But the comparison rate reveals a different story – one loan really can cost a significant chunk more than the other.
And the two loans may offer different features, such as an offset account, the option to redraw, portability, or flexible repayment schedules, which may make it worth any additional cost to you.
Comparison Rates vs. Interest Rates:

Standard Variable Rate Home Loan

(Refinancing, Principal and Interest)

Loan A
Loan B
Interest Rate
Comparison Rate
Interest Rate
Comparison Rate
3.84%
3.87%
3.85%
4.22%
Source: www.canstar.com.au. Based on a refinancing home loan with Principal and Interest repayments.

All comparison rates for home loans are based on a loan amount of $150,000 and 25-year loan term.
Choosing the right loan or the wrong loan for your situation could mean thousands of dollars saved or wasted in interest payments and fees over the years. After all, your home is likely to be the biggest financial asset you will ever own, so it's important to get the finance side of things working well.
Checking the comparison rate can help you to find a loan that has an interest rate you're willing to pay, the features you need, and also an annual cost you can afford.
Compare Home Loans Comparison Rates and Interest Rates
What's the difference between a home loan interest rate and the comparison rate?
A home loan interest rate (a.k.a. annual percentage rate or headline rate or advertised rate) only reflects how much interest you will be charged per year on the balance of your loan, which affects your monthly repayments.
The home loan comparison rate, on the other hand, compares the overall cost per year of the loan, including various fees and charges that may crop up throughout the year. A home loan comparison rate includes the interest rate but also summarises much more information than just that.
As we have said though, that cost is calculated on a $150,000 loan over 25 years.
Where do you find the comparison rate?
Well, on the Canstar website it's remarkably easy. We list the comparison rate right alongside the advertised interest rate for each loan in our comparison tables.
You can find comparison rates on home loans for every stage of the home buying journey – Refinancing, First Home Buyers, Next Home Buyers, Investing, and Construction Home Loans.
When you're looking at advertisements for home loans from lenders, the comparison rate must be listed if they list their interest rate anywhere on the ad. For example, you may see a home loan advertisement with the text: Variable interest rate 3.95%, comparison rate 4.15%, based on loan of $150,000 over 25 years.
Another good place to look is the key facts sheet, where the lender has to specify the comparison rate, interest rate, and the total amount to be paid back over the life of the loan.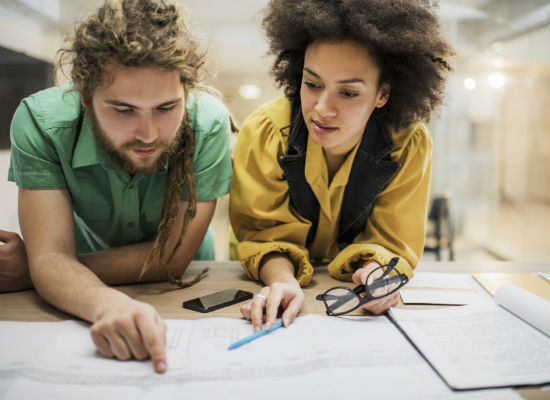 Studies show 2 in 3 Aussies don't understand comparison rates
Looking at the comparison rate can tell you a lot more about the cost of the loan than just looking at advertised interest rates. But the 2016 National Mortgage Survey released by member-owned lender CUA shows more 2 in 3 Australians who had a mortgage or were looking for one did not understand what the comparison rate on a home loan means.
43% of survey respondents misunderstood what the comparison rate is, saying they thought it meant the average rate paid by borrowers.
Another 28% admitted they had no idea.
Fewer than 1 in 3 (29%) fully understood the effect of a home loan comparison rate.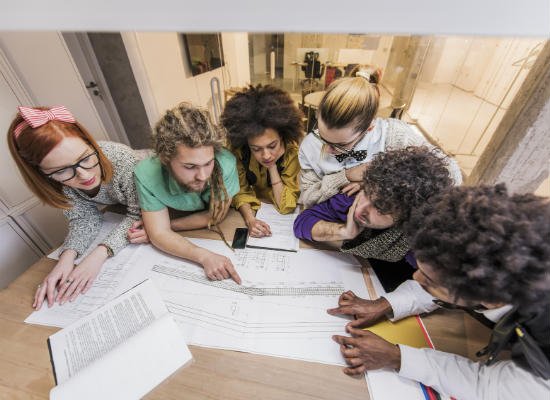 This result comes at a time of record low home loan interest rates. CUA found in July that 47% of mortgage holders surveyed were planning to switch to a fixed rate, up from only 37% at the start of the year.
The trouble is that there is more to a loan than just the interest rate, and homeowners need to be aware of the comparison rate even when it comes to fixed loans.
As for survey respondents who switched lenders, the top three reasons given in July 2016 were:
Finding a lower interest rate (45%)
Finding lower account fees and charges (35%)
The lender's rates were inconsistent with the RBA's cuts to the official cash rate (26%)
Not understanding the comparison rate could cost home buyers dearly. So if you're in the boat with the 2 in 3 who needed a refresher on the all-important comparison rate, you've now been given the low down.
The table below displays a snapshot of variable rate home loan products available for first home buyers on Canstar's database, with links to providers' websites. The table is sorted by the current advertised interest rate (lowest-highest).
The products and Star Ratings displayed are based on a loan amount of $350,000 in NSW at 80% LVR or higher and available for principal and interest repayments. Read the Comparison Rate Warning.
Compare Home Loans with Canstar
How do you find a great value loan?
Canstar can make your hunt for a great value home loan a whole lot easier. We provide the comparison rate for home loans on our database to suit different types of borrowers:
If you'd then like to see how the interest rate or comparison rate might work out for a particular loan in terms of monthly repayments and how much you pay over the life of the loan, you can try our home loan calculators.
Use the Home Loan Repayments Calculator to see if you can afford to pay a certain comparison rate and/or interest rate, and use the Home Loan Comparison Calculator to compare cost of different home loans.
Compare Home Loans Comparison Rates and Interest Rates
Learn more about Home Loans