When buying or selling a home, you may come across the term "vendor finance". We take a look at what it means and the pros and cons of this type of credit.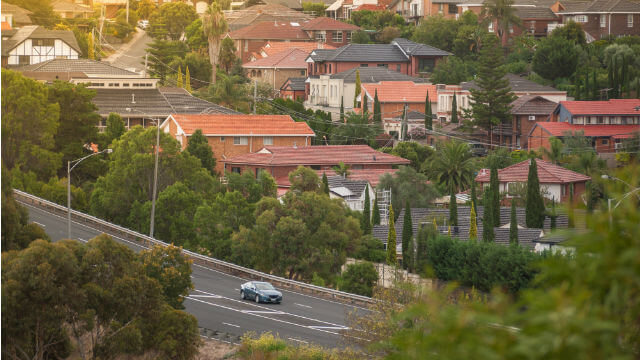 "Vendor finance" is when a buyer borrows money from the seller to help pay for a product or service. Vendor finance is a generic term used whenever a seller organises finance for a buyer. When it is used in the property sector, it can take many forms, but usually replaces, or runs in tandem with, a traditional home loan with a financial institution. The buyer ends up paying money to the seller in regular installments, over a specified period, in much the same way as a loan. However, many of these deals are not covered by the same existing credit laws that govern more traditional loans.
The loans are often marketed towards people who otherwise would not be able to gain loan approval through a traditional lender, such as self-employed or low-income earning buyers. However, there are many other credit options buyers could consider instead of vendor finance. For example, vendor finance is different from a "no-deposit home loan" (which are rare in Australia without the use of a guarantor), or "low-deposit home loans", which are generally issued by a bank or lending institution, and as such are regulated by law. And it could be wise to seek expert legal and financial advice before taking on any vendor finance agreements, as many sources, including the Australian Securities and Investment Commission (ASIC), warn there can be significant risks involved in these kinds of loans.
How risky is vendor finance?
Vendor finance deals are often promoted to buyers as being a quick and convenient way of obtaining finance, for people who don't meet the lending criteria of banks or other traditional lenders. Many schemes offer incentives for first-home buyers who have not been able to attract bank finance, for example, while others may offer vendor finance to meet the deposit criteria of another lender. Sellers might also be attracted to enter into vendor finance arrangements, as they are often advertised as a way to find a larger pool of buyers, or to help secure a potentially quicker sale. However, as with any credit arrangement, regardless of whether it is with a private person or a lending institution, it's important to consider some common risks of vendor finance alongside these potential benefits.
There has been a great deal of criticism about vendor finance over the years, including in the recent Royal Commission into the banking sector. In 2017, vendor finance company We Buy Houses was banned by the Federal Court for its "false and misleading representations" in the rent-to-buy vendor finance space.
The Consumer Action Law Centre's Director of Policy and Campaigns, Alix Pearce, told Canstar vendor finance and rent-to-buy schemes were often promoted as a cheap option for Australians who could not otherwise afford to enter the housing market.
"However, these agreements are often a rip-off that see people paying large amounts of money without any chance of eventually owning the property," Ms Pearce said.
The Centre is highly critical of vendor finance, calling for reforms so that these types of loans adhere to the same rules as other credit arrangements.
She said other common challenges with vendor finance agreements included:
confusion about who actually owns the property during the loan contract period, causing problems in such areas as who has to maintain the property and pay utility bills
people being obliged to pay above and beyond the actual value of the property they're buying, which means they can't recover what they paid for it when it comes time to sell, or can't later refinance with a bank
unclear rights for both parties due to complex agreements, which means in many cases recorded by the Centre, the buyer doesn't end up owning the property, or the vendor is left out of pocket
and a lack of consumer protections people would normally have if they had a more typical mortgage.
In particular, Ms Pearce said that vendor finance and rent-to-buy contracts could be complex, making them hard for consumers to understand exactly what they were agreeing to, and how much it would cost them in the long term or if they missed a payment. Their murky legal status also meant that it was unclear what consumer protections applied, such as coverage by the National Credit Code (NCC), she said. In many cases, she said unlike traditional home loans, there was no legal protection for buyers in vendor finance arrangements.
"Consumer Action, other legal services and consumer regulators across Australia have seen numerous risky rent-to-buy and vendor finance deals fail," Ms Pearce said. "These have resulted in financial ruin for buyers and significant losses for some vulnerable vendors."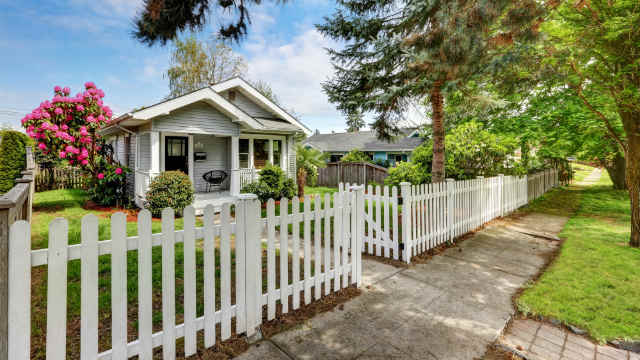 What is a "vendor loan"?
Vendor finance can come in several different forms. The determining factor, however, is that the seller of a property lends money to the buyer of that property, in order for the transaction to take place. The buyer is usually able to move into the property and start paying the vendor loan repayments in installments (which are not called "rent" – see below for more information about "rent-to-buy" schemes).
Property price: Could be "inflated above market value", according to the report. The buyer pays a deposit which in some cases may include a first home owners grant;
Contract: Between buyer and seller, usually in a standard form (one that looks similar to other property sale contracts), but with extra terms – including what penalties apply if the buyer misses a payment – and generally with a longer settlement period of anywhere between 2-30 years;
Payment plan: Installments including loan repayments, which, if it's a "wrap-around loan", often include interest of "at least 1-2% above the interest rate paid on the vendor's mortgage over the property", as well as "outgoings", such as council rates, insurance and maintenance.
The report states that a vendor finance arrangement typically ends in one of three ways:
the buyer purchases the home as planned at the end of the payment period
the deal is extended or replaced
or the buyer quits the property because they can't afford the repayments and loses all of their investment.
What's more, buyers wanting to get out of their agreements could be left between a rock and a hard place – the Centre said one issue with vendor finance was that if the buyer wants to refinance, perhaps after two or three years, in many cases banks wouldn't be willing to lend them money. Often, the property's valuation came in under what the buyer was expecting, or needed to cover what they had paid out in repayments. This could leave some buyers in financial stress, leading to default and ultimately possible repossession of the house, either by the vendor or the vendor's lender.
What is "vendor finance" also called?
Vendor finance can be known by many different names, with this terminology largely dependent on the specific form an agreement takes.
Wrap-around loan, also called wrap loan, mortgage-backed loan or purchase-money mortgage: The Consumer Action Law Centre defines a wrap-around loan as "a common type of transaction where the property in question is sold on vendor terms, but subject to a mortgage granted by the vendor to a third party who has financed the original purchase of the house by that vendor". In other words, it involves the buyer essentially agreeing to pay off the seller's home loan, plus a bit extra. This type of loan is considered private lending, and so is not covered by the credit laws that apply to loans with banks. It's called a "wrap" because the loan between the seller and buyer is 'wrapped around' the seller's mortgage. Typically, the buyer is paying an interest rate that is above the market norm, which the vendor takes as profit on the loan arrangement. A potential catch is that the vendor is still obligated to meet the loan conditions of whichever bank or other lender has given them credit. If they fail to do so, the risk is that their lender could repossess the property, and the buyer could lose all of their repayments, as they have limited protection under the law.
Vendor-financed deposit or deposit finance: This is where a seller will enter a loan agreement with a buyer, giving them a portion or all of the deposit as a loan. The buyer then goes to the bank and takes out a loan for the rest of the property's price. Possible complications involved with this can include that the buyer has to make two lots of payments – one to the bank and the other to the vendor. The financial institution may also baulk at approving a loan application where the buyer has borrowed the deposit from the seller of a property. There also could be Lender's Mortgage Insurance implications – penalties apply for not disclosing information (such as where a deposit has come from) to insurers.
Partially vendor-financed arrangement: The Centre says these could be called "Some Now, Some Later" scenarios, and arise "where a property is partly paid for through a bank loan upfront and the remainder paid via vendor finance instalments".
Licence to Occupy: This kind of arrangement sees a buyer paying an "inflated purchase price, with either the full purchase price or a deposit payable in instalments over a number of years", the report states. As well as paying the deposit and the usual taxes and fees involved in a property purchase, the buyer pays a "licence" to live in the home, which is not technically rent and so therefore may not be covered by tenancy laws. Because the loan is considered private, the arrangement may also not be covered by consumer credit laws.
Off-the-plan installment plans: The Centre said it had seen examples where sellers appeared to be applying vendor finance arrangements to off-the-plan property sales. Vendors are required "to pay a non-refundable administrative fee, a deposit and instalments over a long period (for example, 25 years)". The report said as there is typically no formal contract in place, this could be a risky proposition for buyers who are left "without any clear legal rights or protections".
Work-in-lieu of payment: This type of loan (not in the Centre's report, but advertised frequently, often informally via stickers or hand-written posters), is also called "U buy U fix" or "sweat equity", where the buyer agrees to renovate or maintain a property in lieu of a deposit or a portion of repayments. The remainder of the purchase price could be funded by a vendor finance arrangement, or a traditional home loan.
What is "rent-to-buy" for property purchases?
"Rent-to-buy" property schemes – also called "lease-options" or "rent-to-own" – are where the seller and the buyer agree that the buyer will rent the home, but that some of the rent they pay will count as equity in the property, and that the renter will eventually convert to being the owner (or the owner of the mortgage that applies to the property). However, the buyer is not the legal owner of the house until the loan is fully repaid and the title has been registered in their name.
The Centre said that generally, in its experience, these deals operate like this:
The vendor, a rent-to-buy broker or a legal representative presents a contract for sale to show the buyer, which may in some cases contain "an inflated purchase price";
the buyer, seeing the high on-paper contract price and comparing it to a lower rent-to-buy price that has usually been quoted by the seller, opts for a rent-to-buy contract;
the buyer signs a "tenancy agreement" (rental contract);
now a tenant of the property, the buyer then signs an "option agreement", giving them the option to purchase the property for a specific price after an agreed period – typically between two and five years;
the buyer may pay a deposit, and is usually charged "option fees";
the buyer starts to pay rent to the seller and may also pay "outgoings" (such as property maintenance costs and council rates, which, in residential tenancy agreements, are usually the responsibility of the party renting out the property – in this case, the vendor);
The buyer continues to pay "installments" to the vendor, which may include separate or combined payments of rent and loan repayments.
"The documents will specify what will happen if a buyer does not make all payments required, which can include the charging of default interest, fees and legal costs, and eviction," the Centre stated in Fringe Dwellings.
The Centre's report noted there were often other, hidden risks, which could catch buyers out.
"Rent-to-buy and vendor finance deals typically involve a property on which the vendor already has a mortgage," the report states. "This poses a significant risk to buyers, particularly where a vendor is facing financial distress, because if a vendor cannot maintain their mortgage payments, a lender may take possession of the property."
The Centre also said a number of brokers operate in the rent-to-buy space.
"There may also be more complex 'sandwich lease' arrangements, where a broker enters a rent-to-buy agreement with a vendor, then a rent-to-buy sublease with a buyer on terms that are profitable for the broker," the Centre's report states.
Different states and territories have differing laws when it comes to rent-to-buy schemes. For example, while legal in most parts of the country at the time of writing, they are banned in South Australia.
"It is strongly recommended that you avoid these schemes as they are a high risk for buyers," the SA Government's Housing website states.
"Some rent to buy contracts stipulate that if you are late with one instalment the contract will be void and you will lose any money you have already paid.
"Although these types of schemes are popular in other states and territories, any contract that requires the payment of part of the purchase price for a property, other than a deposit, isn't legally binding in South Australia. This means that if you have signed a rent to buy contract you may be able to take the matter to court to try and recover some or all of the payments you have already made."
Ms Pearce said there had also been a recent change to the law in Victoria, where the Sale of Land Amendment Bill 2019 "banned certain residential vendor terms and rent-to-buy agreements", which she hoped could help "ensure vulnerable home purchasers will be better protected from unfair exploitation in Victoria".
A number of "rent-to-own" seminars are held around the country by real estate agents, property investment firms and brokers, in an effort to attract vendors and buyers to the schemes. However, the Centre's report warns that "the business model is broken", as it "is weighted heavily in favour of intermediary brokers and investor vendors".
"This works to the detriment of vulnerable buyers and some vendors," the report states.
Explore other options available to people buying a home: