Compare home loans
With 4000+ home loans to compare
you could find a better deal^. Start now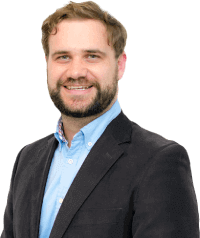 "With over a 2.51% difference between the lowest & highest home loan comparison rates on our database, it could be a good time to review your loan."
Why compare home loans?
Owning a house is part of the "Great Australian Dream" for many, and home ownership rates in Australia have remained steady at around 70% over the past few decades. Given property prices in Australia, a home loan is realistically the way by which the majority of people will afford to buy a house.
Whether you're buying a unit or a house, finding and buying a home takes a great deal of planning. It is likely to be one of the largest financial commitments you will ever make – and your home loan is likely to be one of the largest debts you ever commit to. So it's worth spending the time upfront to get it right!
CANSTAR assess over 4,000 home loans from more than 100 providers across Australia, to help you compare home loans and find an outstanding value loan to suit your needs.
What is a home loan or mortgage?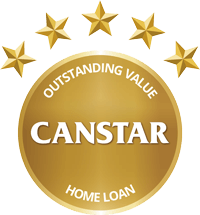 A "home loan" or "mortgage" is a loan from a bank or financial institution to be used for buying, building, refinancing, or renovating a home. A home loan typically has a 25-year or 30-year loan term, and is repaid via regular payments (usually monthly repayments, but may be more or less frequent).
There are many different types of home loans based on the borrower type (first home buyer, construction loan, owner occupier, property investment, refinancing, or interest only) and the interest rate type (variable rate, fixed rate, split rate).
A home loan is secured against your property, so if you are unable to continue paying the loan, the lender may ultimately require you to sell the property to settle the debt.
Learn more about how home loans work here.
How to compare home loans
CANSTAR currently compares and rates approximately more than 1,000 home loans, to provide home buyers with certainty and confidence when they compare mortgages and interest rates.
With our choosing a home loan checklist and comprehensive, expert star ratings of home loans, you have all you need to compare home loans.
Comparing interest rates
Home loan interest rates can vary significantly between home loan providers. Because home loans are a long-term debt, even small differences in interest rates can make a big difference to the total amount you will pay on your loan over its lifetime.
Check what home loans fees apply to your loan and how much the average home loan costs over time.
Use our Mortgage Calculator to help you work out what your interest rate will cost you, both in monthly repayments and over the life of the loan.
Comparing features
You can use our website to compare the features of the home loans available for your situation. This is important because you want to make sure your home loan is working for you, not against you.
Learn more about the features you should be looking for in our CANSTAR Home Loans Star Ratings report. A summary of the features that CANSTAR researches and rates in an outstanding value home loan are contained in the Methodology attached to the report.
Written by: TJ Ryan
Please note that these are a general explanation of the meaning of terms used in relation to home loans or mortgages.
The wording of loan terms and conditions may use different phrases or terms, and you should read the terms and conditions of the relevant loan to understand the features and cost of that loan. You cannot rely on these terms to the part of any loan you may purchase.
Refer to the product disclosure statement (PDS) and Canstar's Financial Services and Credit Guide (FSCG).
Annual percentage rate (APR): This is the total charge for the loan including fees and interest expressed as a percentage, which allows you to compare across the market.
Comparison rate: An interest rate figure that represents the total annual cost of the loan, including the annual interest rate, monthly repayments, and most ongoing and upfront fees and charges. On the Canstar website, all comparison rates for home loans are based on a $150,000 loan over 25 years. Learn about comparison rates.
Credit rating (credit score): An assessment of the credit-worthiness of individual borrowers, based on their borrowing and repayment history (credit report). Lenders consider your credit rating when deciding whether or not to give you a loan, how much to loan you, and what interest rate you will pay. Check your credit rating.
Equity: The residual claim to ownership that the purchaser holds. For example, when an owner has purchased a house with a loan for $100,000 and has made repayments of $40,000, the owner has equity on the house of $60,000.
First Home Owner Grant (FHOG): A government grant given to first home buyers. Learn what first home owner grants are available in your state or territory.
Fixed rate: A fixed rate home loan allows a borrower to lock in an interest rate for a particular period of time, typically from 1 year up to 5 years. The interest rate that the borrow pays will remain the same for that amount of time, regardless of changes in the RBA cash rate. Learn about fixed rate home loans.
Guarantor: If someone "goes guarantor" on your loan, it means that they are promising ("guaranteeing") that they will be liable for the loan if repayments are not made. The guarantor also means they must be able to demonstrate their own capacity to repay your loan. Learn about guarantors on home loans.
Introductory rate or honeymoon rate: An introductory rate offered to entice borrowers with a low advertised rate for the first few months of the loan. After the honeymoon period, the loan reverts to the Standard Variable Rate offered by the lender. Learn about honeymoon rates.
Lenders Mortgage Insurance (LMI): Insurance that the loaning institution takes out in case of default from the borrower, which the borrower must pay for. Usually applies to home loans with a higher LVR (more than 80%). Learn about LMI and how to avoid it.
LVR (Loan to Value Ratio): This is the maximum proportion of the value of your home that can be loaned out to you. For example, a bank may approve your loan for 80% of the property value, in which you must pay the remaining 20% as your deposit. Find out how LVR affects your interest rate and LMI.
Stamp duty: The state or territory government's tax calculated on the borrower's loan amount. Calculate your stamp duty with our calculator.
Negative gearing: When the income from an investment property is not enough to pay the interest on the home loan for that property, negative gearing is currently available as a tax deduction against that income. Learn about negative gearing.
Offset account: A savings account linked to your loan to offset the interest charged on your loan. The money (or credit) in your account is offset daily against your loan balance, which reduces the daily mortgage interest charges. Learn about offset accounts.
Pre-approval: An initial approval process where the bank provides a borrower with an estimate of how much they could borrow, based on information they have provided to the bank. Find out how to get home loan pre-approval.
Redraw: A home loan feature that enables the borrower to withdraw funds they have already paid, usually this is a condition based on if they are far enough ahead on loan payments. This is not available on all loans. Learn the pros and cons of redraw facilities.
Settlement date: The date on which transfer of ownership officially takes place – the buyer pays the rest of the purchase price, and the final legal documents are exchanged. It is also usually the date on which the buyer receives the keys and assumes possession. Learn about what happens on settlement day.
Split loan: A home loan in which a predetermined portion of the loan is locked in at a fixed interest rate and the rest comes with a variable rate of interest. Learn about split loans.
Variable rate: A home loan interest rate that fluctuates according to the official cash rate set by the Reserve Bank of Australia. The rate can go up or down over time, varying your repayments. These loans allow for more flexibility and options. Learn about variable rate home loans.
Who offers home loans in Australia?
Below are some of our popular home loan providers or view more here:
Looking for something specific?