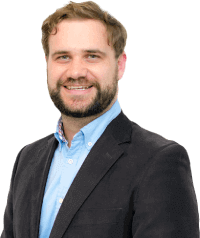 "With over a 2.68% difference between the lowest & highest home loan comparison rates on our database, it could be a good time to review your loan."
Why compare home loans?
Owning a house is part of the "Great Australian Dream" for many, and home ownership rates in Australia have remained steady at around 70% over the past few decades. Given property prices in Australia, a home loan is realistically the way by which the majority of people will afford to buy a house.
Whether you're buying a unit or a house, finding and buying a home takes a great deal of planning. It is likely to be one of the largest financial commitments you will ever make – and your home loan is likely to be one of the largest debts you ever commit to. So it's worth spending the time upfront to get it right!
CANSTAR assess over 4,000 home loans from more than 100 providers across Australia, to help you compare home loans and find an outstanding value loan to suit your needs.
What is a home loan or mortgage?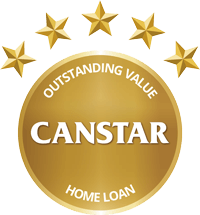 A "home loan" or "mortgage" is a loan from a bank or financial institution to be used for buying, building, refinancing, or renovating a home. A home loan typically has a 25-year or 30-year loan term, and is repaid via regular payments (usually monthly repayments, but may be more or less frequent).
There are many different types of home loans based on the borrower type (first home buyer, construction loan, owner occupier, property investment, refinancing, or interest only) and the interest rate type (variable rate, fixed rate, split rate).
A home loan is secured against your property, so if you are unable to continue paying the loan, the lender may ultimately require you to sell the property to settle the debt.
Learn more about how home loans work here.
How to compare home loans
CANSTAR currently compares and rates approximately more than 1,000 home loans, to provide home buyers with certainty and confidence when they compare mortgages and interest rates.
With our choosing a home loan checklist and comprehensive, expert star ratings of home loans, you have all you need to compare home loans.
Comparing interest rates
Home loan interest rates can vary significantly between home loan providers. Because home loans are a long-term debt, even small differences in interest rates can make a big difference to the total amount you will pay on your loan over its lifetime.
Check what home loans fees apply to your loan and how much the average home loan costs over time.
Use our Mortgage Calculator to help you work out what your interest rate will cost you, both in monthly repayments and over the life of the loan.
Comparing features
You can use our website to compare the features of the home loans available for your situation. This is important because you want to make sure your home loan is working for you, not against you.
Learn more about the features you should be looking for in our CANSTAR Home Loans Star Ratings report. A summary of the features that CANSTAR researches and rates in an outstanding value home loan are contained in the Methodology attached to the report.
Written by: TJ Ryan
Looking for something specific?