Home Loan Comparison
With home loan rates at historically low levels, now is the time to compare, using our home loan comparison tool, to help you choose the right home loan for you. It's simple and quick, and you can find loans as low as 1.77% (comparison rate^ 1.86%)
Instantly compare 5200+ Canstar expert rated loans based on the inputs below
---
Provider
Star Rating
Interest rate
Comparison rate^
Monthly repayment
Australian Credit Licence 509481
For purchase and refinance
Unlimited additional repayments & free redraw
Optional 100% offset facility can be added
Features and fees

Glossary
Offset account
Redraw facility
Additional repayments
Ongoing fee: $0
Upfront fee: $530
LVR: 80%
Australian Credit Licence 509481
Australian Credit Licence 502611
No Athena Fees
Get lower rates as you pay down your home loan
100% Fee-Free Offset
Features and fees

Glossary
Offset account
Redraw facility
Additional repayments
Ongoing fee: $0
Upfront fee: $0
LVR: 60%
Australian Credit Licence 502611
Australian Credit Licence 395219
For purchase and refinance
Fast turnaround times, can meet 30-day settlement
No ongoing or monthly fees, add offset for 0.10%
Features and fees

Glossary
Offset account
Redraw facility
Additional repayments
Ongoing fee: $0
Upfront fee: $520
LVR: 80%
Australian Credit Licence 395219
Australian Credit Licence 230686
Award Winning Home Loans
Minimum 20% Deposit Required
Easy & Quick Online Application Process
Features and fees

Glossary
Offset account
Redraw facility
Additional repayments
Ongoing fee: $0
Upfront fee: $0
LVR: 80%
Australian Credit Licence 230686
Features and fees

Glossary
Offset account
Redraw facility
Additional repayments
Ongoing fee: $0
Upfront fee: $0
LVR: 90%
Features and fees

Glossary
Offset account
Redraw facility
Additional repayments
Ongoing fee: $0
Upfront fee: $0
LVR: 80%
Features and fees

Glossary
Offset account
Redraw facility
Additional repayments
Ongoing fee: $0
Upfront fee: $506.20
LVR: 80%
Features and fees

Glossary
Offset account
Redraw facility
Additional repayments
Ongoing fee: $0
Upfront fee: $530
LVR: 80%
Features and fees

Glossary
Offset account
Redraw facility
Additional repayments
Ongoing fee: $0
Upfront fee: $0
LVR: 85%
Features and fees

Glossary
Offset account
Redraw facility
Additional repayments
Ongoing fee: $0
Upfront fee: $0
LVR: 70.01% - 80%
Features and fees

Glossary
Offset account
Redraw facility
Additional repayments
Ongoing fee: $0
Upfront fee: $506.20
LVR: 70.01% - 80%
Features and fees

Glossary
Offset account
Redraw facility
Additional repayments
Ongoing fee: $0
Upfront fee: $0
LVR: 70.01% - 80%
Features and fees

Glossary
Offset account
Redraw facility
Additional repayments
Ongoing fee: $0
Upfront fee: $520
LVR: 80%
Features and fees

Glossary
Offset account
Redraw facility
Additional repayments
Ongoing fee: $0
Upfront fee: $799
LVR: 80%
Features and fees

Glossary
Offset account
Redraw facility
Additional repayments
Ongoing fee: $0
Upfront fee: $0
LVR: 80%
Features and fees

Glossary
Offset account
Redraw facility
Additional repayments
Ongoing fee: $0
Upfront fee: $520
LVR: 80%
Features and fees

Glossary
Offset account
Redraw facility
Additional repayments
Ongoing fee: $0
Upfront fee: $363
LVR: 70.01% - 80%
Features and fees

Glossary
Offset account
Redraw facility
Additional repayments
Ongoing fee: $0
Upfront fee: $250
LVR: 70.01% - 80%
Features and fees

Glossary
Offset account
Redraw facility
Additional repayments
Ongoing fee: $0
Upfront fee: $520
LVR: 80%
Features and fees

Glossary
Offset account
Redraw facility
Additional repayments
Ongoing fee: $248
Upfront fee: $363
LVR: 70.01% - 80%
Features and fees

Glossary
Offset account
Redraw facility
Additional repayments
Ongoing fee: $0
Upfront fee: $520
LVR: 80%
Features and fees

Glossary
Offset account
Redraw facility
Additional repayments
Ongoing fee: $0
Upfront fee: $1,110
LVR: 70.01% - 80%
Features and fees

Glossary
Offset account
Redraw facility
Additional repayments
Ongoing fee: $0
Upfront fee: $520
LVR: 80%
Australian Credit Licence 511406
Fast online application. Refinance only.
No Nano Fees. 100% free offset sub account.
Mobile app, Visa debit card & instant payments
Features and fees

Glossary
Offset account
Redraw facility
Additional repayments
Ongoing fee: $0
Upfront fee: $0
LVR: 75%
Australian Credit Licence 511406
Australian Credit Licence 233714
Refinance and get $3k cashback on new Owner Occ
and Investment loans. LVR up to 80%.
Apply by 28 Feb 2022. T&Cs Apply.
Features and fees

Glossary
Offset account
Redraw facility
Additional repayments
Ongoing fee: $0
Upfront fee: $0
LVR: 70%
Australian Credit Licence 233714
Included
Not included
Data not captured
Canstar rating
"With over a 3.25% difference between the lowest & highest home loan comparison rates on our database, it could be a good time to review your loan."
Home loan guides and resources
Canstar's articles and guides can help you understand the steps involved in getting a home loan, whether you're buying your first home or looking for a better deal on your current loan.
View all FAQs in the Home Loan Guide
Compare Home Loans
Canstar assesses over 3,000 mortgages from more than 80 providers across Australia, to help you compare home loans and find a home loan to suit your needs.
What is a home loan or mortgage?
A home loan or mortgage is a loan from a bank or other financial institution to buy, build, refinance, or renovate a residential property. In Australia, a home loan typically has a 25-year or 30-year loan term, is repaid via regular payments and accrues interest. Interest is what a lender charges to let you borrow money, written as a percentage of the home loan amount.
What are the different types of home loans?
There are a number of different types of home loans or mortgages available in Australia, and the type best-suited to you will depend largely on your personal circumstances and preferences, including why you are taking out a home loan.

Here is an explanation of some of the most common types of home loans you are likely to encounter. A single loan can potentially be a combination of two or three of these, based on its interest rate type, repayment type and loan purpose.
Variable rate home loans
A variable home loan interest rate can fluctuate according to the lender's wishes, although banks are often influenced by economic factors such as the official cash rate set by the Reserve Bank of Australia.
The rate can go up or down over time, varying your repayments. These loans generally allow for greater flexibility and more features than fixed rate loans, though their interest rates can sometimes be higher as well.
Fixed rate home loans
A fixed rate home loan allows a borrower to lock in an interest rate for a particular period of time, typically from one year up to five years. The interest rate that the borrower pays will remain the same for that amount of time, regardless of any rises or falls in the RBA cash rate or the lender's variable rates.
The home loan rate will then normally revert to variable, unless the lender and borrower agree to roll it over for another fixed term.
Split rate home loans
A split home loan refers to when a customer pays a fixed rate on part of their home loan and a variable rate on the rest of it.
Principal and interest home loans
If a loan has principal and interest repayments, this means the borrower has to pay back the loan amount alongside the interest throughout the life of the loan.
Interest-only home loans
An alternative to principal and interest, an interest-only home loan is where the borrower only has to pay back the interest on the loan for the first few years, before the loan reverts to principal and interest repayments.
This may suit some borrowers as it can lead to lower repayments in the short-term, but interest-only loans tend to work out more expensive in the long run.
Owner-occupier home loans
These are home loans where the borrower intends to live in the property rather than renting it out to make money. Interest rates on these mortgages tend to be slightly cheaper than on investor loans.
Owner-occupier loans can be further broken down based on the borrower's intentions, including whether they are taking out the loan to buy their first home, to buy another home, to build a home on vacant land or to refinance an existing home loan.
These differences can affect the products or rates you can access in some cases. For example, you may be eligible for certain discounts or special offers if you are a first home buyer.
Investor home loans
These are loans for property investors who plan to rent or sell the property they're buying for a profit rather than living in it.
Both owner-occupier and investor home loans can be fixed, variable or split, and may offer principal and interest or interest-only repayments, depending on the specific lender and loan.
Compare home loans for investment properties
Regardless of which type of home loan you choose, it's important to bear in mind that a home loan is almost always secured against your property, so if you are unable to continue paying the loan, the lender may ultimately be able to evict you from the property and sell it to settle the debt.
If you have another person act as a guarantor for your home loan, that person may also have to pay back the debt if you can't meet your repayments.
How to compare home loans
Canstar currently compares more than 3,000 home loans, providing home buyers with confidence when they compare mortgages and interest rates.
Use our home loan comparison selector by adding information that applies to you, and then hitting the "compare" button. You will be presented with a list of products, which will typically be ordered according to their Canstar Star Rating, or their applicable comparison rate.
To help you make a decision about what may be the best mortgage for your needs, you can change the order of the results by adjusting the settings at the top of the table, and change what you see in the table via the filter function.
When it comes to comparing home loans, the interest rate is an important consideration and can make a significant difference in the total cost of any loan. However, there are a number of other factors you may also want to consider. These factors include:
Compare home loan rates
Interest rates can vary significantly between home loan providers. Home loans are a long-term debt, and even small differences in interest rates can make a big difference to the total amount you will pay on your loan over its lifetime. So, combining the best mortgage rate you can find with low fees and quality features can be important.
You can use our Home Loan Calculator to help you work out what your interest rate could cost you, both in monthly repayments and over the life of the loan.
Home loan rates in January 2022
Interest rates on home loans are constantly changing, as lenders compete for customers and respond to changes in market and economic conditions. It can pay to keep an eye on current rates, particularly if you have been with your lender for a while. Recent Canstar analysis shows that the cheapest interest rates are usually reserved for new customers.
To help you understand whether your home loan, or a product you're considering, is competitive in the current market, below we show the average and lowest rates on owner-occupier home loans on our database for a deposit of 20%, as at 12 January, 2022.
Average variable rate: 3.04%
Lowest variable rate: 1.77% (1.86% comparison rate)
Average 1-year fixed rate: 2.37%
Lowest 1-year rate: 1.79% (various comparison rates)
Average 2-year fixed rate: 2.56%
Lowest 2-year rate: 1.88% (2.65% comparison rate)
Average 3-year fixed rate: 2.89%
Lowest 3-year rate: 1.98% (2.54% comparison rate)
Average 4-year fixed rate: 3.23%
Lowest 4-year rate: 2.39% (3.63% comparison rate)
Average 5-year fixed rate: 3.38%
Lowest 5-year rate: 2.49% (3.59% comparison rate)
Source: www.canstar.com.au. Based on owner-occupier home loans on Canstar's database for a loan amount of $500,000, at an 80% loan-to-value ratio (LVR) and with principal & interest repayments. Excludes introductory and first home buyer-only home loans.
Looking for the cheapest or lowest home loan rate?
Whether you're buying a new home, building or refinancing, you may be tempted to sign up for the cheapest home loan you can find. It's worth keeping in mind that going with the lowest interest rate won't necessarily mean you're getting the cheapest home loan deal in the long run. Upfront and ongoing fees can cancel out some of the money you'd save in interest, while the features you get with the loan may boost the value you're getting overall. For example, a home loan with a slightly higher interest rate but which allows you to make extra repayments and offset interest might better suit the needs of some homeowners and help them get ahead faster than the 'cheapest' advertised home loan rate.
About our finance experts
---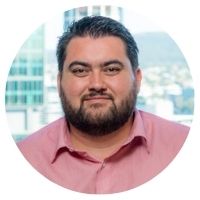 As Canstar's Ratings Manager, Josh Sale is responsible for the methodology and delivery of Canstar's Home Loan Star Ratings and Awards. With tertiary qualifications in economics and finance, Josh has worked behind the scenes for the last five years to develop Star Ratings and Awards that help connect consumers with the right home loan for them.
Josh is passionate about helping consumers get hands-on with their home loans, always reminding home buyers that finding the right loan can be as important for your finances as negotiating a fair property purchase price. Josh has been interviewed by media outlets such as the Australian Financial Review, news.com.au and Money Magazine, discussing topics including home loan equity and wider finance trends.
When it comes to Josh's own property journey, the home loans expert once bought two houses in the same transaction when he ensured the cubby house his daughter loved was listed on the purchase contract for his new home. You can follow Josh on LinkedIn, and Canstar on Twitter and Facebook.
---

As Canstar's Editor-in-Chief, Nina heads up a team of talented journalists who research and write articles to provide our readers with valuable insights about the home loan and property markets. Previously Nina founded her own agency where she provided content and communications support to clients around Australia for eight years. She also spent four years as the PR Manager for American Express Australia, and has worked at a Brisbane communications agency where she supported dozens of clients, including Sunsuper and Suncorp.
Nina has ghostwritten dozens of opinion pieces for publications including The Australian and has been interviewed on finance topics by the Herald Sun and the Sydney Morning Herald. When she's not dreaming up ways to put a fresh spin on finance, she's taking her own advice by trying to pay her house off as quickly as possible and raising two money-savvy kids.
Nina has a Bachelor of Journalism and a Bachelor of Arts with a double major in English Literature from the University of Queensland. She's also an experienced presenter, and has hosted numerous events and YouTube series.
You can follow her on Instagram or Twitter, or Canstar on Facebook.
You can also read more about Canstar's editorial team and our robust fact-checking process.
Got questions? We have answers...
Looking for something specific?
Important Information
For those that love the detail