What is a Construction Loan?
A construction home loan is a type of home loan designed for people who are building a home or doing major renovations, as opposed to buying an established property. It has a different loan structure to home loans designed for people buying an existing home.
A construction loan most commonly has a 'progressive drawdown'. This means you may receive instalments of the loan amount at various stages of construction, rather than receiving it all at once at the start. You generally only pay interest on the amount that is drawn down, as opposed to on the whole loan amount. Some lenders may also ask you to make contributions to the loan from your own savings, or to provide evidence that you will be able to afford the full loan amount.
A number of lenders offer construction loans that are interest-only during the construction period and then revert to a standard principal and interest loan once your home has been fully built.
Of course, a construction loan is just one potential source of funding for your project. You may also be eligible for government grants and concessions, particularly if you are a first home buyer, for example. Or, for renovators, there could be the option to refinance an existing mortgage or take out a personal loan. It could be a wise idea to seek professional financial advice when considering your options.
How do progress payments work on a construction loan?
Once a construction loan has been approved and the property is being built, lenders will generally make progress payments throughout the various stages of construction. Progress payments will typically be paid directly to the builder at the completion of each stage, and the borrower will then need to pay the money back to the lender, along with interest and any fees that may apply.
According to major lenders Westpac and Commonwealth Bank, Some of the typical stages or milestones at which a lender may make progress payments under a construction loan include:
Slab down, foundations or base: This is an amount to help you lay the foundation of your property. It can cover the levelling of the ground, as well as the plumbing and waterproofing of your foundation.
Frame: This is an amount to help you build the frame of your property. It can cover partial brickwork, the roofing, trusses and windows, as well as insulation.
Lockup: This is an amount to help you put up the external walls, and put in lockable external windows and doors (hence the term 'lockup', to make sure your house is lockable).
Fitout or fixing: This is an amount to help you install the internal fittings and fixtures of your property. It can cover plasterboards, the part-installation of cupboards and benches, plumbing, electricity and gutters.
Completion: This is an amount for finalising contracted items (such as final payments for builders and equipment), as well as any finishing touches such as fencing, painting and overall cleaning.
As most construction loans are progressively drawn down, interest at any given time is normally calculated based only on the funds used up to that point. For example, if by the third progress payment only $150,000 has been drawn down on a $300,000 loan, interest would only be charged on $150,000, minus however much the borrower had already paid back.
Can you use a 'standard' home loan instead of a construction loan?
You may be able to use a standard home loan if you have positive equity (meaning your property is worth more than you owe on it) in an existing standard home loan. For example, this could be the case if you already have a home loan that you've mostly repaid on an existing home, and you are hoping to refinance that loan to build a new property. You'll most likely need to have enough equity to be able to borrow the amount that you need without using your to-be-constructed house as security.
Alternatively, Westpac notes that if you have enough equity in a loan on the block of land itself, or in other assets such as investment properties, then you may be able to borrow the funds for your construction, whether progressively or all at once, by topping up an existing home loan and without using the new property you're building as security.
A possible advantage of doing this is that you are able to pay construction costs as and when they fall due, including smaller incidental costs along the way. This may be an advantage for owner-builders or those who are DIYing a portion of the construction.
A potential disadvantage is that by fully drawing down the home loan from day one, you are also paying interest on the full loan amount from day one. This could be mitigated by placing any not-yet-spent construction money into a 100% offset account against your loan, although not every lender necessarily offers this and there can sometimes be additional costs associated with it.
You could also consider refinancing a construction loan into a standard home loan once your home is fully built, after weighing up your decision and factoring in any fees or other additional costs that could apply. You may be able to find a lower rate by comparing your options.
How to get a construction loan
Getting approved for a construction loan is generally a different process to applying for a standard home loan to buy an existing home.
You'll typically need to provide the lender with documents, including council-approved plans and building specifications, a copy of your fixed-price building contract with a licensed builder, and any applicable insurance documentation (such as a copy of your builder's public liability insurance and builder's risk insurance). You'll also be subject to normal lending criteria, meaning you will most likely need to provide details of your income and expenses and your credit score could prove an important factor.
A property appraiser will then typically estimate the expected value of the property when completed. This is because when you apply for a construction loan, the lender may consider the expected value of the property upon completion of construction, as well as the total amount required to borrow in order to pay the builder. The lender will typically also require further property valuations and inspections during the project.
If your loan is approved, your lender will give you a loan offer. You will then have to make a deposit, as you would with most other types of home loans. This acts as a form of security at this stage of construction. A larger deposit can help to convince your lender that you are a less risky borrower. You'll typically need at least a 5% deposit, keeping in mind that you may have to pay lender's mortgage insurance if your deposit is less than 20%.
For each stage of the construction process, you'll usually have to confirm that the work has been done, complete and sign a drawdown request form, and send it to the construction department of your lender. Your lender may also request an invoice from your builder for the cost of the work done.
What is an owner-builder mortgage?
One type of construction loan is an owner-builder loan, which is specifically designed for people who intend to build the house themselves without the help of a professional third-party builder. In this case, the term 'owner-builder' generally refers to people who are not registered or licensed builders.
Many lenders only finance construction of homes that are built by licensed builders. Lenders may be hesitant to accept applications for owner-builder loans, as they use the property as security against your mortgage, and the value of this security may be less certain if the builder is not licensed. This means if you're building the property yourself and you aren't a licensed builder, lenders may consider you to be a higher risk.
Lenders who do give owner-builder loans may limit the maximum loan to value-ratio for them. This means you may need to pay a higher deposit than you would for a typical construction loan. An additional interest rate loading or extra fees may also apply to owner builders.
---
About the authors: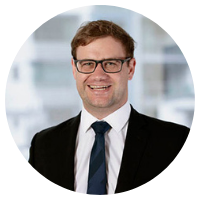 Mitch Watson is the Group Manager for Research and Ratings, with responsibility for Canstar's Research program across Banking, Insurances, and Wealth and Utilities. As a finance expert and spokesperson for Canstar, Mitch prides himself on providing balanced views on the latest news in the marketplace to paint a clear picture for consumers. Mitch regularly speaks with leading media outlets across Australia, bringing research-based insights into topics such as what makes a home loan good value, how to cut the cost of your insurance premiums and why you need to be chasing better interest rates on your savings account. You can follow Mitch on LinkedIn, and Canstar on Twitter and Facebook. Have a media enquiry, and interested in featuring Mitch as a financial expert and commentator? Contact Canstar's Corporate Affairs Team today.
---

As Canstar's Editor-in-Chief, Nina heads up a team of talented journalists committed to helping empower consumers to take greater control of their finances. Previously Nina founded her own agency where she provided content and communications support to clients around Australia for eight years. She also spent four years as the PR Manager for American Express Australia, and has worked at a Brisbane communications agency where she supported dozens of clients, including Sunsuper and Suncorp.
Nina has ghostwritten dozens of opinion pieces for publications including The Australian and has been interviewed on finance topics by the Herald Sun and the Sydney Morning Herald. When she's not dreaming up ways to put a fresh spin on finance, she's taking her own advice by trying to pay her house off as quickly as possible and raising two money-savvy kids.
Nina has a Bachelor of Journalism and a Bachelor of Arts with a double major in English Literature from the University of Queensland. She's also an experienced presenter, and has hosted numerous events and YouTube series.
You can follow her on Instagram or Twitter, or Canstar on Facebook.
You can also read more about Canstar's editorial team and our robust fact-checking process.