There are plenty of things that can be done in the space of a mere 15 minutes – and "doing over" a house is one of them! Find out how thieves break in – and how to prevent it.
A report published by the Australian Institute of Criminology (AIC), based on interviews with 65 burglars, found that the majority (69%) reported staying inside the property for 15 minutes or less.
Three-quarters of participants typically took less than 5 minutes to enter a property, and once inside, almost one-quarter of participants reported spending less than 5 minutes inside a property.
That's less than the time needed to nip next door to borrow some eggs, or heading down the street to buy some milk. Even a quick chat with your neighbour over the back fence is a window of opportunity for a nimble thief. And it's one of the reasons why contents insurance, or personal effects insurance, is vitally important.
Compare Contents Insurance with CANSTAR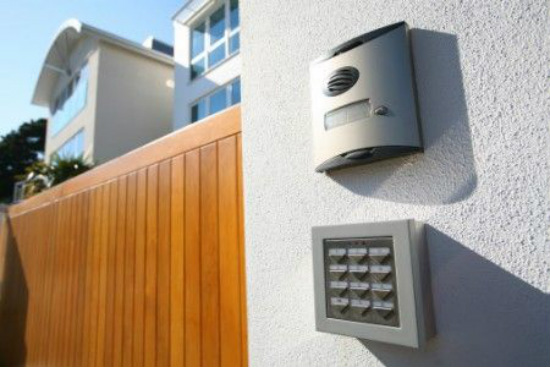 According to the Australian Institute of Criminology (AIC), house break-ins are the most common household crime perpetrated in Australia, but the rates have decreased drastically over the past 10 years.
203,438 homes had a break-and-enter burglary (unlawful entry with intent or 'UEWI') in 2013 (AIC), compared to 354,020 in 2003.
While these figures are reassuringly low, it's definitely worth knowing a thing or two about how would-be thieves like to operate, and how you can protect your home against robbery to prevent it. Make sure that your house and property are as theft-proof as you can make them.
What's the crime rate like in your suburb? Here are the high-risk areas: https://t.co/n3kgy0gNEQ pic.twitter.com/Sbs1qtAqtw

— CANSTAR (@CANSTAR) December 9, 2016
What do thieves steal when they break and enter?
According to RACQ, the most commonly stolen items during break-and-enter home burglaries in 2015 were:
Cash
Jewellery
Cameras
Handbags and wallets
Phones
Car keys
How burglars break in
There's a large number of ways for a thief to get into a house; however, due to the amateur nature of most thieves, you only really need to worry about a handful of things.
1. The front door
The most common ways that burglars break in (at 66% in the AIC survey) used unlocked windows and doors as the points of entry. Oops. Even when you are at home but in the backyard or at the back of the house, it's worth keeping the front door locked.
It's worth noting that leaving doors and windows unlocked can have ramifications for your home and contents insurance, and may even void your cover. Two thirds of offenders surveyed by the AIC said their burglaries were a spur of the moment, opportunistic decision, with only 33% of burglaries being 'planned'.
So if you're in the habit of leaving your windows open during the day, be aware that your quick dash to the shops for a few groceries could lead to a spontaneous dash through your property for easily sell-able items!
If your door is always locked, then you also need to consider: Could your door be easily kicked down or busted open? It sounds simple but if you have an old hollow-core door, or you rely on a doorknob lock instead of a deadlock, the answer is probably yes.
The best way of preventing this happening is buying a Crimsafe (or similar brand) security door. This is a metal mesh screen door that sits in front of your hardwood door, sometimes with a patterned grill as well as the mesh screen. This will almost definitely stop any thief from even getting to your front door, let alone kicking it down.
2. Windows
Glass windows are a simple target for the average thief, requiring not much more than a fist or a rock to break. You can protect against this eventuality by installing security screens behind your windows.
3. The back door
Much of the above advice concerning your front door is relevant to your back door as well; if it's able to be kicked down, pried open, or simply left unlocked or open, it is not secure. You can either reinforce it or put a metal screen door in front of it.
4. The garage
Did you know most roller doors on garages can be opened in a mere 6 seconds using nothing more than a coathanger?
Source: whathappened16
Fido is your friend
Interestingly, the AIC report asked participants what potential factors deter them from targeting a particular property. The most effective deterrent? A dog!
And according to the respondents, it doesn't need to be a large or fierce dog – simply one that can bark. The main concern of would-be thieves was not the risk of being bitten but the risk of drawing attention to their presence.
Overall, some of the most common deterrents for thieves were noted as:
A dog (61%)
Working alarm systems (49%)
Sensor lights (23%)
Lights on inside house (19%)
Security screens or grills on windows or doors (19%)
Visibility of property from road (14%)
Gates (12%)
Check out these two famous guard dogs if you need some inspiration.
Dogs are more feared by burglars than home alarm systems
I did the math, we cannot afford the cat! Too bad … #DogLogic #NoMoreCats pic.twitter.com/DWuj2MPC2m

— Pet Insurance Aus (@PetInsuranceAus) November 21, 2016
How to hide valuables from burglars
In terms of what you should be keeping hidden away when you're out of the house, money boxes, jewellery, and electronic devices should all be put away in a safe place when the house is empty.
Electronics are always a target, especially laptops, which were the second most stolen object in household burglary incidents in 2011. Make sure these cannot be seen through glass windows or doors.
When you buy a new big ticket item, make the evidence a little less obvious if you can. Unload the item in your garage rather than carrying it from the street into your home. Cut up the box it came in before putting it in the recycling bin.
If your property includes anything like a shed or similar external buildings, make sure that they're secured to the same degree as your house, or better yet, don't keep valuables in them. Keep things like expensive power tools or lawn mowers in your garage rather than a backyard shed, as the shed will probably be much easier to break into.
If you're going away for a week or two, mow your lawn beforehand so that it doesn't start to look overgrown – and therefore unattended – while you are away.

For more home protection strategies, read this article. And if you've already been broken into before, be aware that you are more at risk of a second break-in – read our tips for preventing a second robbery at home.
Insurance against burglary and theft of valuables
Having a dog, alarm, security doors, and sensor lights can help to reduce your risk of being burgled in a house robbery, but no fort is 100% secure. You should also reduce your risk of being financially out of pocket if it does happen.
Ensure that you have adequate home and contents insurance for your needs – you can compare contents insurance policies here. Even if you are renting, renters' contents insurance can safeguard you from the financial loss after an opportunistic break and enter.
You can view a snapshot of our home insurance comparison table below, generated based on cover for up to $550,000 in NSW or ACT for building and contents. Please note that the display has been sorted by Star rating (highest first, then A-Z), with links direct to the providers' website.
How Much Home & Contents Insurance Do You Need?