The Actuaries Institute has released a new Green Paper, claiming that Big Data is set to transform the Australia's insurance industry.
Are you a "good" customer? Your data may indicate otherwise…
"Big Data" is a buzzword – but how might it benefit you? According to the Actuaries Institute, Consumers may be able to use it to negotiate lower premiums on general insurance products, with insurers able to provide more accurately priced products.
Commissioned by the Institute and prepared by Deloitte Australia, the report entitled The Impact of Big Data on the Future of Insurance considers some of the public policy issues that will face society as insurers price policies on a more individualised risk basis.
"The good news is that many consumers will benefit from this new technology. Premium pricing will more accurately reflect risk behaviour – good young drivers will pay less than risky young drivers (or risky older drivers)," the report said.
Winners do tend to produce losers as well though, the report acknowledges that the need to consider issues such as efficiency benefits, privacy and how increased data analysis potentially marginalises higher risk individuals. The report notes that there will be a smaller group of consumers who will have to pay more for insurance because they are considered higher risk, even though they may not be able to control the risk they seek to insure.
Lindsay Smartt, the President of the Actuaries Institute, said the report is timely given the impact big data is having on consumers in a wide variety of industries, and on the deliberations of governments and privacy and advisory groups.
"There are many positive outcomes from the application of big data in the insurance industry, including cheaper insurance for some, better customer service, more relevant products, improved underwriting efficiency and all the benefits from reduced risk to society at large," Mr Smartt said.
"It will lead to a more interactive and potentially positive relationship between insurers and their customers. More information will be transferred from the insured to insurer and more relevant communication and education will come from the insurer to the insured on how changing behaviour (i.e. healthier lifestyles, driving habits, etc) can lead to a lower risk profile and cheaper insurance," he said.
How do insurers use big data?
Some examples of how big data can change general insurance insights includes: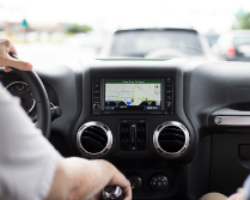 Car insurance is being transformed by the use of telematics devices that measure various aspects of how, when and where the car is driven, opening the potential for insurers to offer usage-based insurance and premiums which more accurately reflect a driver's risk profile.
QBE's insurance box is a good example of this.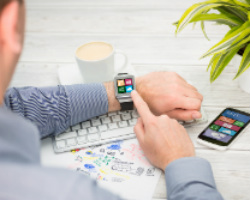 Lifestyle and health data collected by insurers is being used to influence behaviour and to reduce the risk to which both the individual and the insurer is exposed. The increasing popularity of wearables, including smart watches, can benefit both customers and insurers. Sharing data can lead to better pricing, more focused reward programs and incentives for consumers to pursue healthier lifestyles.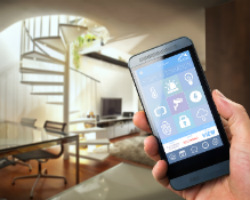 Connected homes and the Internet of Things (IOT) means that homes and household devices are becoming more sophisticated and connected. Connected homes can benefit insurance policyholders by identifying and monitoring risk factors (temperature, smoke, water supply, etc) and automatically modifying the environment to prevent incidents occurring. Smart homes may also allow insurers to anticipate incurred claims earlier and perhaps assist with the rehabilitation of the insured property.
Nest, a business owned by Google, has a number of connected home products, such as programmable security systems, smoke and carbon monoxide detectors. It has partnered with American Family Insurance, and Liberty Mutual Insurance. The insurer subsidises the cost of the smoke detector, with the product then sharing data with the insurance firm so it knows the insured's house has working smoke detectors.