Canstar has put together some tips and hints you may want to consider when shopping around for home and contents insurance.
Choosing the right home and contents insurance should involve more than simply valuing your assets and choosing the cheapest premium on offer. Insurers design different insurance products to suit a broad customer base, so it is important to make sure that the cover you end up buying covers those inclusions that are important to you.
If you're comparing home and contents insurance policies, the comparison table below displays some of the policies currently available on Canstar's database for an Australian aged under 50, seeking cover in NSW or ACT for a cost to replace building and contents of below $550,000. Please note the table is sorted by Star Rating (highest to lowest), followed by provider name (alphabetical) and features links direct to the providers' websites. Use Canstar's home insurance comparison selector to view a wider range of policies.
Home insurance advice
Termite Damage
Damage from pests such as termites is usually not covered by your policy, because insurance companies see pest control as the home owner's responsibility as part of the normal up-keep of the building. Insurers view termite damage as a preventable event rather than an accidental event or a force of nature.
Flooding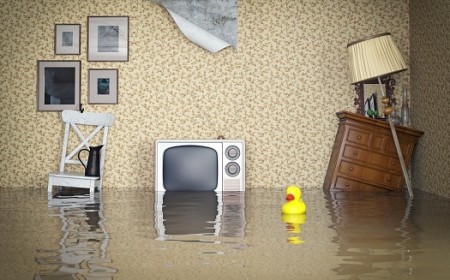 Insurers are often quite restrictive on the type of flood damage they will cover so it is a very good idea to make sure you understand whether a policy covers flooding and how flooding has been defined. If you live in an area that has a history of flooding, you might not be able to get flood cover – or you might have to pay a bit extra in order to be covered. It's always worth asking.
Work from home?
If you have a designated space for working from home, you will need to have a separate business insurance policy if you wish to be covered for damages that may occur to your home office.
Contents insurance advice
Know your limits
Insurance policies often have a cap or benefit limit on the amount that valuable items are covered for. Depending on your policy, items such as jewellery or DVDs may only be covered for a set amount.
If you have specific assets worth more than the standard limits, a capped policy will not cover more than the limit, so you run the risk of not being able to claim to replace or repair them. Instead, you should consider insuring these items separately if you want them to be covered.
Going out of town?
Leaving your place vacated for an extended period of time may void your insurance policy. If you leave home for extended periods for work or vacation (usually more than 6 weeks), it may be worthwhile to check the maximum term that applies with your insurer, as you may require extra cover.
Got pets?
Not all policies cover property damage done by pets, so if you've got a dog, cat, iguana, parrot, or another pet, it's important to find out if your insurer will cover animal damage to your contents or building. Will they replace that chewed-up couch?
Incidentally, some insurers also offer pet insurance to their home and contents policyholders, which may come in handy if your old dog needs a knee replacement or two.
Read the policy document
This might seem straightforward enough, but a lot of people wait until an event occurs before they decide to have a look through their insurance policy document, also called the product disclosure statement (PDS). But by then, it's too late if your policy doesn't cover that particular event.
If you are especially worried about a particular event that seems likely for your area or your household, have a browse through the policy document before you take out the policy so you can have some peace of mind if that event does occur.
Shop around
Although we all live in the information age, many people struggle to find the time to do extra research when buying insurance cover. Shopping around allows you to not only find the best price, but also to learn about what features and benefits are on offer from insurers. If you're willing to pay a higher excess, you can often lower your premiums and some insurers have discounted premiums when you shop online. It may also be beneficial to ask insurers about any multi-policy discounts they offer.