Australia's coasts have seen many a devastating cyclone – and many a near miss, as well. Is your home cyclone ready?
If you live in Northern Queensland or north-west Western Australia, you may well have experienced a cyclone or two. According to the Bureau of Meteorology (BOM), Australia has about a dozen cyclones or more, on average, each year.
And while we can't control the weather, there are things that homeowners can do to help reduce the potential damage to their property. Our cyclone safety checklist for how to prepare for a cyclone and what to do in a cyclone, based on BOM advice, is as follows: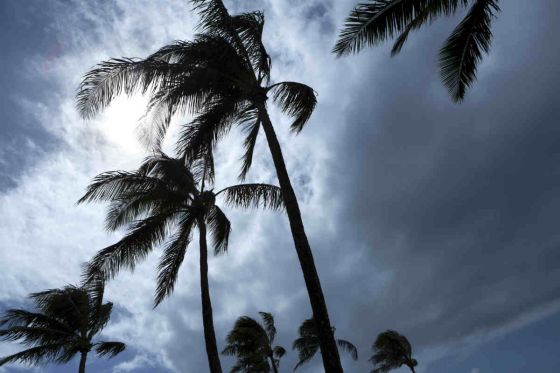 Before the cyclone season starts – cyclone preparation:
Check your property before the start of cyclone season
Ensure that the building, fences and outhouses are secure.
Check there is nothing that needs structural repair (check for corrosion and termite damage).
Trim all trees on your property, and make sure branches don't overhang your house.
Check your roof and gutters.
Check your garage door and your window frames and locks.
Fit shutters or metal screens to all glass windows and doors.
Check where your nearest high ground is, in case of a storm surge or king tide warning.
Check with your local council to see if your home has been built to cyclone standards.
Shopping around for a home insurance policy?
Whether you're looking for home, contents or combined cover, you can easily compare from 100+ policies with Canstar.
Clean up your yard
The more outdoor furniture or other unnecessary "stuff" you leave lying around outside, the more work there is for you to do at short notice if a cyclone warning is issued. So keep your property as tidy as possible and ensure that you have a safe and secure place for any outdoor furniture to be stowed if needed.
Put together an emergency kit
Things you might need if a cyclone hits and the power goes out include are:
Torches
Battery-powered radio
Extra batteries
First aid kit
Any medications you take
Masking tape and scissors (to tape your windows if needed)
Bottles of water
Food that won't perish without a refrigerator (and a can opener for any tinned food)
A camp stove (gas bottle with cooking attachment) for boiling water and cooking food
Waterproof bags for electrical devices and identification documents
Have a list of emergency numbers
You can hear a pre-recorded message of the latest Tropical Cyclone Advices from BOM at regular intervals by phoning the numbers listed on the BOM website for your state or territory.
Also know the frequency of your local radio station, so you can keep track of warnings, developments, and announcements or instructions from local authorities.
Be a good neighbour
Statistics show that most of the damage caused during a cyclone is preventable – it happens because while some people are prepared, others are not. Check with all of your neighbours that they have prepared as above for a cyclone, especially if your neighbours are new to the area, are elderly, or have young children.
Check your insurance
If there is a cyclone warning:
Get ready to go and prepare the family
Pick up kids from school or childcare
Put petrol in your car.
Make sure you have plenty of drinking water.
Make sure your smartphone and iPad are fully charged.
Check that all family members know where the strongest part of the house is, and what to do if you have to evacuate.
Keep your radio or TV on for updates on the cyclone.
Put everything away
Lock away or secure any outdoor items.
Batten down the hatches
If your windows are not shuttered, then board up or tape all the windows and glass doors in a criss-cross pattern.
If you have curtains or blinds, draw them down to protect yourself from possible broken glass.
If you're worried that looters may come around after the cyclone, you can lock valuables such as jewellery inside your washing machine, as the seal will deadlock itself when the power goes out.
Put wooden or plastic outdoor furniture in your pool if you have one, or inside your home.
Pack an evacuation bag
Just in case, pack all the usual things that you would take on a weekend away. Plan to stay at least overnight, which means sleeping bags. Plan for the cold – strong winds, wet clothing, and tons of extra socks, underwear, and diapers for little ones. You should also pack any identification or insurance documents you can find in a waterproof bag. While you're at it, pack away a few valuable mementos into a waterproof bag, such as a photo album or a USB or external hard-drive containing family photos.
Get vehicles undercover
Ensure that all vehicles, including boats, caravans, bikes and scooters, are safely under cover. Put the handbrake on and put your car into gear so it won't roll away easily in strong winds.
If a cyclone is going to hit – how to survive a cyclone:
Turn off utilities
This includes electricity, gas, and water.
Wear durable clothing and enclosed shoes
Even if it's hot, thongs and a T-shirt are not suitable clothing to deal with a cyclone as you run the risk of injury from shattered glass and debris. Instead, you should wear long sleeved shirts and long pants in thick materials, and gumboots or other durable boots if you have them. It may sound like a lot of clothes to be wearing in the heat of a cyclone, but it is better to be sweaty and safe than unprotected.
Stay in a safe place
Keep everyone indoors (including your pets).
The strongest part of your house during a cyclone is likely to be your cellar, internal hallway, or bathroom.
If the building begins to break down or the roof is taken off, cover yourself with mattresses, rugs or blankets, and hide under a strong bench or hold onto a strong, solid fixture like the water pipes.
If the wind quietens down, beware the "calm eye" of the storm's centre, and don't move until you hear the all clear from authorities.
Tune in
Stay tuned to your local radio station and the BOM website for updates. You can view any current cyclones here.
If an evacuation order is issued, ensure you follow it
Take your evacuation bag, emergency kit, food and water, bedding needs, and your pets. Evacuate quickly and try not to waste any time as you could risk getting caught in traffic, in floodwater, or even in the cyclone itself.
Stay in the vehicle, if driving
If driving. If you are caught in a car during the cyclone, stay in the vehicle. Park away from the sea or creeks, power lines, or trees. Put the handbrake on and phone 000.
After a cyclone: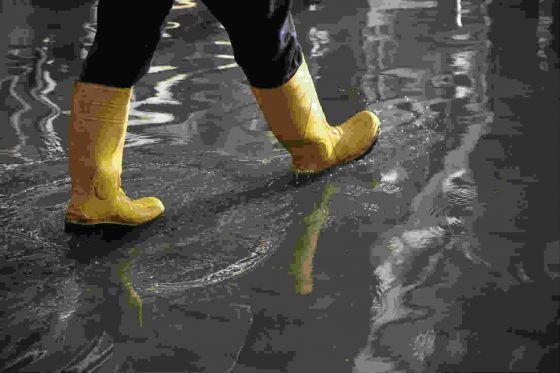 Do not go outside until officially advised that it is safe. Don't go sightseeing. Check on your neighbours instead to make sure they all made it through okay.
If you were evacuated, do not go home until the authorities declare it safe to do so.
Do not turn utilities back on until it has been declared safe to do so.
Do not use any electrical appliances while they are wet.
Do not make unnecessary phone calls – leave the tower free to process calls to the triple zero emergency hotline.
If you are unlucky enough to suffer damage from a cyclone, contact your home and contents insurance provider as soon as possible, to find out what steps you need to take to submit a claim. And if you don't have it yet, you can compare home and contents insurance policies here.
Also check whether your car was covered for any damage caused to it, under either storm or flood cover with a Comprehensive policy.
These are just some of the more crucial tips; for the BOM full list of cyclone preparation and safety tips, visit this page.