What is home insurance?
Types of home and contents insurance
Choosing a home insurance policy
What does home insurance cover?
What is home and contents insurance?
Home and contents insurance is a type of cover designed to protect homeowners financially if their property and/or its contents are damaged, destroyed or stolen in certain circumstances. For example, if your home is destroyed by a fire and your claim is approved, a home and contents insurance policy may cover all or part of the cost of rebuilding your home and replacing its contents. There are several different types of cover available depending on what level of cover you need and whether you live in the property or rent it out.
What different home & contents products are available?
Home insurance
Home insurance provides cover if the main structure of your home is damaged or destroyed by certain insured events, which could include natural disasters like fire and storms. Home insurance may also provide cover for other permanent outbuildings or fixtures of your property, such as sheds and garages. This type of cover does not cover damage to any valuables contained within the home.
Contents insurance
Contents insurance protects the policyholder financially if the belongings in their home (e.g. furniture, electrical appliances or jewellery) are damaged by an insured event and need to be repaired or replaced. This kind of cover is sometimes sold as 'renters insurance'.
Home and contents insurance
A combined home and contents insurance policy provides cover for both the building and its contents.
Landlord insurance
Landlord insurance is designed to cover many of the same risks as building-only insurance, but also certain risks specific to those who rent out their property, such as the cost of repairing damage caused by a tenant. Bear in mind that there have been a few changes to the landlord insurance market since the onset of the COVID-19 pandemic, so before committing to a policy it could be worth checking in with your insurer to confirm what it will cover.
What does home and contents insurance typically cover?
Home and contents insurance typically covers the policyholder for financial loss if their property or the valuables in it are damaged or stolen. Insurance policies specify certain 'insured events' that are covered, but it's important to note that not everything is covered and there can be limits and exclusions. Some risks may be covered as standard by a policy, while others can be added as optional cover. What's covered will also depend on whether you have building-only cover, contents-only cover or a combined policy.
Some of the risks commonly covered by building-only insurance (including the home insurance component of a combined policy) include:
Fire
Storm
Earthquake
Explosion
Impact damage (e.g. from a car or a falling tree)
Escape of water (e.g. from a burst pipe)
Vandalism and riots
Legal liability (e.g. if someone is killed or injured while at your home)
Temporary accommodation if your home becomes uninhabitable due to an insured event
Some of the risks that are commonly offered as additional cover with building-only or combined cover can include:
Flood damage
Accidental damage of property
Damage caused by an animal
Contents insurance typically covers your valuables against the same kinds of risks, but depending on the policy may also cover risks, such as:
Theft
Damage to or theft of valuables belonging to guests or visitors to your home
Before taking out a policy, it's important to check the Product Disclosure Statement (PDS) carefully or speak to your insurer so you understand what you're covered for, what's excluded and whether any limitations or waiting periods apply.
What's the best home and contents insurance for me?
When looking for the best home and contents insurance for your property, you may want to consider a variety of factors to ensure the policy stacks up against the other options available to you. Here are examples of some of the factors you may want to keep in mind when comparing policies:
What level of cover does the policy offer? For example, if your home is destroyed and you make a claim, will the payout be enough to replace the property to the necessary standard?
Does the policy provide cover for any risks that may be particularly relevant based on your location (e.g. flood cover)?
What's your budget? Are you happy to pay extra for a higher level of cover, or would a basic policy be sufficient?
Does the provider allow you to pay your premiums monthly at no extra cost?
Are there any discounts on offer, such as a reduced premium if you take out the policy online or a multi-policy discount if you take out another kind of cover with the same provider.
What is the excess payable if you need to make a claim?
Do the premiums quoted offer good value compared to other providers?
Does the policy provider 'new for old cover' for items that are damaged and cannot be repaired?
Does the policy provide sufficient cover for any particularly valuable items in your home, such as a piece of art?
To help Australian homeowners find the best value home and contents insurance for their needs, Canstar rates a broad range of policies based on premiums and the level of cover on offer. In addition, Canstar's Awards recognise the home and contents insurers that offer Outstanding Value to consumers overall.
How do I get a home insurance quote online?
To get a home insurance quote online, you can start by comparing a range of policy options with Canstar, based on your location, your age, the value of your property, and the type of cover you want. This will allow you to see at a glance the features and level of cover on offer from a wide variety of policies, as well as how they have been rated by Canstar's experts. Once you have found some policies that you think may be suitable for your needs, you can proceed to the providers' websites to get quotes to compare.
To provide an accurate quote, insurance providers typically ask for information about your property and how it was built, what security features have been installed, what level of cover you require and whether you have made any claims in the past few years.
How does Canstar compare home insurance policies?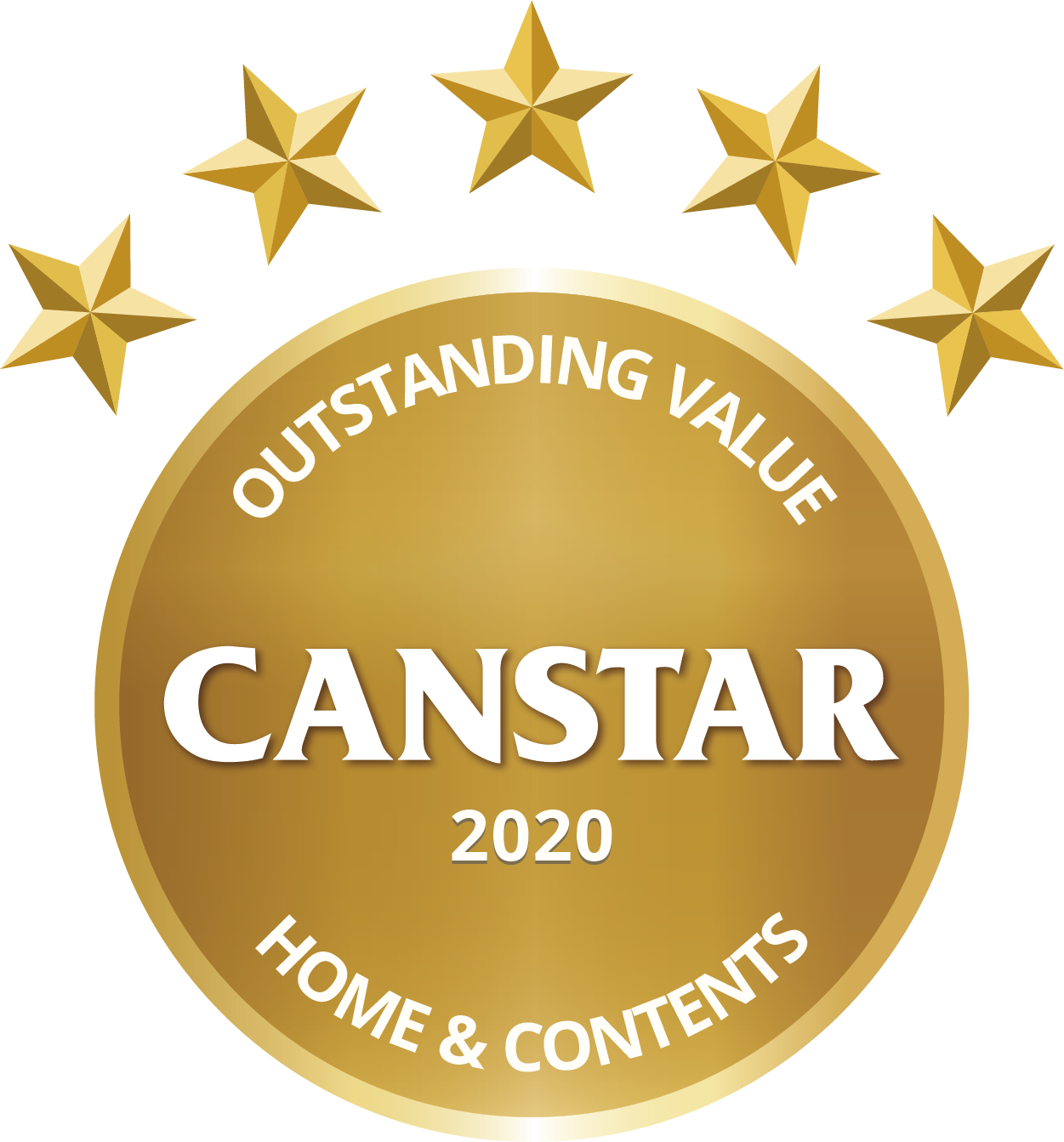 Canstar researches and rates more than 100 home and contents, home-only and contents-only insurance policies from dozens of different providers. The policies found to offer the best value overall based on premiums charged and the level of cover and features on offer receive a 5-Star Rating. Canstar also gives Awards to the providers found to offer Outstanding Value overall, both nationally and in various states and territories.
Canstar's Research team rates policies based on different locations and sums insured. This means you can see how a policy might perform in a situation like yours.
You can find more information about the factors considered by Canstar Research on our Home and Contents Insurance Star Ratings and Awards report page.
Looking for cheap home insurance?
If you're looking to keep your household costs down, you might be looking for a cheap home insurance policy. Just be careful not to unintentionally sacrifice the level of protection you're getting in the process. For example, a cheap home insurance policy may not always offer cover for certain risks that a more comprehensive policy would, such as accidental damage or certain kinds of flooding. Depending on the policy, a cheap home insurance premium might also mean paying a higher excess if you need to make a claim. For alternative ways to keep costs down, some insurers offer discounts if you take out your policy online rather than over the phone, or if you pay the premiums annually instead of each month. Just make sure the policy as a whole is suitable for your needs and you're not signing up solely to take advantage of a discount.
How to save on home insurance in September 2021
If you're one of the millions of Australians currently impacted by a COVID-19 lockdown and have experienced a drop in income, you may be looking for ways to cut back on regular expenses, such as insurance premiums.
For example, if you are working from home, it may be worth speaking to your insurer to let them know that your circumstances have changed. The fact that someone is now at home all day could mean there's less risk of your home being burgled, and your insurer may consider an adjustment to your premiums as a result. Each insurer will have its own policy on this, so it's best to contact your provider to find out what it can offer. If you are struggling financially, you may also wish to contact your insurer to find out if there is any temporary relief it can offer.
---
Do I need home and contents insurance?
A home is usually the most valuable asset we own – not to mention the roof over our head – so a level of insurance to protect you if something were to happen can be crucial to your financial wellbeing. After all, it could potentially cost hundreds of thousands of dollars to rebuild your home if it is destroyed or badly damaged. Likewise, the cost of replacing your home's contents could be significant.
If you are applying for a home loan, the lender will also typically require you to have at least a building-only insurance policy covering the property the loan is secured against.
How much does home and contents insurance cost?
The cost of home insurance varies depending on a range of factors, including where you live, your home's age and what it's built from, what level of cover you choose and which insurer you go with. Generally speaking, the greater the level of risk the insurer associates with your property, the higher your premiums will be.
To give you a rough idea of cost, Canstar has calculated the average annual premiums for different types of cover across the different states of Australia.
← Mobile/tablet users, scroll sideways to view full table →
| State | Home | Contents | Home & Contents |
| --- | --- | --- | --- |
| NSW | $1,401 | $450 | $1,689 |
| VIC | $1,177 | $395 | $1,433 |
| QLD | $1,670 | $419 | $1,916 |
| North QLD* | $4,296 | $891 | $4,813 |
| SA | $990 | $349 | $1,219 |
| WA | $1,182 | $400 | $1,442 |
| TAS | $1,095 | $333 | $1,306 |
| NT | $4,930 | $794 | $5,229 |
Source: www.canstar.com.au. Premiums based on home and contents policies rated in the Canstar 2021 Home and Contents Insurance Awards and Star Ratings, for a range of addresses, property assumptions and building sum insured amounts. Premiums based on building sum insured amounts between $300k and $1.2m and a contents sum insured of $50k. *North QLD is the portion of QLD north of Rockhampton.
What's the difference between sum insured and total replacement cover?
When taking out home insurance, you may have the option to choose between sum insured cover or to have your home covered for the total replacement cost. With the former, you specify the dollar value of insurance cover you would like based on your own estimate of the value of your property. But with a policy that's based on total replacement cost, you do not need to specify a value and instead the insurer will cover the entire cost of replacing your home to the standard it was in before the insured event occurred. However, total replacement policies tend to be less common and more expensive than sum insured ones, according to ASIC's Moneysmart website.
Who pays home warranty insurance?
In most states and territories, builders must purchase home warranty insurance to cover the homeowner's costs in the event that their work is not completed, is defective or the builder ceases trading (e.g they become insolvent or die) during construction. Generally, this type of insurance is only required on construction jobs above a certain value that's set by the relevant state or territory government.
Do you pay home insurance monthly or yearly?
Many insurers give their customers the option to pay their insurance premiums either monthly or annually. However, with some insurers, if you choose to pay monthly, your total premium for the year may end up being more than if you paid an annual amount in one instalment. It could be worth looking out for insurers that allow you to pay monthly at no extra cost if you would prefer monthly payments.
Is flooding covered by home insurance?
A level of flood cover is included in some home insurance policies as standard but may be excluded from others, or need to be added on for an additional premium. It's worth noting that insurers sometimes also make a distinction in their policies based on the cause of the flooding. For example, some insurers may cover flooding caused by a creek bursting its banks, but flooding caused by a storm surge might not be covered.
When do I need home insurance when buying a house?
If you're buying a house, you may become liable for covering the costs of damage caused to the property before you actually move in. For example, in some states and territories, the buyer would be responsible for these costs once the property transaction has settled. It's a good idea to check the rules in your state or territory, and you may want to consider arranging for your home insurance policy to kick in as soon as the risk is transferred to you.
Are phones and jewellery covered by contents insurance?
Many contents insurance policies allow you to specify high-value items you would like to be covered under the policy, including items such as jewellery and phones. Bear in mind that doing so may make your premiums more expensive, but not all insurers charge for this. It's also worth remembering that if you make a claim to have an item of jewellery or a smartphone replaced, chances are you will need to pay an excess, which could be hundreds of dollars.
What is a home insurance excess?
A home insurance excess is the amount of money you will need to pay to your insurer if it approves your claim. This is a feature of most types of insurance policies in Australia, including home and contents insurance. Some insurers may allow you to choose the level of excess you are prepared to pay in the event of a claim, and generally speaking the lower your excess the higher your premiums will be.
Does home insurance cover valuables I take with me away from my home?
Depending on the policy, you may be covered for damage or loss of your home's contents when they are outside of your home. This is often referred to as 'personal effects cover' or 'portable items cover'. Some policies may offer this as a standard level of cover, but it is commonly available as an add-on which could add to the cost of your premiums.
Canstar rates and researches dozens of Australian home and contents insurance providers. Below are the selection of providers recognised as winners in Canstar's most recent expert and/or customer satisfaction Awards.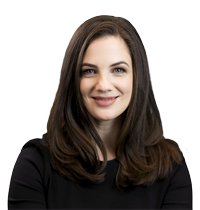 As Canstar's Editor-in-Chief, Nina heads up a team of talented journalists committed to helping empower consumers to take greater control of their finances. Previously Nina founded her own agency where she provided content and communications support to clients around Australia for eight years. She also spent four years as the PR Manager for American Express Australia, and has worked at a Brisbane communications agency where she supported dozens of clients, including Sunsuper and Suncorp.
Nina has ghostwritten dozens of opinion pieces for publications including The Australian and has been interviewed on finance topics by the Herald Sun and the Sydney Morning Herald. When she's not dreaming up ways to put a fresh spin on finance, she's taking her own advice by trying to pay her house off as quickly as possible and raising two money-savvy kids.
Nina has a Bachelor of Journalism and a Bachelor of Arts with a double major in English Literature from the University of Queensland. She's also an experienced presenter, and has hosted numerous events and YouTube series.
You can follow her on Instagram or Twitter, or Canstar on Facebook.
---
This content was reviewed by our Deputy Editor Sean Callery and Sub Editor Tom Letts before it was published as part of our fact-checking process. You can also read more about Canstar's editorial team.