Compare Home Loans
Compare home loans from 1.67% (comparison rate^ 3.84%)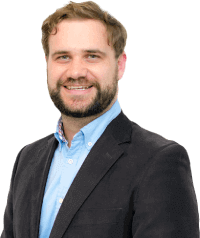 "With over a 3.10% difference between the lowest & highest home loan comparison rates on our database, it could be a good time to review your loan."
Compare Home Loans
Canstar assesses over 3,000 mortgages from more than 80 providers across Australia, to help you compare home loans and find a home loan to suit your needs.
What is a home loan or mortgage?
A home loan or mortgage is a loan from a bank or other financial institution to buy, build, refinance, or renovate a residential property. In Australia, a home loan typically has a 25-year or 30-year loan term, is repaid via regular payments and accrues interest. Interest is what a lender charges to let you borrow money, written as a percentage of the home loan amount.
What are the different types of home loans?
There are a number of different types of home loans or mortgages available in Australia, and the type best-suited to you will depend largely on your personal circumstances and preferences, including why you are taking out a home loan.

Here is an explanation of some of the most common types of home loans you are likely to encounter. A single loan can potentially be a combination of two or three of these, based on its interest rate type, repayment type and loan purpose.
Variable rate home loans
A variable home loan interest rate can fluctuate according to the lender's wishes, although banks are often influenced by economic factors such as the official cash rate set by the Reserve Bank of Australia.
The rate can go up or down over time, varying your repayments. These loans generally allow for greater flexibility and more features than fixed rate loans, though their interest rates can sometimes be higher as well.
Fixed rate home loans
A fixed rate home loan allows a borrower to lock in an interest rate for a particular period of time, typically from one year up to five years. The interest rate that the borrower pays will remain the same for that amount of time, regardless of any rises or falls in the RBA cash rate or the lender's variable rates.
The home loan rate will then normally revert to variable, unless the lender and borrower agree to roll it over for another fixed term.
Split rate home loans
A split home loan refers to when a customer pays a fixed rate on part of their home loan and a variable rate on the rest of it.
Principal and interest home loans
If a loan has principal and interest repayments, this means the borrower has to pay back the loan amount alongside the interest throughout the life of the loan.
Interest-only home loans
An alternative to principal and interest, an interest-only home loan is where the borrower only has to pay back the interest on the loan for the first few years, before the loan reverts to principal and interest repayments.
This may suit some borrowers as it can lead to lower repayments in the short-term, but interest-only loans tend to work out more expensive in the long run.
Owner-occupier home loans
These are home loans where the borrower intends to live in the property rather than renting it out to make money. Interest rates on these mortgages tend to be slightly cheaper than on investor loans.
Owner-occupier loans can be further broken down based on the borrower's intentions, including whether they are taking out the loan to buy their first home, to buy another home, to build a home on vacant land or to refinance an existing home loan.
These differences can affect the products or rates you can access in some cases. For example, you may be eligible for certain discounts or special offers if you are a first home buyer.
Investor home loans
These are loans for property investors who plan to rent or sell the property they're buying for a profit rather than living in it.
Both owner-occupier and investor home loans can be fixed, variable or split, and may offer principal and interest or interest-only repayments, depending on the specific lender and loan.
Compare home loans for investment properties
Regardless of which type of home loan you choose, it's important to bear in mind that a home loan is almost always secured against your property, so if you are unable to continue paying the loan, the lender may ultimately be able to evict you from the property and sell it to settle the debt.
If you have another person act as a guarantor for your home loan, that person may also have to pay back the debt if you can't meet your repayments.
How to compare home loans
Canstar currently compares more than 3,000 home loans, providing home buyers with confidence when they compare mortgages and interest rates.
Use our home loan comparison selector by adding information that applies to you, and then hitting the "compare" button. You will be presented with a list of products, which will typically be ordered according to their Canstar Star Rating, or their applicable comparison rate.
To help you make a decision about what may be the best mortgage for your needs, you can change the order of the results by adjusting the settings at the top of the table, and change what you see in the table via the filter function.
When it comes to comparing home loans, the interest rate is an important consideration and can make a significant difference in the total cost of any loan. However, there are a number of other factors you may also want to consider. These factors include:
Compare home loan rates
Interest rates can vary significantly between home loan providers. Home loans are a long-term debt, and even small differences in interest rates can make a big difference to the total amount you will pay on your loan over its lifetime. So, combining the best mortgage rate you can find with low fees and quality features can be important.
You can use our Home Loan Calculator to help you work out what your interest rate could cost you, both in monthly repayments and over the life of the loan.
Looking for the cheapest or lowest home loan rate?
Whether you're buying a new home, building or refinancing, you may be tempted to sign up for the cheapest home loan you can find. It's worth keeping in mind that going with the lowest interest rate won't necessarily mean you're getting the cheapest home loan deal in the long run. Upfront and ongoing fees can cancel out some of the money you'd save in interest, while the features you get with the loan may boost the value you're getting overall. For example, a home loan with a slightly higher interest rate but which allows you to make extra repayments and offset interest might better suit the needs of some homeowners and help them get ahead faster than the 'cheapest' advertised home loan rate.
Last updated: 11/06/2021
---

As Canstar's Editor-in-Chief, Nina heads up a team of talented journalists committed to helping empower consumers to take greater control of their finances. Previously Nina founded her own agency where she provided content and communications support to clients around Australia for eight years. She also spent four years as the PR Manager for American Express Australia, and has worked at a Brisbane communications agency where she supported dozens of clients, including Sunsuper and Suncorp.
Nina has ghostwritten dozens of opinion pieces for publications including The Australian and has been interviewed on finance topics by the Herald Sun and the Sydney Morning Herald. When she's not dreaming up ways to put a fresh spin on finance, she's taking her own advice by trying to pay her house off as quickly as possible and raising two money-savvy kids.
Nina has a Bachelor of Journalism and a Bachelor of Arts with a double major in English Literature from the University of Queensland. She's also an experienced presenter, and has hosted numerous events and YouTube series.
You can follow her on Instagram or Twitter, or Canstar on Facebook.
You can also read more about Canstar's editorial team and our robust fact-checking process.
---
Please note that these are a general explanation of the meaning of terms used in relation to home loans or mortgages.
The wording of loan terms and conditions may use different phrases or terms, and you should read the terms and conditions of the relevant loan to understand the features and cost of that loan. You cannot rely on these terms to be part of any loan you may take out.
Refer to the lender's Key Facts Sheet and other applicable product documentation, and see Canstar's Financial Services and Credit Guide (FSCG).
How to get a home loan
Generally speaking, the process of getting a home loan involves comparing your options, working out how much you can afford to borrow for the property you want to buy, and then applying for a specific home loan – either directly to the lender of your choice or indirectly, via a mortgage broker.
If the lender approves your application and agrees to lend you the money you requested, it will offer this money to you in the form of a home loan.
You will then need to pay back the loan over time, in line with the lender's terms and conditions.
How much can I borrow for a home loan?
The amount of money you are able to borrow for a home loan will depend on your personal financial circumstances, as well as the loan provider you choose and its lending policies.
You may be able to borrow more or less money depending on the lender's assessment of your circumstances, which could include your credit score.
How much deposit do I need for a home loan?
As a general rule of thumb, it is often worth saving up a deposit of at least 20% of the value of the property you want to buy.
Lenders may also refer to this as a maximum loan-to-value ratio (LVR) of 80%, with your deposit being the other 20%.
The reason this number is important is that borrowers with smaller deposits often have to pay for lenders mortgage insurance (LMI), which we explain in more detail below.
Another advantage of saving up as big a deposit as you can is that it can reduce the total cost of your home loan, as interest is only charged on the money you borrow.
That said, there are some ways you may be able to reduce the amount of LMI you need to pay or avoid paying it altogether, even if you have a small deposit.
One example of this is the Federal Government's First Home Loan Deposit Scheme (FHLDS), which allows eligible participants to take out a loan with as little as a 5% deposit, without needing to pay LMI.
needing to pay LMI.
How do I calculate home loan interest?
When you're comparing home loans, you will usually see products advertised with an interest rate and a comparison rate, each expressed as a percentage of the loan amount.
The interest rate is the proportion of the outstanding home loan amount that you have to pay in interest each year.
A common practice is for lenders to spread out the interest you pay throughout the full term of the loan.
Bear in mind that these advertised interest rates generally don't include any fees and charges on the loan.
A comparison rate (explained in more detail below) is a government-mandated interest rate designed to give borrowers a fuller picture of the costs of a home loan, as it includes the effect of many of these fees and charges.
Canstar offers a mortgage repayment calculator that lets you estimate how much interest you might have to pay on a home loan, based on the amount you borrow and your interest rate.
Bear in mind that this calculator doesn't include the effects of any upfront or ongoing fees, and for simplicity's sake it assumes your interest rate remains the same throughout the loan.
What is a comparison rate?
A comparison rate is an interest rate figure designed to represent the total annual cost of the loan, including its annual interest rate and most ongoing and upfront fees and charges.
Under the law and on the Canstar website, all comparison rates for home loans in Australia are based on a $150,000 loan over 25 years.
How to refinance a home loan
The process for refinancing a home loan is similar in many ways to applying for any other home loan.
Borrowers still have the choice of which home loan to apply for, and you don't necessarily have to stick with the same lender who gave you your original loan.
In fact, a number of lenders offer incentives to people who refinance from a different bank.
Bear in mind, though, that these incentives aren't the only factor to consider, and that you may have to pay certain application or switching fees if you do choose to change lenders.
Should I fix my home loan?
The decision of whether or not to fix your home loan is a personal one, and should be considered carefully in light of your financial needs.
For example, if you think variable interest rates will rise in the near future, getting a good deal on a fixed rate could be one way to lock in a rate you're happy with for a few years.
On the other hand, ASIC's Moneysmart notes that fixed rate home loans often have fewer features than variable ones, and locking in now could mean you miss out on some savings if variable rates fall during your fixed term.
If you're unsure, taking out a split loan could be one option to consider, though some lenders may charge a fee for this.
How long does home loan approval take?
The length of time it takes for a lender to approve or reject your home loan application may vary, depending on factors such as the particular lender you choose and your financial situation.
In some cases, obtaining home loan pre-approval or conditional approval beforehand may speed up the time it takes your chosen lender to assess your formal application.
What is home loan pre-approval?
Home loan pre-approval, also known as conditional approval, is an initial approval process where a bank provides a borrower with an estimate of how much they could borrow, based on information they have provided to the bank.
Pre-approval does not necessarily mean the bank will approve the borrower's formal home loan application, but it can nonetheless give a borrower more confidence in working out how much they can realistically afford to spend on a property.
What is lenders mortgage insurance (LMI)?
Lenders mortgage insurance is a type of insurance that a lender takes out to protect itself in case of default from the borrower, but which the borrower must pay for.
It usually applies to home loans with a high LVR (more than 80%), or in other words when the borrower has a deposit of less than 20% of the property's value.
What is LVR (loan-to-value ratio)?
The loan-to-value ratio (LVR) of a home loan is the amount you are borrowing under it, as a proportion of the lender's valuation of the property you're buying.
For example, a bank may approve your loan for 80% of the property value – an LVR of 80% – in which case you would need to pay the remaining 20% as your deposit. Many lenders' best mortgage rates are reserved for borrowers with a low LVR.
What is a credit rating (credit score)?
A credit rating or credit score is an assessment of the creditworthiness of an individual borrower, based on their borrowing and repayment history (as shown on their credit report).
Lenders consider your credit rating when deciding whether or not to give you a loan, how much to lend you, and what interest rate you will pay.
What is equity?
Equity is the difference between the value of your property and the outstanding balance of the loan that was used to fund it. For example, if an owner has purchased a house valued at $400,000 and has paid the loan down by $100,000, the owner has equity in the property of $100,000.
Equity can potentially be negative, if your property's value falls below the balance of your mortgage.
Some property investors may use their positive equity in properties they already own to help them access additional investment home loans.
What is the First Home Owner Grant (FHOG)?
The First Home Owner Grant (FHOG) is a government grant given to first home buyers.
What is the First Home Loan Deposit Scheme?
The First Home Loan Deposit Scheme (FHLDS) is an Australian Government program aimed at helping eligible home buyers get a leg up onto the property ladder for the first time.
The scheme allows up to 10,000 low- and middle-income earners a year to secure a partially government-guaranteed loan with a deposit of as little as 5% of a property's value, without needing to pay for Lender's Mortgage Insurance (LMI).
The first round of the scheme opened on 1 January, 2020 and has now concluded. The second round of applications opened on 1 July, 2020.
An additional set of 10,000 places, for new homes only, was announced in the 2021 Federal Budget, while the next round of 10,000 places for new and existing homes is set to open on 1 July, 2021.
What is a home loan guarantor?
If someone "goes guarantor" on your loan, it means that they are promising ("guaranteeing") that they will be liable for the loan if repayments are not made.
The guarantor must also be able to demonstrate their own capacity to repay your loan.
How does negative gearing work?
Negative gearing is when the income (such as rent) that an investor makes from an investment property is less than the interest and fees on the home loan and the maintenance costs for that property. Negative gearing is currently available as a tax deduction against that investor's income.
What is a mortgage offset account?
A mortgage or home loan offset account is a savings account linked to your home loan to reduce the interest charged on the loan. The money (or credit) in your account is offset daily against your loan balance, which reduces the daily mortgage interest charges.
What is a redraw facility?
A home loan redraw facility is a feature that enables the borrower to withdraw funds they have already paid.
Usually, this is conditional based on if they are far enough ahead on their loan repayments. This is not available on all loans.
Looking for something specific?