It's a turbulent time for the banking industry in Australia.
Banks are facing major disruption, ranging from the ongoing fallout from the banking royal commission to the pressures of the digital age, including growing competition from new market entrants.
Consumer trust in the banks has been challenged by the royal commission, while their demand for best value and service is high. Online retailers and technology companies such as Apple and Amazon have raised the bar when it comes to seamless and personalised service. Consumers are now expecting the same calibre of service from their banks.
In a bid to create more competition and encourage innovation in an industry traditionally dominated by the big four banks (Commonwealth Bank, National Australia Bank, ANZ and Westpac), the Australian government is set to introduce 'open banking' as part of the Consumer Data Right scheme.
So, lets take a look at what open banking is and what are the pros and cons.
What is open banking?
Open banking is designed to give consumers more control over their financial data where they can decide how their data is shared and with who. As of July 2019, customers of the big four will be able to ask their bank to share certain data with other banks or authorised third party institutions, including financial planners and fintechs such as Afterpay and Pocketbook.
This will first apply to data from customers' savings accounts, transaction accounts, personal loans and credit cards and will expand to include home loans from February 2020. Data on all other products from the four major banks can be made available from July 2020, with smaller banks given an extra 12 months on all deadlines to comply.
The introduction of open banking in Australia follows a global movement, with similar regulations introduced in the United Kingdom, across Europe and Japan in recent years. We can make an educated guess on what open banking will look like once implementation in Australia commences next year, based on global experiences, examples and trends.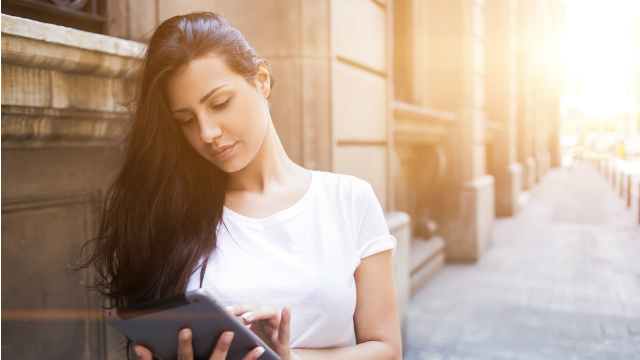 The pros of open banking
Gives you greater control over how your data is used and where
With various high-profile cases of data misuse this year, there has been a wave of concern about how our personal data is shared, with whom, for what purpose and where. Open banking is expected to give consumers greater control of their financial data. It is designed to allow you to share your data with companies outside your bank which could help you find better deals on financial products.
Expected to result in more personalised services and new apps

Open banking may lead to the creation of new, more personalised and convenient services that put the customer at the core – for example, new mobile apps and online platforms. As a result, there may be a greater range of financial services and products tailored to individual needs and financial behaviour.
For example, when comparing or switching credit cards, you may one day be able to pool your financial data together (spending history, patterns, savings, debts etc.) in one app to help you find the most competitive deal, rather than relying on printed statements and checking with multiple finance providers.
In the UK, HSBC has launched an app called 'Connected Money' which allows customers a single view of their financial situation by pulling in data from more than 21 banks and using data analysis to suggest potential savings streams.
Could lead to more responsible lending

Through new apps, such as HSBC's Connected Money example, open banking could be expected to give consumers a clearer picture of their overall financial position which may help them spend less and save more. Additionally, when consumers apply for a new credit card, their credit profile will be shared, allowing banks to make more informed and responsible lending decisions.
The cons of open banking
Not open to all

Open banking will likely create more digitised experiences, across online and mobile banking. Accenture's research has shown that people under 35 are demanding these new services, but Baby Boomers are generally less willing to use them. With older generations not always as digitally adept as their younger counterparts, some may not fully reap the benefits of the new digitised banking services created by open banking.
Data security concerns
Accenture recently undertook a survey of Australian consumers' perceptions of open banking and found most had data security concerns and were reluctant to share their financial data with banks. This mistrust among consumers around responsible use of their personal data may result in slower uptake and as a result, banks may scale back investment in these new and innovative services.
Final thoughts on open banking
Overall, it is expected that open banking will herald a new wave of financial innovation for Australia that would likely make it easier for us to manage our money.
More convenient and personalised services and products will empower consumers to make important financial decisions with greater insights and knowledge.
The potential pros include greater control of your financial data and how it's shared, and new value in doing so, through new mobile apps and personalised products. Responsible lending, a key theme of the ongoing banking royal commission, is expected to also greatly improve.
In terms of cons, digital services are expected to be a focus of open banking, which would not be universally accessible across the customer base. The uptake of open banking is expected to increase innovation, which means greater education in the run up to its implementation could help prepare customers.
What's clear is that open banking is designed for the direct benefit of the consumer, and that's certainly a positive.
About Alex Trott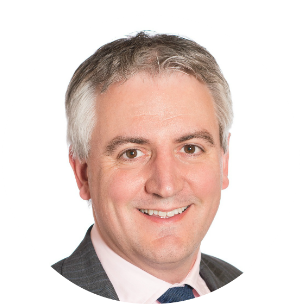 Alex Trott leads professional services firm Accenture's banking practice in Australia and New Zealand. He previously led Accenture's financial services division in Hong Kong. Originally from the UK, Alex's expertise lies in retail banking where he has been involved with rolling out digital, branch and front office transformation programs.