Borrowing could become a little easier after the loosening of a constraint put on lenders by the banking regulator during the property boom. But lenders may still be cautious with handing out
home loans
, experts say.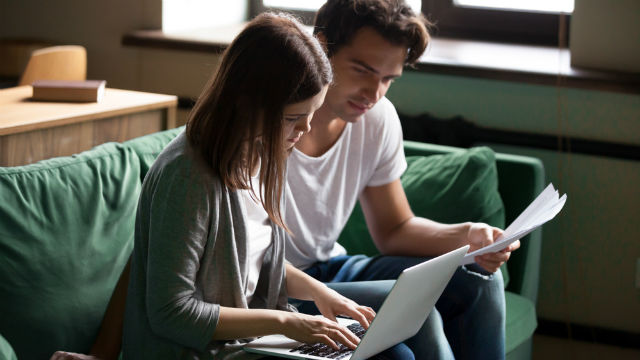 The Australian Prudential Regulation Authority (APRA) announced on Friday it would relax lending restrictions immediately on lenders, which saw them needing to apply a 'stress test' on home loan applications, showing whether borrowers could afford to repay residential home loans with an interest rate of at least 7% – more commonly 7.25%.
Australian authorised deposit-taking institutions (ADIs) – banks and lenders regulated by APRA – are now able to review and set their own minimum interest rate floor in home loan application assessments and use an interest rate buffer of at least 2.5% above the interest rate advertised on the loan.
As the Reserve Bank's cash rate cuts this year flow through to the mortgage market, there are currently variable rate home loans for owner occupiers paying principal and interest at historically low rates under 3%, according to Canstar's home loan database.
On a hypothetical rate of 3%, for instance, the change would mean lenders could now assess borrowers on their ability to repay a home loan at 5.5% (that's 3% + 2.5%), instead of a minimum 7%.
Canstar finance expert Steve Mickenbecker said the change to APRA's loan assessment criteria was a positive for the economy.
"Now that the Reserve Bank has moved twice, APRA has chipped in to do its bit to stimulate the economy, so now it's over to the government to think about some infrastructure spending," Mr Mickenbecker said.
He said the change would make it easier for borrowers to jump the 'assessment of affordability' hurdle when it came to being approved for a home loan.
"It will be easier to qualify for a loan, however the banks aren't going to be any less stringent in their approval process and you can still expect to have scrutiny over both your income and expenditure," he said.
There were some further changes implemented this week that will impact mortgage lending, according to CoreLogic Research Analyst Cameron Kusher.
Mr Kusher said while there may be more access to mortgage credit thanks to the APRA changes, there would still be a level of "conservatism and caution" from lenders.
He said this was largely due to the recent banking royal commission – which resulted in banks scrutinising regular discretionary expenses more in home loan applications – and the fact that lenders have much more data available to them to make decisions about the creditworthiness of borrowers.
This week the federal government started to expand its comprehensive credit reporting system to include all eligible bank accounts with the big four banks, meaning lenders would have more information about borrowers' credit history.
The new Banking Code of Conduct was also adopted this week, setting out the standards of ethical practice for the banking sector.
APRA's 7% interest rate floor was initially introduced in 2014 as an attempt to reinforce residential lending standards to dampen investor loan growth and contain rising house prices.
APRA Chair Wayne Byres said a serviceability floor of more than 7% was higher than necessary for ADIs to maintain sound lending standards in today's environment.
"Additionally, the widespread use of differential pricing for different types of loans has challenged the merit of a uniform interest rate floor across all mortgage products," Mr Byres said.
He said it was important lenders review their own serviceability floors due to risk factors such as high household debt and low income growth.