Steve Mickenbecker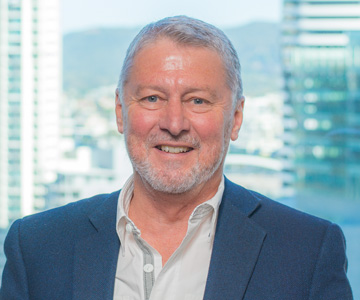 Group Executive, Financial Services & Chief Commentator
Joined Canstar: 2008
Steve Mickenbecker is a member of the company's executive team and is a key financial commentator for the Canstar brand. He is active in all media as a commentator and educator across the finance range.
Steve joined Canstar in 2008, managing the ongoing operations and developing future direction for the business, and leading the ratings, PR and editorial teams in providing valuable financial insights and commentary. Today, he retains a role in the design of Canstar's financial expert ratings and the group's strategy development.
Armed with an Economics degree from the University of Queensland, Steve started his finance career with NAB. He spent more than 20 years working his way through many business disciplines including branch management, corporate advisory, strategy, credit, regional and district management and as head of business. During his tenure, Steve undertook a number of strategic projects, working with consultants, including McKinsey and Corporate Value Associates, and completed his MBA at Melbourne University.
Steve's next career move saw him join Suncorp in 1997, where he worked in Group Strategy before taking on roles heading up small business and customer segmentation.
Steve has worked through stagflation, interest rates at 18% and the recession we had to have. Banking was not yet fully computerised when he joined up, there was no internet for delivery and the cloud was sci-fi. The digital revolution has opened a brave new world for fintech to play in, and he suspects that finance of the future will be barely recognisable through our early 2000s eyes, but better for customers and more exciting for providers.