Australian parents are making financial sacrifices, including putting on hold their retirement plans, to help their children get a foot on the property ladder, a new survey has found.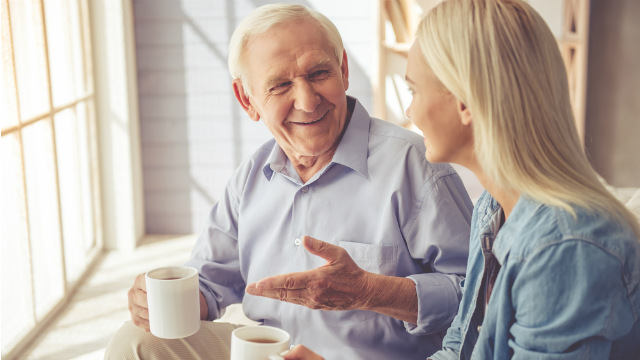 Almost two in three parents are either making or planning to make financial and personal sacrifices in a bid to help their children or grandchildren buy a home, according to a survey of 1,072 parents in July by non-bank lender homeloans.com.au.
Of those parents willing to give financial assistance to their children or grandchildren, more than one in four said they were prepared to retire later than planned.
Homeloans.com.au Head of Marketing Will Keall said the survey found the types of sacrifices parents were making included cutting back on their own spending, forgoing luxuries like a new car and going guarantor on home loans.
"It's commonly known how difficult it is for first-home buyers to get into the market, particularly in popular metro areas," Mr Keall said.
"And we're seeing parents are prepared to go the extra mile for their children or grandchildren."
Around half of respondents (49%) said they have given cash to help their children or grandchildren buy a home and 16% have provided an interest free loan.
For those respondents looking to help, almost 60% said they would consider giving cash, while 35% would offer an interest free loan.
Canstar Group Executive of Financial Services Steve Mickenbecker said parents may want to consider helping their children save rather than delaying their own retirement dreams.
"Maybe a better way to help is for parents to allow their adult children to live rent-free with them on the basis that they stick to an agreed savings regime," Mr Mickenbecker said.
"So parents foot the bill for the extra energy and food costs to help accelerate their children's savings, but only on the proviso that junior comes to the party and saves for a deposit."
Sydney mum Kellie Campbell said her husband Liam recently bought an investment property with plans to give their three young daughters the option to live in it rent free when they are adults, which means they are willing to forgo some rental income.
"Property prices in Sydney are so ridiculous, we just don't see how our girls would be able to buy their first home if we don't do something to help them," Ms Campbell said.
Homeloans.com.au's 2018 Generational Property Ladder Survey also found the following: 36% of respondents were willing to be a guarantor for the loan, 32% were willing to purchase a home in partnership with their children, 46% would let them move into the family home while saving for a deposit and 13% have set up a trust fund for their children.
Two in five of respondents also said they were willing to live more simply and to forgo small luxuries such as eating out or going to the cinema and a third said they were willing to put off big expenses, such as a holiday or a new car.