REALas is an Australian startup that was recently purchased by ANZ, providing price predictions to consumers for properties currently on sale.
What is REALas?
Founded by current CEO Josh Rowe in 2011, REALas is a real estate valuation business which claims to provide the most accurate price predictions in Australia.
The company provides forecasts for around 90% of listed properties nationwide, and claims predictions are accurate on average to within 5% of the actual sale price. The company claims its median prediction accuracy was even better, at less than 3% difference compared to the sale price.
The website provides property photos as well as details such as the number of days on market, sale and rental history, year built and price per square metre.
REALas employs a proprietary algorithm – developed in conjunction with experts from RMIT and industry – which takes into account myriad pieces of information about the local market and the property itself.
In the past 12 months, REALas has predicted 7 out of 10 property prices to within 5 percent of the actual sale price, and 9 out of 10 property prices to within 10 percent accuracy.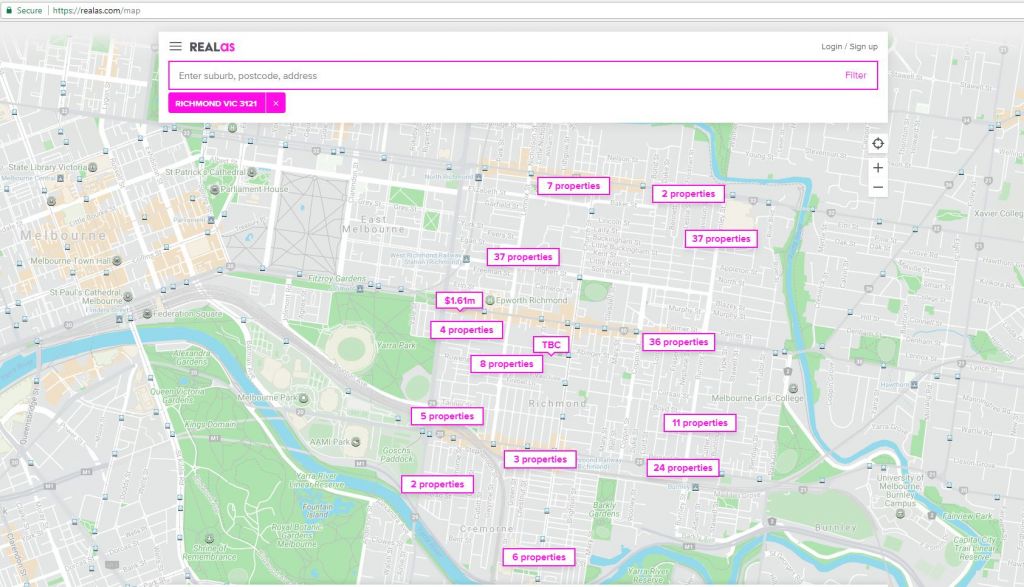 How can I use REALas?
The REALas website enables anyone to search for any property currently listed for sale in Australia (REALas doesn't provide predictions for houses that aren't for sale). You can search for individual addresses or entire suburbs and postcodes, allowing you to compare property prices at both a small and large scale.
REALas markets itself as a useful service for both sides of the real estate negotiation. Potential buyers can get a realistic estimate of what a property is actually worth, allowing them to consider whether they can afford it and make a reasonable bid if they decide it's the property for them. Likewise, current sellers can use the REALas price estimate to adjust their advertised sale price to better reflect their property's value.
You can also use the website to track your favourite properties as well as love, like or share them.
Q & A with REALas CEO Josh Rowe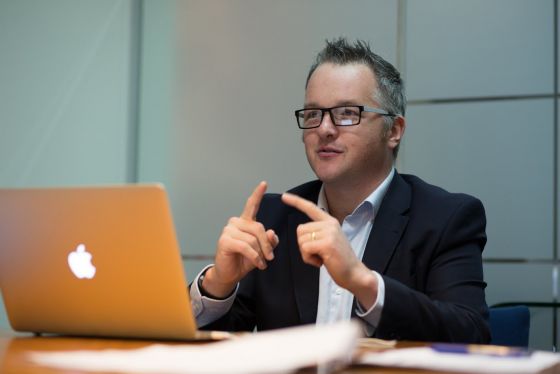 Canstar spoke with REALas founder and CEO, Josh Rowe, to find out what he believes his company can do for the Australian property market.
Q: What separates REALas from other property price prediction services?
Today buyers find it difficult to know what prices properties will sell for and they can waste months working out what they can really afford.
REALas provides property buyers with predictions for the majority of properties currently listed for sale. We provide Australia's most accurate price predictions on properties listed for sale, saving home buyers' time, money and heartache. Nationally, on average we've predicted within 5% of the sale price over the past 12 months (Sep 16 to Aug 17).
Q: What does the REALas proprietary algorithm take into account to predict sale prices?
REALas price predictions are calculated using our proprietary algorithm developed with RMIT University, property buyers and real estate experts. Our proprietary algorithm understands local market conditions and a range of historic and crowd-sourced data to give the most accurate sale price predictions possible.
What's more, REALas predictions change in response to the market. This means they adapt as the market changes so buyers always have the latest prediction right up to the time of sale.
Our data scientists continue to fine-tune our predictions to help home buyers save time and effort finding that dream home or investment.
Q: How will ANZ's ownership affect the way REALas operates?
REALas will continue to operate as a wholly-owned subsidiary of ANZ. Since we've joined with ANZ, we've been able to work with buyers to re-launch an enhanced service with more features and benefits.
Q: What makes REALas unique to other platforms?
REALas delivers transparent, unbiased and accurate information about property prices. We also provide information about buying/selling advice and auction and negotiation strategies.
Q: What future developments are you working on?
Our current website is a major new development that was only launched four weeks ago. The revamp and rebrand has seen significant take-up by the current base of users as well as new users across the country.
Our approach for future developments is to ensure we are always customer-focused. Our future products and services will be driven by customer feedback. One of the most common requests is to provide valuations of unlisted properties (we currently only value listed properties), so this may be an area of expansion in the future.