After performing well in the Sydney market, an online rental platform aims to launch Australia-wide over the next few months.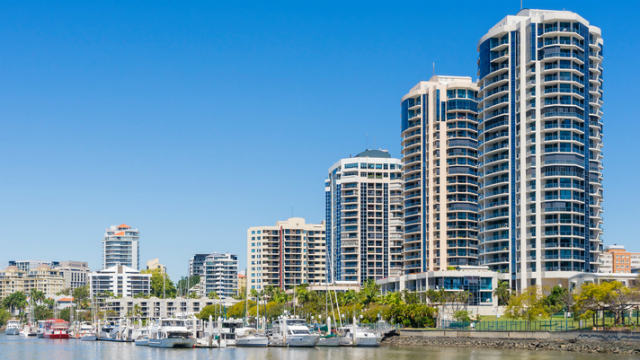 Rentwolf is an Australian-owned startup that launched in Sydney earlier this year, aimed at automating the whole rental property marketplace all the way from accepting an offer to digitally signing a lease and managing a property.
After successfully shaking up the Sydney rent market with over 3,000 pre-registered users, the company has plans to take on Melbourne within the next 2 to 3 months before launching Australia-wide 3 months later.
Rentwolf CEO and Founder Christopher Martino says the platform makes renting easy by covering the whole process, including listing properties online, accepting offers and online tenant applications, and digitally reviewing lease contracts.
"Rentwolf will provide owners with real time property data for their property, enabling them to understand the value of their yield on a daily basis," said Mr Martino.
"Renters will be able to see and compare other offers made on the property and also view median rental prices for individual properties, streets, and suburbs."
The company deals directly with renters and landlords, effectively cutting out the 'middle man'.
"Our vision for Rentwolf is to automate the entire rental process and property management, removing the need for real estate agents," said Mr Martino.
Rentwolf to disrupt the rent pricing model
The company is set to disrupt the traditional model of renting in Australia by offering an innovative and potentially cost-saving alternative to real estate agencies, for both renters and landlords.
In 2016 alone, there was $44 billion in rental income, and of this, Australians paid $11 billion for real estate services.
According to the Rental Affordability Index (RAI) released in May, Sydney is the least affordable city in Australia for renters, with 29% of household income spent on rent.
Rentwolf's CEO says with the rent process mainly driven by real estate agents, one of the key factors influencing increased rent prices has been the real estate agents' objective to secure a higher yield for landlords.
But Mr Martino says the company's online marketplace has the ability to allow landlords to be "more flexible" with what price they can accept, which could lead to a drop in prices for renters.
"Firstly, by removing listing fees, which average at about $500, and the cost to find a tenant being 2 weeks' rent, and eventually the average 7% property management fee, we can save the landlord 8-10% yield on their investment property," he said.
This strategy is part of Rentwolf's goal to reduce rental stress among Australian renters by creating a "transparent marketplace" that will keep rents under control.
Investment insights for property owners
While renters are able to access the platform for free, residential and commercial owners pay monthly fees of $14 and $29 respectively.
Rentwolf plans to provide real-time real estate data that is "more efficient" than quarterly data released by the ABS, because it will allow landlords to know what their investment is worth daily.
"We can give them a real-time yield and valuation on their property, the same way the stock exchange shows what your investment is worth for public listed companies," said CEO Chris Martino.
As well as providing landlords with data and renters with more rental options, the company may also expand into providing relevant insurance products.
These could include bond insurance for their renting consumers, and home and contents insurance and landlord insurance for the property owners.