Housing market experts Propertyology have warned against investing in Sydney, with more than 23,000 people leaving New South Wales over 12 months on the hunt for more affordable property locations.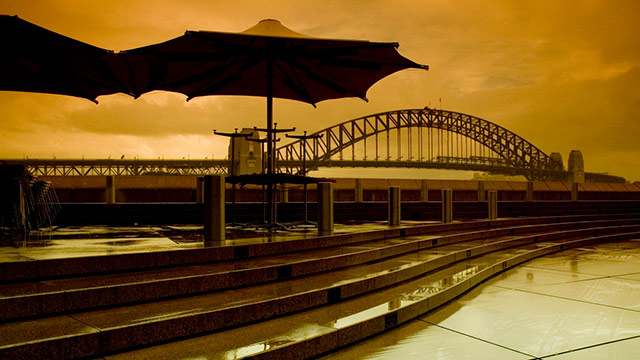 Propertyology Managing Director Simon Pressley says that number is only expected to rise.
He blames a number of factors on this high level of migration, including the "ridiculous level" of prices.
With so many other viable investment opportunities out there, Mr Pressley warns investors that they "shouldn't invest in Sydney".
Propertyology's 6 reasons not to invest in Sydney
1. Property prices are "ridiculous"
The property expert says investors should consider 100% of their options before making the decision to buy in Sydney.
"One of the main reasons for leaving Sydney is that property prices have reached a ridiculous level," Mr Pressley said.
According to the latest data from CoreLogic, the median price of a house sold in Sydney is now $1,000,500.
"Overstretching your budget to buy a home in a city that must be a lot closer to the end of its growth cycle than the start – and at risk of overheating – might not be all that it's made out to be," Mr Pressley said.
According to the Australian Bureau of Statistics (ABS), the capital city residential property price indexes increased by 3.0% in Sydney in the March quarter of 2017.
2. Supply is at an all-time high
Propertyology's Managing Director says another reason why people should reconsider investing in Sydney is that the supply pipeline is at an all-time high, and doesn't look like slowing down anytime soon.
New South Wales building commencements hit 70,000 in the year ending September 2016, yet population growth was at the same level as it was some 9 years before, according to Mr Pressley.
"The argument that there is an undersupply in Sydney is not borne by the facts," he said.
"Population growth is the same as it was in 2007 when building commencements were only about 30,000."
3. Sydney's growth cycle has gone on too long
But Mr Pressley warns now would not be a good time to invest because the current growth rate has already gone on longer than the usual 3- to 4-year cycle.
4. Putting all your money in one pot is not a good idea
The fourth reason to not invest in the Sydney property market, as identified by Simon Pressley, is that sinking all your money into just one asset offers no diversification of investment capital or ongoing rental cash flow.
ASX Australian Investor Study 2017 author John Mahoney says it is increasingly important to consider portfolio diversification amid "increasing economic and political uncertainty at home and around the world".
5. Property prices in Sydney will always be expensive
Pressley says that Sydney's property prices "are never going to fall dramatically", so snapping up a bargain is unlikely.
"Property prices in Australia's largest city will always be much more expensive than anywhere else, and any bureaucrat who reckons they have a solution for making it 'affordable' is delusional," said Mr Pressley.
The Opposition criticised the Coalition's plans, saying the package will not address the key issues affecting the housing market, and the scheme will not put first home buyers on a "level playing field with investors".
Mr Pressley says despite the expensive house prices in Sydney, Aussies holding onto the dream of home ownership and expanding their investment portfolio should still give it a go.
"I'm a huge advocate for property ownership so I encourage Sydney residents to be smart about it, think outside the square, and put a few stepping stones in place that will help them get there."
6. There are other, better locations to invest in property
The sixth reason why Mr Pressley says investing in Sydney "makes no sense" is that there are many other locations around Australia that have better future growth prospects, as well as higher yields.
According to Mr Pressley, capital cities such as Hobart and Brisbane are viable investment alternatives, while there are several regional cities offering affordable property and strong economies.
Pressley recommends a few great areas for investing, rather than Sydney:
Cities like Cairns and Townsville offer a tropical lifestyle and median house prices of $400,000 or less.
South East Queensland has a plethora of options and quality digs for less than $500,000.
Hobart has pristine beauty and a median house price of about $375,000.
Inland regions that are held in high regard as "foodie heaven", and boast unemployment rates better than the national average, have quality homes for less than $400,000. These areas include Orange, Armidale, Bendigo, Toowoomba, and Launceston.
Mr Pressley says a lot of his clients don't have enough savings to buy in Sydney but have "more than enough for a deposit" on investment properties in different parts of Australia.
"People are pleasantly surprised to learn that savings of between $50,000 and $80,000 opens up multiple location options with solid growth drivers and nominal annual holding costs."
For now, Mr Pressley says many of their clients are happy renting in Sydney, while they own multiple investment properties in locations throughout Australia.