New research has revealed that some of the biggest issues facing Australian investors in the next 12 months are rising property prices and the cost of living.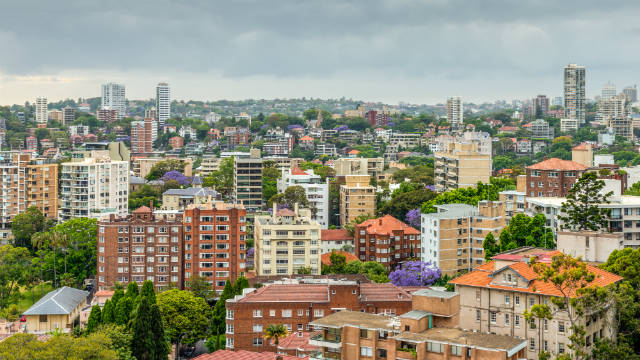 Mortgage Choice's 2017 Investor Survey was completed by over 1,000 Australians who were either planning to purchase their first investment property within the next two years or recently purchased their first investment property.
The data shows that amid constant speculation about Reserve Bank of Australia (RBA) rate rises, home loans and house prices, 25.7% of investors are concerned about rising property prices.
Mortgage Choice CEO John Flavell said this was surprising.
"This would suggest property investors are constantly looking to expand their portfolio of assets and, as such, don't want property to become so expensive that it is out of reach," he said.
Mr Flavell says that while investors may not be able to control the "inevitable rise" in interest rates, with "good strategic planning" investors can ensure they are able to afford their mortgage repayments now and into the future.
He says a good budget is key, but it is also important to have your investor home loan checked every now and then.
"Whether you've had your mortgage for a short time or a while, it is always a good time to have your home loan checked," said Mr Flavell.
While the data from Mortgage Choice's survey shows that some investors are concerned about prices, first-time investors might still be able to find a good deal when hunting for a loan.
1 in 3 investors concerned about the cost of living
The Investor Survey also revealed that the increasing cost of living is a big concern for Australian investors, with 32% of respondents indicating it is their biggest worry looking ahead to the next 12 months.
Mr Flavell says he is not surprised to hear that so many property investors are worried about the cost of living.
"Every day expenses such as gas, electricity, childcare, and transportation continue to rise every year, which is bound to negatively impact the hip pocket of all Australians, including property investors," he said.
"On top of that, wage growth continues to stagnate, with the latest data from the Australian Bureau of Statistics showing wages grew just 1.9% over the 12 months to June 2017."
Other key concerns for investors identified by Mortgage Choice included job security (17.6%), interest rates (15.4%) and a fall in house prices (7.8%).