For those endeavouring to
get ahead on their mortgage
, devise ways to help meet their repayments as a
first-time buyer
, or to simply earn more disposable income, putting the extra bedroom in your home to work as a possible money maker can be an option to consider.
If you're looking at making some money from renting out a room in your house, there are some considerations including insurance and legislation in your state or territory. You may also need to factor in your local council's zoning rules to help you determine whether you're allowed to offer short-term rental accommodation. With this in mind, let's explore five ways you could potentially make money out of your spare room.
One of the better-known ways you can rent a room in your house for extra income is by becoming an Airbnb host. As a host you are essentially offering travellers an alternative to a hotel room stay.
Potential income: Airbnb provides a tool to calculate how much you can expect to earn from renting out your spare room, but it will depend on how many nights you make your room available each month, seasonality and how competitively you wish to price your room in comparison to others in the same area.
Airbnb cost: Referencing the Airbnb website, the host service fee is generally 3% but can be higher depending on location and other factors. You can charge additional fees upfront for things like extra guests or house cleaning to cover some overheads.
Other considerations: As a host, you are responsible for checking guests in and out, cleaning, washing and stocking the room, so you may consider having a co-host or third party manage some of these (particularly if you are time poor). You may also need to liaise with your body corporate or neighbours if you are going to have guests regularly staying in your property.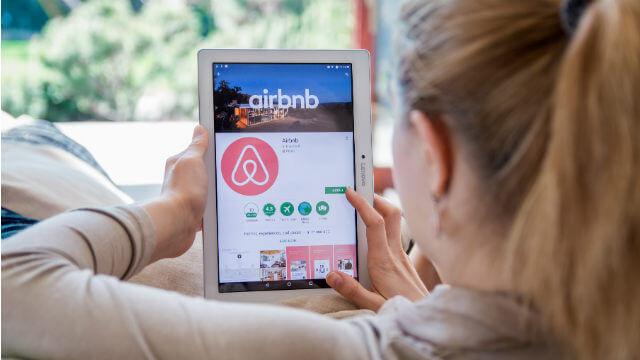 A home for people's belongings
If you would rather not share your place with another person, another possibility to earn a little extra cash is by renting out your room as storage space on sites like Spacer. Basically, you list your space and set a price, and people will hire the space to store their possessions. This can be for whatever timeframe you propose.
Potential income: Spacer provides some rough guides on pricing – a spare bedroom could make about $150-$200 per month and an average shed about $100-$150 per month.
Spacer cost: It is free to list your space on Spacer and you can rent out a range of 'space' from your spare room to your empty driveway or boat mooring. They collect a fee from the renter for each transaction. Payments are made in the first week of every month into your nominated Australian banking account.
Other considerations: You'll need to establish what contents you are willing to store and how long you are happy to have them for. You can also set the rules such as access times for the owner. This does mean you will need to maintain communication to align a suitable time whenever they need to access the room.
Weekday lodgers
If you don't mind sharing your space through the week, you could consider looking for someone who wants a room close to their place of work, but stays elsewhere on weekends. WeekDay Space is a relatively new platform connecting professionals with rooms they can rent Monday to Friday. The arrangement is generally ongoing, so you would typically vet the person as you would a regular flatmate and have an agreement in place as to weekly rent, facilities offered and other general arrangements.
Potential income: Depending on the length of the arrangement you would typically charge anywhere from 60% – 70% of a full-time weekly room rental rate. There is a landlord guide on the site that contains tips on pricing.
WeekDay Space cost: Listing your property on the site starts at $24.95 for a six-week listing, which enables you to connect and communicate with prospective weekday lodgers.
Other considerations: As you are renting to a professional you may wish to provide amenities such as a work desk in the room and clean linen and towels each week. As they will only be in the room during week days, you may want to agree whether you have other guests or friends staying in the room on weekends and what items they can leave in the room or elsewhere within the property from week to week.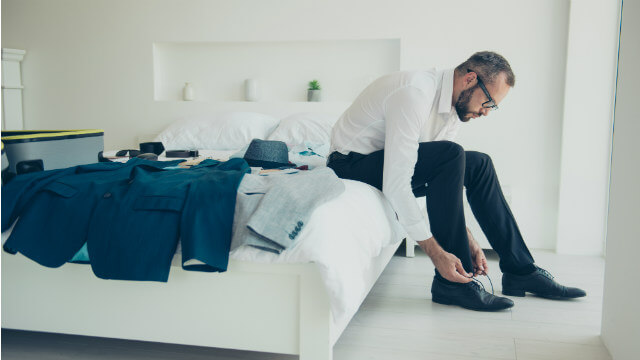 Homestay
Homestay is a cultural exchange between a local individual or family (called a host) and a visiting international student, professional or tourist (guest). As a homestay host, you offer the guest accommodation in your spare room and may choose to offer them a taste of local culture and experiences. Often a homestay guest joins you at mealtimes (if you are sharing meals) and family activities. There are a range of homestay services that match host families with guests such as Homestay.com, Australian Homestay Network and Student Accommodation Services Australia.
Potential income: The stay is for a predetermined length of time (which could be nightly, weekly or monthly) during which the host receives a weekly fee that they determine prior to hosting. Hosts are typically also permitted to charge for extras such as laundry services or cleaning fees, however this must be disclosed within the listing.
Homestay cost: This depends on the service you use. As an example, Homestay.com charges guests a 15% booking fee on top of the host's charge, which does not impact your income. However, the weekly fee a homestay host receives may be expected to cover the provision of meals and other household costs, so this arrangement should be discussed with any prospective guests prior to their arrival.
Other considerations: As you are potentially hosting a student or professional, they may require a place to study and it is important the property is in a safe location (ideally with close access to public transport). For this reason, many homestay platforms require hosts to undergo an appropriate application and approval process. Some guests, particularly students, may like to be more involved in family activities, so this arrangement could suit a person who wants a more hands-on style hosting arrangement.
Full-time flatmate
Renting out your spare room to a full-time flatmate is a scenario you may have considered. Once an option predominantly favoured by university students, more people are choosing to share because of the changing nature of their households and lifestyles. In fact, the largest increase of house sharers in 2016 was in the 60-64 year-old age bracket
Potential income: What you charge on a weekly basis will depend on the agreement between you and your flatmate, but to get a general idea, you could investigate average rent in your area for a full-time rental and the facilities available with the room. The rent you charge may be inclusive or exclusive of bills such as water, electricity, internet and so on.
Full-time flatmate cost: There are many websites that you can list your room on when seeking a full-time flatmate including flatmates.com.au and flatmatefinders.com.au. These range from free services to those where you pay a fee to list for a period.
Other considerations: As you would have someone in your room full-time, often on a longer-term arrangement, you will probably want to consider the type of person you would like to share your home with, the lifestyle they lead and whether it suits your space. Factors such as the type of person you would like to have as your flatmate, their cleanliness, the division of responsibilities, utility bills and facilities and how you will resolve conflicts are important to consider upfront and agree upon.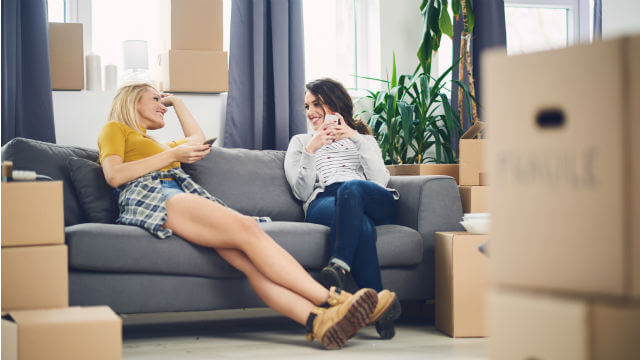 Insurance and other obligations
Don't forget when deriving income from renting a room in your house there are some considerations including insurance and legislation in your area. It could also be a good idea to talk to a qualified finance professional about any tax considerations when renting out your room including declaring the income, any implications for capital gains tax as well as any deductions that you may be able to claim.
About Rani Cohen
Rani Cohen juggles a marketing leadership role in a FinTech by day with co-founding the share economy platform WeekDay Space, and parenting both a human and a fur baby by night. A twenty-year veteran of the corporate world in Australia and the UK, she enjoys writing about strategies to improve life professionally, personally and financially.
Cover image source: ArtWell (Shutterstock)