Thinking about buying a home in Melbourne? We've rounded up some of the local factors to consider and a few things that could be worth keeping in mind when selecting a home loan.
Why buy a home in Melbourne?
Melbourne and Sydney have been hit particularly hard by the recent downturn that has affected parts of the Australian housing market. According to CoreLogic, in 2018 home prices in Melbourne fell by 7%. Facing this uncertain market, those who are looking to buy a home may be a bit hesitant to pick Melbourne as their first choice. Others may see an opportunity to pick up a property that could have cost a good deal more a couple of years ago.
Despite the market decline, the city's population is booming and Melbourne is regularly listed among the world's most liveable cities. According to the Australian Bureau of Statistics ('ABS') the city is currently home to around 5 million Melburnians. The Victorian capital is also Australia's fastest growing city, with about 125,000 people moving to the city during the year to 30 June, 2018. And this population swell isn't slowing down anytime soon according to the ABS, which predicted that by 2050, Melbourne will reach a population of 8.5 million, overtaking Sydney as the nation's largest city.
For those already in Melbourne who are currently renting, high rental costs may mean buying a home is becoming a more appealing prospect. According to the latest Rental Affordability Index report released in November, overall the affordability of renting in Melbourne has declined since 2013/2014. Inner areas such as Collingwood have moved from "moderately unaffordable" to "unaffordable" to the average rental household, while south east areas like Albert Park and Brighton remain "moderately to severely unaffordable", with the report ranking Brighton East as Melbourne's least affordable suburb for renters.
So if you're thinking about buying a property in Melbourne, let's take a look at property costs and some other things to consider when choosing a home loan.
How much does property cost in Melbourne?
According to QBE's Australian Housing Outlook 2018-2021 report, although Melbourne house prices have been declining since the start of 2018 across the metropolitan area, many of the more affordable outer suburbs have maintained their prices since the start of the year, with only minor declines recorded.
Comparing Melbourne to other capital cities, recent CoreLogic data shows how the city's median prices stack up.
| | | |
| --- | --- | --- |
| | Median house price | Median unit price |
| Sydney | $918,130 | $711,501 |
| Melbourne | $751,246 | $541,677 |
| Canberra | $672,332 | $440,813 |
| Brisbane | $542,777 | $383,904 |
| Perth | $471,730 | $370,646 |
| Darwin | $500,970 | $305,989 |
| Adelaide | $469,486 | $329,300 |
| Hobart | $488,622 | $381,819 |
| National | $550,922 | $491,770 |
Source: CoreLogic – calculated across houses and units sold by private treaty over the four-week period ending 31 December 2018.
As with most cities, prices can vary significantly from one Melbourne suburb to the next. For example, based on realestate.com.au suburb data, the median price for a house in Kurunjang in Melbourne's west is $445,000, compared to $3,440,000 for a house in prestigious south-eastern Toorak.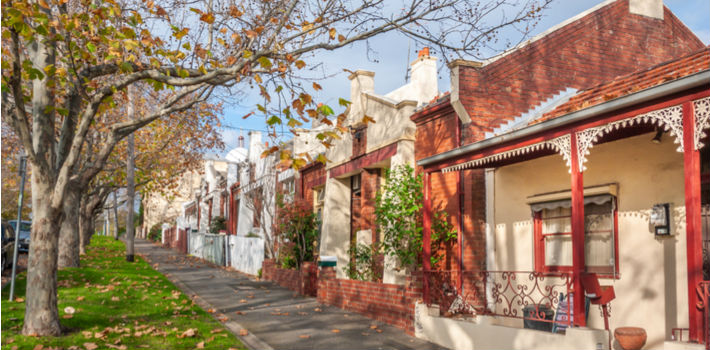 5-Star Rated home loans in Melbourne
The comparison table below features a snapshot of some of the outstanding value variable rate home loans on our database with links to providers' websites, sorted by comparison rate (lowest-highest) and then alphabetically by provider name. Products shown are principal and interest home loans available for a loan amount of $700K for a borrower buying their next home in Victoria with an LVR of 80% of the property value. Before committing to a particular home loan product, check upfront with your lender and read the applicable loan documentation to confirm whether the terms of the loan meet your needs and repayment capacity. *Comparison rate based on loan amount of $150,000. Read the Comparison Rate Warning. Use Canstar's home loan comparison selector to view a wider range of home loan products.
Some more things to consider when choosing a home loan in Melbourne
Maximum loan amount
Some loan providers or individual home loan products place an upper limit on the amount you can borrow ($1 million is an upper limit for some lenders in Canstar's database). And with median prices in some Melbourne suburbs coming in at well over $1 million, this could mean that certain products might not be suitable to people buying in these areas.
Branch access in Melbourne
While this might not be essential for everyone, you may want to consider lenders who have physical branches in Melbourne if you intend to buy there. This can be convenient for some buyers during the home loan application process and throughout their loan term. However, it's worth remembering that some banks without physical banks in Melbourne offer comprehensive online and phone services, while some may also have mobile lenders available who could potentially come to you.
Land transfer (stamp) duty in Melbourne
Melbourne is subject to the land transfer (stamp) duty rules that apply in Victoria, and it may be worth familiarising yourself with these, particularly when it comes to concessions that might be available to certain kinds of buyers and properties.
First Home Owner Grant in Melbourne
Melbourne buyers who are making the first step onto the property ladder might be eligible for the Victorian First Home Owner Grant. Eligibility for these grants can change from time to time. Visit the Victorian Government's website for current details.
Melbourne's auction rules
There may be some state-specific rules to consider before you start bidding on auction properties in Melbourne. For example, according to Consumer Affairs Victoria, state auction laws mean there's no cooling-off period on properties purchased at auction. Additionally, while it's illegal to disrupt an auction, you're allowed to ask the auctioneer a reasonable number of questions during the auction about the property, contract or the auction itself. Home loan pre-approval can also be helpful if you're considering buying at auction.
Flood maps
Parts of Melbourne, for example suburbs adjoining the Yarra such as Richmond and Cremorne, have been prone to flooding in the past. It may be beneficial to check local flood maps so you're aware of any risks, before you commit. Some conveyancers offer a 'flood search' as part of their service to home buyers or as an add-on with a separate fee. Bear in mind that flood risk could have an impact when it comes to getting home and contents insurance for your new home.
A package home loan for higher loan amounts?
If you're looking at some of Melbourne's more expensive suburbs, it could be worth considering a package home loan as an option. These products typically bundle a home loan with other products and may include additional features that a standard home loan won't. While they often come with higher fees than a no-frills alternative, the additional features like offset accounts and potentially discounted interest rates, could save borrowers with higher value loans over the life of the loan. Package home loans aren't necessarily right for every buyer though, so it could be a good idea to weigh up your options before deciding to commit one way or another.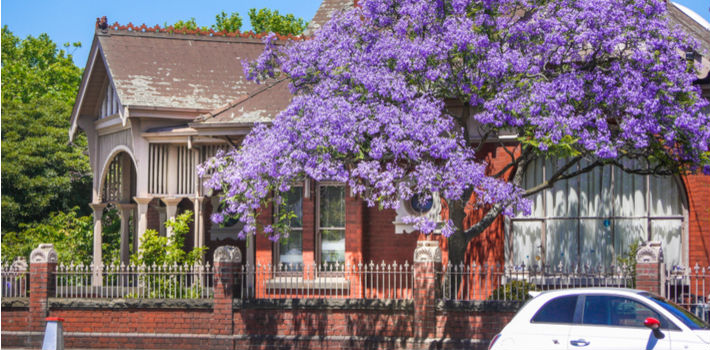 Top suburbs in Melbourne and surrounds for capital growth
If you're buying a property in Melbourne or its surrounds, the potential to sell it in the future at a profit may be a consideration. Here are the top 10 suburbs in the greater Melbourne area for capital growth (the value of the property increasing) over the 12 months to November 2018. But remember, just because a suburb has performed strongly in the past, it doesn't mean it will continue to do so in the future.
Gembrook + 13.6%

Tyabb + 13.2%

Lang Lang + 10.8%

Flinders + 10.5%

Bunyip + 8.7%

Somers + 8.2%

Safety Beach + 7.9%

Warburton + 7.7%

Kurunjang + 7.3%

Rockbank + 6.3%
Potential pros and cons of buying a home in Melbourne
Melbourne is seen by many as the cultural hub of Australia and is known for its many laneways, street art, and bustling café and coffee scene. There's a lot to like about Melbourne – in fact, for seven consecutive years, it was named the world's most livable city by the Economist Intelligence Unit (last year the title was nabbed by Vienna). But what are some of the other factors to think about if you're considering buying a home in Victoria's capital?
Potential pros:
Melbourne's unemployment rate is relatively low in comparison to other states and territories. According to the ABS, the unemployment rate as at January 2019 was 5.3%.

The city is home to the highest-ranked university in Australia, the University of Melbourne, according to the Centre for World University Rankings list. There are also over 1,300 schools in Melbourne.

Melbourne is considered to be Australia's garden city and there is an abundance of green spaces throughout Melbourne, from Royal Park to Fitzroy Gardens.
Potential cons:
Buying a house or unit in Melbourne will cost you – it's the second most expensive city for property in Australia behind Sydney.

Melbourne has a higher cost of living compared to other cities like Brisbane and Adelaide. While not quite as high as Sydney, Melbourne is currently sitting at number 82 in the world on Numbeo's Cost of Living Index.

Melbourne is famous for its unpredictable weather. There's even a saying that you've got to be prepared for four seasons in one day.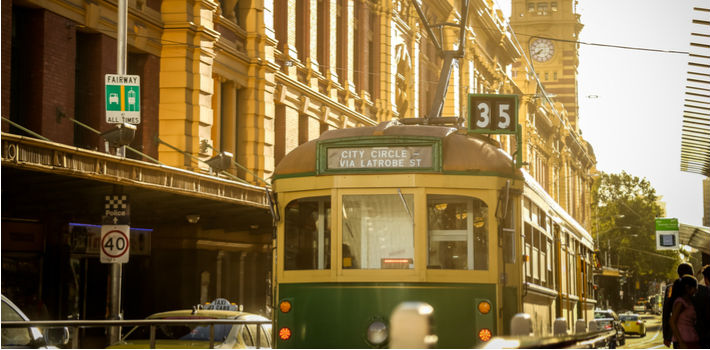 Is Melbourne a good location for property investors?
After coming off a period of huge value gains, median house prices in Melbourne are now falling. According to QBE's housing report, median house prices increased by a whopping 69% from June 2012 to December 2017. Prices have since softened and the report predicts that by June 2019 the median house price will decrease by 8.4% from the December 2017 peak and, while a modest upturn may follow, it's forecasted that the median house price at the end of 2021 will remain lower than the price as at June 2018.
Unit prices have not seen the same strong growth as house prices. According to the report, from June 2012 to December 2017 median unit prices increased by 27% and over the first half of 2018 declined slightly by 1.2%. Like house prices, the report forecasts median unit prices to continue to fall. It is predicted prices will decline by 3% over 2018/2019 and will then stay relatively flat for the following two years.
According to CoreLogic, factors that may help to increase housing demand in Melbourne during the coming year include high population growth (although overall growth is slowing, overseas and interstate migration rates have stayed well above the long-term average), solid labour market conditions and low mortgage rates. While some borrowers may find it difficult to secure finance, CoreLogic noted that 'higher quality borrowers' should be able to obtain finance at very low rates as lenders will compete for their business.
Melbourne – key facts at a glance
Nickname: Europe of Australia
Average summer temperature: 14 – 26°C
Average winter temperature: 7 – 15°C
Local delicacy: For a place as diverse as Melbourne, there's no single type of food that is particularly emblematic of the city. Head to Lygon Street in Carlton for authentic Italian and Victoria Street in Richmond for Vietnamese.
Interesting fact: Melbourne has the highest ratio of cafés and restaurants to people of any city in the world.
Image Source: Gordon Bell (Shutterstock)