A new report from the University of South Australia has revealed that crowdfunding the purchase of property is growing in popularity among most investors.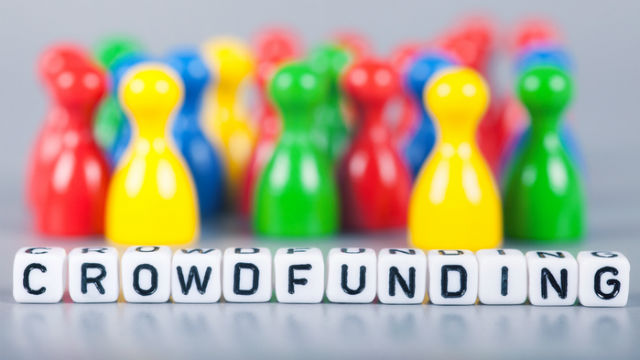 The study, conducted in tandem with property crowdfunding platform DomaCom, explored investor sentiment towards crowdfunding property purchases – something which has seen success over the last decade in the UK and US, but is relatively unheard of in Australia.
The report notes that the investment method "has not been extensively researched, especially not in an Australian context;" however, more than 90% of respondents indicated they had "some idea about property crowdfunding," or were "well informed about it".
What is property crowdfunding?
Property crowdfunding is an investment method in which digital platforms facilitate a large group of people pooling their funds to purchase a property, where the minimum investment amount can be as little as $1,000.
Once the pool is large enough to reach the sale price, regardless of the number of investors, the property is purchased and investors receive dividends and capital growth returns proportionate to their level of investment relative to other involved investors.
Apart from how funding is dealt with, the process more or less mimics a traditional property purchase, forgoing any peer-to-peer lending or debt structure, which makes it a more accessible method than other alternative investments.
What were some common concerns and wants?
When investigating what investors wanted out of a property crowdfunding platform, there were some common themes concerning what they wanted, expected, and were unsure about:
Nearly three-quarters of respondents said that ease of investing would be an important factor in their decision to use the service or not
39% of respondents voiced uncertainty about the tax implications of property crowdfunding
A majority of those surveyed (77.5%) had received prior information from DomaCom in the form of a prospectus, which may go towards explaining why nearly all respondents reported having some idea about property crowdfunding
77% of respondents had a "long-term view" in regards to property crowdfunding, having future ownership expectations along with returns comprised of capital growth and rental returns
Only 1.6% of respondents had a short-term strategy, and only 3% of respondents indicated an investment period of less than two years
A majority of respondents indicated modest expectations when it came to returns (below 11%), but also viewed the investment as low-risk; 75% of respondents viewed the risk of property crowdfunding as "below average or average"
Property crowdfunding not attracting the young crowd yet
A major finding of the study was that despite an otherwise diverse investor-base, only 4% of respondents were younger than 35.
According to University of South Australia lead researcher Braam Lowies, this is contrary to the purpose of the investment method.
Speaking to the ABC, Dr Lowies said "if you speak to the crowdfunding platforms involved [in the study], the goal was to get younger people involved in property investment because of all the difficulties they do have these days to invest in property".
However, the younger 4% reported investing greater sums than their older counterparts, with Dr Lowies saying that in the case of the latter, "higher amounts of their investment portfolio will be in cash and cash equivalents given the later stage of their lives".
How involved are we in property crowdfunding?
The report also investigated any current investments in property crowdfunding by respondents, and found the following:
Despite the notion that property crowdfunding hasn't taken off in Australia yet, 75% of investors had invested $10,000 or less in property crowdfunding, with an average investment of $14,263.
Respondents indicated that on average, 20.78% of their total portfolio was invested in property crowdfunding.
On average, 33% of respondent portfolios were invested in "alternative investment classes," a subsection which includes property crowdfunding.
The current state of property crowdfunding in Australia
Currently opportunities for property crowdfunding tend to be rural-centric, which Dr Lowies says is partially due to DomaCom's high-visibility campaign to purchase Kidman Station last year.
However, he says if property crowdfunding is to progress in Australia, regulation is important to eliminate what he describes as "a bit of a grey area" surrounding the investment method.
"If you buy your crowdfunding share and you want to sell it, there should be a market for you to be able to sell that, because it is a financial instrument," he said.
"There is no secondary marketplace currently to trade your crowdfunding share in. That is the next step."
He predicted that the investment method would soon take off, saying that "the rapid growth of crowdfunding as a concept" and "real estate crowdfunding within that as a concept, and the global growth which it has shown," indicate that it could become a "very strong industry".
"It's a shopping-at-my-desk world that we are moving towards, and why not?" he said.
"Why not have the opportunity to sit at your desk, to view photographs of a property and to shop online?"