COVID-19 has caused the commercial property market to be affected negatively in some sectors and industries, while others are thriving. Steve Palise reveals the winners and losers from coronavirus.
What type of commercial property has been hardest hit by COVID-19?
Commercial property in most capital city CBDs has been hit the hardest. It's no secret that there was panic for the first six months of COVID-19 for most commercial businesses and property owners. CBDs became ghost-towns; retail, fitness and hospitality businesses had forced closures, intermittent closures, or controlled occupancy levels, and office workers began working from home.
Office space in Melbourne and Sydney has been impacted the most. In the Melbourne CBD, for example, office occupancy has dropped by 93% from pre-COVID-19 times.
CBD retail property has fared badly too, as have international hotels.
Even with a slow return to work, offices will likely continue to struggle and, as a knock-on effect due to the reduced occupancy, CBD and international hotels will probably suffer too.
What type of commercial property has done well despite COVID-19?
The industrial sector in some regions performed very well through 2020. With a rise in e-commerce due to COVID-19, this has increased and already tightened the vacancy rate in this sector. New business and expansion to current businesses in the storage and distribution of goods has filled many of the vacant industrial properties in major cities and regional hubs.
Industrial properties are versatile and allow a plethora of business types to occupy their space including service based businesses such as car mechanics, spray painters and fabricators; storage companies, distribution businesses and wholesalers.
According to commercial real estate services company CBRE, industrial vacancy rates tightened in many cities in 2020. In Sydney they were 1.8%, in Brisbane 2.7%, in Melbourne 3.0% and in Perth 2.9%. This is tighter than most residential vacancy rates.
Industrial land values increased by an average 9.9% quarter on quarter for 1.6 hectares lots and 7.7% for 0.25 hectare lots.
CBRE also stated that industrial transaction volumes totalled $2.68 billion over 66 transactions in the third quarter of 2020. This is 40% higher than the volumes recorded in the same period in 2019.
We have seen a move to the regions in the residential property markets and this means there will likely be an increased demand for commercial real estate in the regions too, with increased population growth and intercity migration.
Suburban retail will continue to thrive due to the increased resident proximity which has been escalated by the numerous working from home models many businesses have adopted. Some local shopping precincts have reported more than 100% growth in sales over the COVID-19 period.
From Q1 to Q3 in 2020, 40% of all Australian commercial property transactions were from overseas investors. It is likely overseas buyers will continue to increase their share of purchases, with a focus on purchasing in lifestyle regions such as Australia.
Moving forward is buying commercial property still a good idea?
I believe Brisbane, Adelaide and Canberra will be the best-performing locations due to their strong yields and low vacancy rates, while Sydney and Melbourne office space will be the worst performer.
The Australian government has played an important role in Australia's effective response to COVID-19. With a push for economic recovery, there should be a plethora of new infrastructure projects. This will further increase the demand of the industrial sector combined with increasing e-commerce and distribution.
My predicted top-performers are:
Industrial sector and industrial land
Lifestyle region commercial spaces
Suburban retail and suburban office space
As with all property investing, it is best to look at the best long-term performers.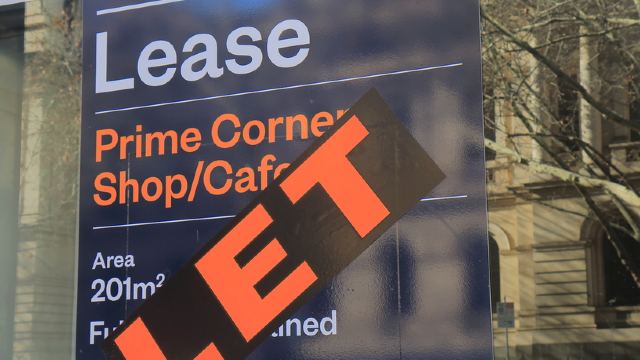 Which industries and types of sectors will continue to perform over the next 20 to 30 years?
Much like residential property, a focus on the fundamentals is required to evaluate the potential long-term performance. Commercial properties that are unlikely to have an oversupply will generally experience demand and growth. Commercial properties that have a significant land component will perform well. And property or land that can be repurposed in the future has potential.
Freestanding buildings, such as industrial and low-medium density retail, will continue to perform with a growing population and strong residential market. With a growing e-commerce sector, and a general lack of ability to be able to build high density warehouse complexes, I also see the industrial sector being a reliable long-term performer in the right regions.
How much money do you need to invest in commercial property?
Commercial properties are so varied that you can buy from any price range. A commercial property could be an entire office building, shopping centre, or industrial complex. You can then break this down to individual properties within these buildings. You can also then look at more regional properties.
For the everyday investor, the starting point could be buying a car space in a CBD for as little as $50,000. Ideally, you will look at the $300,000-plus price range. This will get you into a small industrial warehouse in a capital city such as Brisbane.
In terms of the deposit, even though there are some lenders providing loans with a 20% deposit, most are mitigating risk and require a 30-35% deposit. This can reduce your borrowing capacity. It is worth noting, however, that there are different types of commercial loans that can help investors if they are struggling in terms of borrowing serviceability.
What are the key differences between residential and commercial property that investors should understand?
Commercial property is generally considered higher-risk due to typical periods of vacancy being much longer. The upside, however, is that commercial properties can potentially offer greater returns.
When buying a commercial property, you are unofficially investing in the business that occupies the premise as their tenancy is one of the main factors that dictates the property's price.
Much like residential property, it is necessary to understand the market you are buying into, the industry, the location, the tenancy, and the nature of the business.
Some generalised key differences are outlined in the table below.
Resedential v commercial property
Residential property
Commercial property
Deposit required
10–20%
20–35%
Due diligence
Minimal
Comprehensive
Yields
3–6% gross average
5–8% net average
Leases
6–12 months
12 months – 30 years
Bonds
1 month
1–6 months with bank guarantee
Outgoings
Covered by owner
Covered by tenant
Repairs
Covered by owner
Covered by tenant
Depreciation
Average
Higher
Vacancy
1–2 weeks average
1 month – 2 years average
Cash flow
Neutral to negative
Highly cash flow positive
Loan interest rates
Variable over time
Generally, 0.5–1% higher than residential
Capital growth
Market dependent
Market and rental increase dependent
Property management
Intensive
Low–medium effort
Value adding
Renovations and developments

(subdivision, townhouses, etc.)

More creative methods

(ATMs, advertising space, etc.)
What are the main things to consider if you're looking to buy a commercial property?
Commercial property has a lot of moving parts compared with residential property. The first thing to consider is whether commercial property is right for you. Does it fit your personal investing goals and risk profile? Once you have decided a commercial property may be right for you, the due diligence on individual properties is very extensive. As a starting point, you will need to consider the below:
Industry and Economy: Which commercial sector are you looking to buy in? How is this performing and how will it perform long-term?
Region/Area: Consider the area's overall outlook and growth factors. Is this location the right fit for your type of property you are considering and the industry it is in?
Building: What is the condition of the building, is this type of building in demand?
Tenant business success longevity competition: Analyse the business in terms of its short and long-term success, what is the longevity of the business type and what is the competition like in the area?
Lease: What are the lease terms, how long is left on the lease, are there rental increases, what are the options for extension, who pays the outgoings?
Vacancy periods: What is the vacancy period for a similar type of property in this region?
Versatility: Can the property be repositioned into another commercial property type? For instance, can a retail store be converted into an office space? Having options to mitigate future vacancy can assist with reducing risk.
Commercial property can potentially offer cashflow returns that are unparalleled to residential, however you need to ensure you know exactly what you are doing as incorrect purchases can be unforgiving.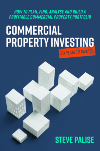 Cover image source: hans engbers (Shutterstock)
---
About Steve Palise
Steve Palise is head commercial buyers agent at Suburbanite, property strategist and analyst. He is also the author of Commercial Property Investing Explained Simply (Major Street Publishing).