The Commonwealth Bank will automatically lower customers' home loan repayments to the minimum amount required from 1 May, and customers will have to manually opt out if they wish to keep their repayments the same. Some other major banks have taken a similar approach.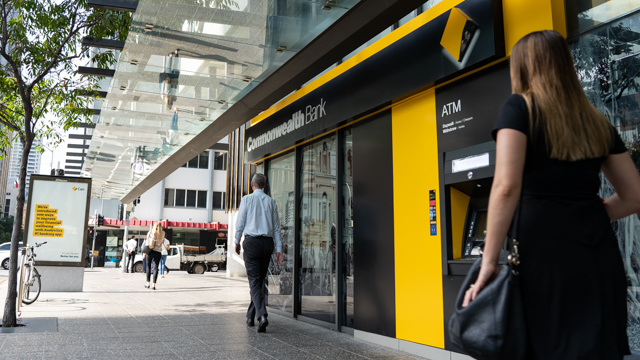 Following the Reserve Bank of Australia's emergency cash rate call on 19 March, the Commonwealth Bank (CBA) announced it would automatically reduce all direct debit repayment amounts to the minimum amount required for its home loan customers paying principal and interest on variable owner-occupier or investment home loans.
The major bank has now emailed these customers notifying them of this change that would occur between 1 to 5 May. The notice stated that if customers would like to instead continue paying above the minimum repayment amount, they would need to notify the bank of this via the NetBank or CommBank apps from 6 May.
A CBA spokesperson told Canstar the move was designed to provide access to additional cash for customers should they need it and is part of a broader support package for customers impacted by the coronavirus outbreak.
"On average, it will release up to $400 per month for customers," the spokesperson said.
While the measure may come as welcome news to some households with reduced incomes, others have criticised the decision to automatically enforce repayment reductions without consulting customers who may wish to take advantage of the historically low interest rates available to pay off as much of their mortgage as possible.
"We are trying to smash our mortgage now my wife is back from having the kids, not happy about this or the way they have gone about doing it," said one customer in an online forum.
Other customers took to Twitter to criticise the change, with one saying it would take her longer to pay off the mortgage and she would end up paying more interest over the life of the loan under these changes.
Not happy @CommBank. If I wanted to reduce repayments I'd do it myself. I shouldn't have to undo your actions. This will disadvantage me (& other customers) in two ways: It will take me longer to pay off my loan & I will end up paying more interest. Come clean on your motives 😠 pic.twitter.com/FcpDfQqgzL

— Rebecca C (@Bec_BZool) April 14, 2020
In fact, Canstar's research analysts found that while paying only the minimum repayment from 1 May onwards could add $200 to a borrower's cash flow each month, such a change could also potentially cost around $40,500 in total interest paid and end up lengthening a loan by nearly five years. (These calculations were based on the current average variable interest rate on our database for owner-occupier borrowers paying principal and interest on a $400,000, 30-year home loan taken out at the start of 2019, with repayments unchanged until now.)
Canstar finance expert Steve Mickenbecker said it could be that the Treasurer would like to see more money in consumers' hands to encourage spending in response to recent bank interest rate moves, but from a borrower's standpoint, that might not be the best option.
"When consumers get an interest rate reduction, they are generally better off putting that reduction into cutting the loan back faster, rather than reducing their repayments," Mr Mickenbecker said.
In the current environment this may not be an option for every homeowner, he said.
"We've got low interest rates and talk of a recession, so getting ahead on your loan could be a good strategy if you have the means to do so."
Prior to introducing the forthcoming automatic repayment reductions at CBA, some of its customers had already started lowering their mortgage repayments. A spokesperson for the bank told Canstar they had seen double the number of borrowers reduce their repayments to the minimum in the last two weeks of March, compared to the prior two weeks.
---
The comparison tables below display some of the fixed rate home loan products on Canstar's database with links to lenders' websites, for refinancing owner-occupiers in NSW making principal and interest repayments on a loan of $350,000 with an 80% LVR. Choose between the 1-year fixed, 3-year fixed and 5-year fixed tabs to view results most relevant to you. The results are sorted by 'current rate' (lowest to highest). Before committing to a particular home loan product, check upfront with your lender and read the applicable loan documentation to confirm whether the terms of the loan meet your needs and repayment capacity. Use Canstar's home loan selector to view a wider range of home loan products.
Lowest interest rates for 1-year fixed home loans
*Comparison rate based on loan amount of $150,000. Read the Comparison Rate Warning.
Lowest interest rates for 3-year fixed home loans
*Comparison rate based on loan amount of $150,000. Read the Comparison Rate Warning.
Lowest interest rates for 5-year fixed home loans
*Comparison rate based on loan amount of $150,000. Read the Comparison Rate Warning.
---
Are ANZ, NAB and Westpac automatically reducing mortgage repayments to the minimum as well?
Canstar reached out to CBA's main rivals – fellow big four banks ANZ, National Australia Bank (NAB) and Westpac – to see if similar measures would be introduced for their home loan customers.
ANZ
An ANZ spokesperson told Canstar it would not be automatically reducing repayments to the minimum, but customers could apply to do so if they wished.
The bank's CEO, Shayne Elliott, spoke on the matter at a federal parliamentary inquiry in November, where he said it was ANZ's obligation to make the option available to customers, but that it was up to customers to decide.
"I find it hard to imagine that I could ever push an argument that it's in my customers' interest to have debt for longer," Mr Elliott told the House of Representatives Standing Committee on Economics.
NAB
NAB is not automatically reducing home loan repayments for its customers who have chosen to pay more than the minimum amount, a spokesperson told Canstar.
NAB will, however, reduce repayments made via direct debit when interest rates fall, but only if the customer opted to pay the minimum when they set up direct debit and is still paying the minimum amount. This is to ensure the time taken to pay off the loan remains the same unless customers decide otherwise, a NAB statement advised.
NAB says customers can opt to reduce their direct debit repayments and make changes to their repayments via the NAB app or by contacting the bank.
Westpac
Westpac customers who pay principal and interest on their home loan automatically have their repayments adjusted when interest rates change, but have the choice to opt in to the repayment option of their choice when taking out a loan, the bank said in a statement provided to Canstar.
In response to customer feedback, the statement noted, the bank moved last month from an annual interest review to a process where it automatically updates and notifies customers of their mortgage repayments when a new interest rate takes effect. It also said customers could contact the bank "at any time" to change their repayment details.
Follow Canstar on Facebook and Twitter for regular financial updates.
As with all our content, Canstar's Coronavirus coverage will always be free for our readers.