As a Gen Y 'kid', I regularly hear friends and family of my generation talking about how they don't intend to buy property, with the prices being a stretch for the budget and competition for bidding being rife. Mind, we are discussing this while eating our $18 brunch plus double-shot almond-milk iced latte.
Yet the sentiment remains and is shared by many – a recent survey by ME Bank showed 77% of first home buyers were worried about housing being too expensive and that it was 'increasingly out of reach'.
But it isn't all doom and gloom. I have a number of other financially savvy gen Y friends and family who own their home, and some who have investment properties. But how do they do it in a day and age where savings interest rates are historically low and wage growth has slowed to a near halt?
I recently spoke with Melanie Evans, Head of Retail at ING, who saved for and purchased a workers' cottage in inner-city Sydney when she was in her late twenties and has turned it into an income-providing asset, despite now having a second mortgage with her husband and two children to care for.
Getting into the market
Mel was in her late twenties when she forayed into the property market. She admits she was lucky she could remain living with her parents to save her deposit and take her time to find the right property. She enjoyed her early twenties, including travelling, socialising and studying, and without any major financial commitments she was able to stick to her savings plan.
Like many other young professionals, Mel found the appeal of inner-city living too great to consider moving elsewhere, so location played a vital part in her hunt.
"I looked for between 12-18 months for my ideal property within three or four hot spots in Sydney's inner suburbs," Mel said.
"I wanted to buy a house with some outdoor space, not an apartment, and wanted to be close to work, cafés, parks and shops.
"I never had a mortgage before, so that was daunting. I wanted to make sure I didn't rush into anything and I wanted to maintain my lifestyle, so I took my time to do my research and get ahead with my savings."
We've heard stories of auctions settling for amounts exceeding $100K over the expected price and Mel experienced her own disappointment at auctions. However, eventually she found her 'perfect' property – a workers' cottage in an area she wanted to live in.
Keeping it sensible
Mel's plan was to live in the property she purchased, however she decided she would be much more financially secure if she used it as an investment property while she paid off the loan when the balance was at its highest. And so she brought in tenants for five years, in which time she paid her mortgage ahead of schedule to create a buffer.
A recent survey by ING found many first home owners have a similar strategy, with 82% paying down more than what's required most years and 45% expecting to pay off their mortgage at least five years prematurely. However, if you are considering this strategy, it's important to first check with your lender or read your loan documentation to confirm whether early repayments are allowed, and whether any additional fees may apply.
With the buffer securely in place, Mel finally moved into her home.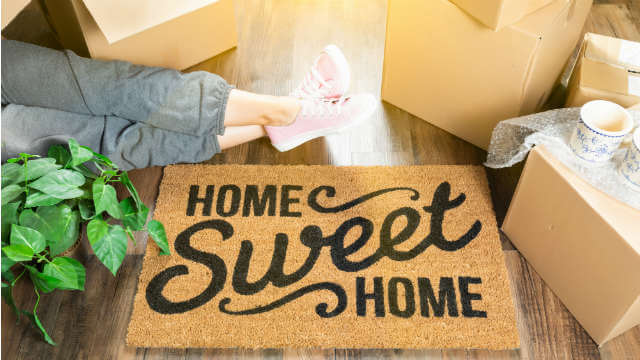 Maintaining a long-term investment
As time moved on, Mel met her husband and together they moved to a new family home, also within Sydney's inner city. Because she was ahead in her repayments, Mel was comfortable to hold onto her first home and use it as an investment property.
"If you have an appreciating asset and you don't need to sell it, it could be a good idea to hold onto it.
"I had worked hard to get ahead in my mortgage and set it up as a manageable investment so I was lucky enough to be in a position to keep it, and it helped with my borrowing power."
In fact, the investment paid off for Mel when she was on parental leave for longer than her paid leave covered. The income from the property helped her manage without her income.
Looking forward, Mel believes there will continue to be a strong market for rentals within the area her property is located and that her property will continue to appreciate in value. While retirement is "still a long way off", she is confident her family will be financially secure when the time comes to hang up the boots (or the office-worker's equivalent…set up the auto-forward?).
"There are cycles in all markets – things may go up or down, so having a diversified investment portfolio for retirement can ensure I not only get a good investment income but also reduce my anxiety compared to if I put all my eggs in the same basket."
Mel's tips for first home buyers
Look at your own situation and consider your options, weighing up what is most important to you. I knew I wanted to get a property that supported my ideal lifestyle of inner-city living, so that meant compromising on the size of the house. Get to know the difference between your must-haves and nice-to-haves.
Always lean on the advice of people around you. Even as someone working in finance, I always get professional financial advice to get an independent opinion on whether I am achieving my objectives. I am still quite emotionally attached to my first property, as it was my first major financial investment. This might lead to irrational decisions down the track, so this external advice is invaluable to me.
It helps to keep your savings separate to your everyday transaction account. When budgeting to save for my first home, I knew I wanted to maintain some parts of my lifestyle, so I made sure I allocated a budget for socialising and holidays. To help me keep disciplined, I split my salary into a savings account and sent my everyday expense budget to my transaction account.
Life changes – I now have a family to consider, which wasn't the case when I was a first home buyer. As your life changes it's important to revisit your investments and pay attention to superannuation to check if you are on track to live comfortably in retirement.
When getting into investments, look at their impact in the long term. I am confident I invested in an area that has appreciated in value and purchasing this property earlier in life has given me a level of financial security, which is important to me.
About Melanie Evans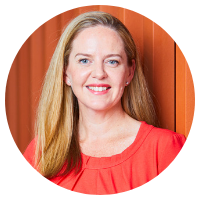 Mel is the head of Retail Banking at ING Australia and holds a Masters in Professional Accounting and a Masters in Commerce. She is a mother of two and volunteers her time as an independent director of Surf Life Saving Australia.
Cover image source: Maurizio De Mattei (Shutterstock)