Australian fintech startup
Moneycatcha
has partnered with HSBC Australia to trial its two proprietary blockchain platforms.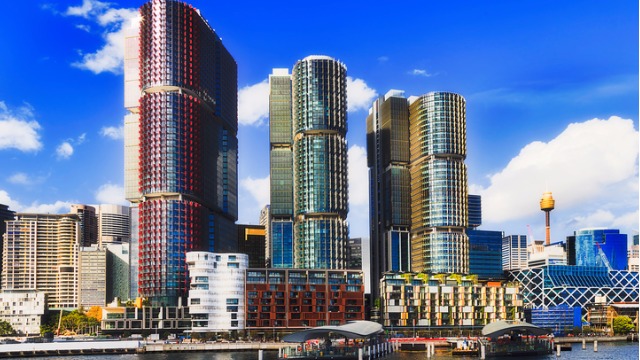 Moneycatcha's two products are Homechain, a home loan processing platform and Regchain, a regulatory compliance tool for financial institutions.
Both platforms utilise the encrypted security of blockchain technology in a bid to greatly speed up home loan approval and risk monitoring.
Moneycatcha Founder and CEO Ruth Hatherley said the partnership with HSBC Australia will involve a pilot program focusing on Homechain's and Regchain's capability to provide trusted data during the home loan origination process, which can then be analysed and used for regulatory reporting.
"Because our platforms touch major processes and spread across several divisions of an FI [Financial Institution], we encourage banks to engage with us initially on a limited-scope, light-touch pilot," Ms Hatherley said.
"We prove the capabilities of the system and the business case to change the way they do things.
"After this, we move into phase 2 where we widen the scope and start talking about how things could work in a full production environment."
The use of blockchain makes data immutable, allowing banks, regulators and information providers to all use the same source of 'true' information at the same time.
How does blockchain keep data secure?
Blockchain is an encryption protocol for storing information so that it cannot be modified. A piece of information (such as an account number) can be securely encrypted in a 'block', which generates both a timestamp and a unique code called a 'hash' when it is created. If the information in the block – or in the previous block on the 'chain' – is changed, the hash code also changes, and renders the block invalid. This means that blockchain can't be modified without losing access, making it perfect for securing all kinds of important information.
Homechain uses blockchain to create a fully automated 14-step process for approving home loans, covering everything from application to settlement.
It is expected to reduce loan processing times to just five days, compared to an industry average of 42 days – all with increased security and reduced error rates.
Moneycatcha claims Homechain is the world's first end-to-end blockchain solution for the home loan origination market.
The platform is also fully integrated with PEXA (Property Exchange Australia), an online property exchange network that allows financial settlements and registration documents for real estate to be completed electronically.
Regchain uses the same technology to provide real-time risk monitoring of home loan portfolios and individual loans, making compliance and risk management much easier.
The tool can analyse loan data in real time, reporting changes in risk and sharing data to and from regulators such as APRA and ASIC.
Blockchain rollout will be gradual but inevitable: CEO
The announcement of Moneycatcha's partership with HSBC comes at a time when many major banks are beefing up their fintech capabilities in preparation for the future.
Sectors such as money transfers, investments and insurance are already investing in new web-based technology.
According to Moneycatcha Founder Ruth Hatherley, blockchain technology will soon become a fundamental tool with which financial institutions make decisions.
"I believe that private, permission-based blockchain technology will form part of the underlying systems architecture of the financial services industry in the next 5-10 years," Ms Hatherley said.
"Imagine a world where everyone in the finance ecosystem shared and could view the same data set and that data was provided directly from trusted sources of truth points, providing instant credit decisioning and access to money."
"This would encourage transparency and collaboration between banks, regulators and customers; that's a future I'd love to help create with our platforms!"