Hunter United Savings Accounts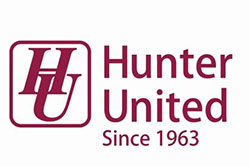 Hunter United provides savings accounts and a range of other personal banking products such as home loans, personal loans and transaction accounts.
What savings accounts does Hunter United offer?
At the time of writing, Hunter United offers the following savings accounts:
e-ZYNET Direct

– pays a tiered interest rate based on your account balance. Funds are available to be accessed at call.

XLR8

– account holders must deposit at least $50 and make no withdrawals during the month to earn interest.
You can view the current interest rates on some of Hunter United's savings accounts in Canstar's comparison tables.
Do Hunter United savings accounts require a linked transaction account?
Hunter United says you must hold a transaction account under the same membership to open an e-ZYNET Direct account. It does not state if you need a linked transaction account to open its XLR8 savings account.
If you are looking to compare transaction accounts, you can use Canstar's comparison tables to potentially find one that suits your requirements.
Does Hunter United charge fees on its savings accounts?
Savings accounts can come with several fees, such as monthly account-keeping fees, transaction fees, withdrawal fees and more. At the time of writing, Hunter United's savings accounts have a $5 monthly fee. Hunter United says this will be waived if you hold a current loan product with it. Read Hunter United's Fees and Charges document for more information.
What does Hunter United offer in terms of mobile banking for savings accounts?
Hunter United does not offer a separate mobile app however, you can access its online banking features on your phone. Some of the features offered include:
Loan calculators

Online applications

Ability to locate branches and ATMs
How do I apply for a Hunter United savings account?
Before applying for a Hunter United savings account, consider comparing it against other savings accounts on the market to ensure it's the right one for you.
If you choose to open a Hunter United savings account, you can do so online or over the phone.
About Hunter United
Hunter United is based in Newcastle but says it serves customers from all over Australia. Hunter United is a mutual bank meaning it is owned by customers, not shareholders. Hunted United says it encourages its customers to go green, and offers customers exclusive discounts on solar providers and home loan discounts if your home already has sustainable features.