Up Bank Savings Accounts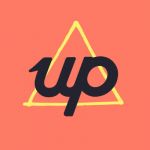 Up is an Australian neobank which provides transaction and savings accounts for mobile users.
What savings accounts does Up Bank offer?
At the time of writing, Up offers the following savings accounts:
Up Bank Everyday account
An Up Everyday account can be opened by individuals over 16 years of age and requires a minimum amount of $1 to establish. This transaction account does not earn interest and can be linked to a debit Mastercard.
Up Bank Saver account
An Up Saver account earns stepped interest which is calculated daily and paid into the account monthly. Money can be transferred between Up Saver and Up Everyday accounts an unlimited number of times at no extra charge.
Read Up's full product disclosure statement (PDS) for terms and conditions.
Canstar does not currently compare Up savings accounts; however, you can view the current interest rates of other savings accounts by using Canstar's comparison tables.
Do Up Bank savings accounts require a linked transaction account?
Up does not state whether its savings accounts require linked transaction accounts. Contact Up for details.
If you're looking to compare transaction accounts, you can use Canstar's comparison tables to potentially find one that suits your requirements.
Does Up Bank charge fees on its savings accounts?
Savings accounts can come with several fees, such as monthly account-keeping fees, transaction fees, withdrawal fees and more. At the time of writing, Up charges no everyday transaction fees on Everyday and Saver accounts. This includes no direct debit, retail purchase, BPAY or EFTPOS transaction fees. It also does not charge for ATM withdrawals, balance enquiries or transfers in Australia or internationally.
Up does, however, have some applicable charges, such as for emergency card replacements, retrieval requests for a sales voucher, audit requests and BPAY transaction tracing requests, pay anyone trace fees (including Osko), international inward telegraphic transfers (for payments in a foreign currency for SWIFT transfers into your account) and domestic telegraphic transfers. Contact Up for more information on fees and charges.
What does Up offer in terms of mobile banking for savings accounts?
Up offers mobile banking for its savings products with its app available in both the App Store and Google Play. Notable features of the Up mobile banking app include:
Automatic categorisation of each transaction to track spending habits
Reminders for upcoming recurring payments
Notification of your account balance after each transaction
Instant payments to and from Up accounts and scheduling automatic transfers
Setting custom goal amounts for each Saver account
A 'Round Up' feature that rounds transactions to the nearest dollar, and sends the remainder to a Saver account
Built-in PayID and standard BSB and account number usability
How do I apply for an Up savings account?
Before applying for a Up savings account, consider comparing it against other savings accounts on the market to ensure it is the right one for you. Canstar does not currently compare Up savings accounts; however, you can view the current interest rates of other savings accounts by using Canstar's comparison tables.
If you choose to join Up, you can open an account with the Up mobile app. To be eligible for the Up Everyday and Saver accounts you must:
Be at least 16 years old and a resident of Australia
Have a minimum of $1 to open an account
Have the Up mobile app
About Up
Up is an Australian neobank founded in 2018 as a collaboration between software development company Ferocia and Bendigo and Adelaide Bank. It is currently based in the Citadel, a heritage listed building in South Melbourne. Deposits are protected by the Financial Claims Scheme (FCS), up to $250,000 per person. According to the Up website, the company uses the latest security technology, including smartphone biometrics and advanced cryptography.
This article was reviewed by our Sub Editor Jacqueline Belesky before it was updated, as part of our fact-checking process.