Geelong Bank Savings Accounts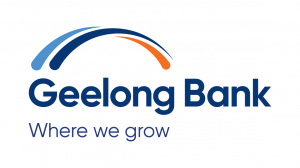 Geelong Bank is a provider of savings accounts, home loans, personal loans, everyday banking, and general insurance.
What savings accounts does Geelong Bank offer?
Geelong Bank currently offers five savings account products:
Online Saver Account – earn interest with an account that provides 24/7 access to your funds via phone and internet banking.
iSaver Account – an online and telephone banking-only account that offers a bonus rate for those who meet certain criteria.
Senior Savers Account – available to members who are aged 55+, holders of a Seniors Card, or recipients of an eligible pension. Provides access facilities including direct credit of Centrelink payments, ATM/EFTPOS, Bank@Post, internet and phone banking, BPAY, and direct debit functionality. Pays interest quarterly.
Achieve Savers Account – for those saving towards a goal such as a holiday, first home deposit, or car. Access to funds is limited to internet and phone banking, and over the counter in-branch.
Early Bird Christmas Club Account – an account for those saving for Christmas. Funds are only available from 1 November to 31 January.
Superfund Maximiser Account – an at call savings account for DIY and self-managed super funds .
You can view the current interest rates on some of Geelong Bank's savings accounts in Canstar's comparison tables.
Do Geelong Bank savings accounts require a linked transaction account?
You will need to have a Geelong Bank at call transaction account in order to open either an Online Saver, iSaver, or Early Bird Christmas Club account. You will need to be a registered internet banking user in order to open either a Senior Savers or Achieve Savers account.
Does Geelong Bank charge fees on its savings accounts?
Savings accounts can come with several fees, such as monthly account-keeping fees, transaction fees, withdrawal fees and more. At the time of writing, Geelong Bank does not charge any annual or monthly fees on its savings accounts, however you may incur a charge if you make more than one withdrawal from your Achieve Savers Account per month, and more than one withdrawal from your Early Bird Christmas Club Account outside of the defined access period.
What does Geelong Bank offer in terms of mobile banking for savings accounts?
Geelong Bank's Banking for U app offers both online and mobile banking for its savings and transaction customers, and is available in both the Apple and Google stores. Features of Geelong Bank's mobile app include:
Ability to pay bills with BPAY

View recent transaction history

Get notifications whenever funds hit your account

Transfer funds both internally and externally
How do I apply for a Geelong Bank savings account?
Before applying for a Geelong Bank savings account, consider comparing it against other savings accounts on the market to ensure it is the right one for you.
You can then apply for a Geelong Bank savings account online, provided you have the correct documentation.
To apply for a Geelong Bank savings account, you may need to be:
Over 18 years old and a resident of Australia

Have a valid email and Australian residential address

Provide a Tax File Number (TFN)
Once your account is opened, Geelong Bank may require you to transfer in a minimum amount before your account can be activated – several of their savings accounts have a minimum amount of $1.
About Geelong Bank
Geelong Bank (previously known as FCCS Credit Union) was established in 1974 by a group of Ford Motor employees in Geelong to provide financial services to Geelong Ford employees only. It's a member of the Customer Owned Banking Association (COBA), the national body for customer-owned banking institutions in Australia. It's also a credit union that is mutually owned by its members. Anyone from the general public can join as a member of Geelong Bank by purchasing a share valued at $10, which it says is fully refundable should you close your membership with the Credit Union.