Volt Bank Savings Accounts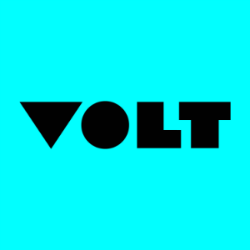 Volt Bank is an Australian neobank. It currently provides savings accounts and says it will provide transaction accounts in the future.
What savings accounts does Volt Bank offer?
Volt offers one savings account called Volt Save, which offers an ongoing base interest rate. Volt says the account has "no catches or conditions" because this rate isn't subject to a promotional period and customers do not need to meet certain conditions (like depositing a minimum amount each month) to receive this rate.
However, anyone considering a Volt savings account would need to consider how the interest rate on offer stacks up against other providers, some of which may offer higher returns but with conditions attached.
You can view the current interest rate on Volt Save in Canstar's comparison tables.
What features are available with Volt Bank savings accounts?
As Volt Bank is a neobank, there are no branches to visit if you have an issue with your account. There is a daily transfer limit of $20,000 for the Volt Save account, and Volt's customer care team can process manual transfers if needed in special circumstances. 'Pay Anyone' can be used if the company or organisation that is billing allows it.
As Volt Save has recently launched, some features are still in development or not yet available. Overseas money transfers are not yet possible, for example. Various payment methods (e.g. BPay, PayID, Osko etc) along with payment facilities (e.g. Apple Pay, Google Pay, Garmin Pay etc) are anticipated to be ready in coming months.
Do Volt Bank savings accounts require a linked transaction account?
Volt does not currently offer transaction accounts but it says it is looking to launch transaction accounts and debit cards in the future.
If you're looking to compare transaction accounts, you can use Canstar's comparison tables to potentially find one that suits your requirements.
Does Volt Bank charge fees on its savings accounts?
Savings accounts can come with several fees, such as monthly account-keeping fees, transaction fees, withdrawal fees and more. At the time of writing, Volt says it charges no fees for using Volt Save. Read the Volt Save terms and conditions for more information.
What does Volt Bank offer in terms of mobile banking for savings accounts?
Volt is a 100% digital bank. Customers can open a Volt Save by registering in the Volt app. Once an account has been opened, the Volt app can be used to make deposits and withdrawals, view transactions, and create savings challenges. The app also has a Live Chat feature where customers can get support. The Volt app is available on the App Store and on Google Play.
How do I apply for a Volt Bank savings account?
Before applying for a Volt savings account, consider comparing it against other saving accounts on the market to ensure it's the right one for you.
If you choose to apply for a Volt savings account, you can register for an account through the Volt app or Volt website.
To open a savings account, Volt says you must be at least 18 years old, be an Australian resident for tax purposes and be an individual. Volt says that joint accounts are not available at the moment, nor accounts for businesses, trusts and companies.
Volt says you do not need to have a minimum balance amount to open or maintain a Volt savings account; however, you cannot have more than $245,000 in your Volt account.
About Volt Bank
Volt Bank is an Australian neobank, headquartered in Sydney. As a neobank, Volt Bank is 100% digital and has no physical branches.
Volt was established in 2017 and received a full banking licence in January 2019. It then launched Volt Save in December 2019. Volt Bank is authorised to provide banking services and is regulated by the Australian Prudential Regulation Authority. Like all Australian banks, deposits made into Volt's savings account, Volt Save, are guaranteed up to $250,000 per customer under the Australian Government's Financial Claims Scheme.
Who owns Volt Bank?
Volt Bank says it is an independent company and has been supported by over 250 investors so far. For example, in 2019 Volt Bank received an $8.5 million investment from Collection House, an Australasian company that provides services such as receivables management and debt collection.