Imagine being able to painlessly switch to another bank account, knowing that all your direct debits will instantaneously redirect.
Imagine a bank that tracks your individual savings goals, gives you a nudge if you're veering off course, and even offers suggestions on where you could cut back on your spending to get there.
These are just some of the ways a new breed of fintechs, called neobanks, are promising to change the way Australians bank.
What are neobanks?
Neobanks are 100% digital. They have neither physical offices, nor thousands of staff, nor the arguably cumbersome legacy systems that some incumbent banks have.
It's these attributes that neobanks say will allow them to offer lower home loan interest rates, competitive savings account rates, charge no transaction fees and provide cutting-edge technology.
However, they are competing against established banks that have scale and are improving their own banking apps, as well as digital banks such UBank, owned by National Australia Bank, which are already offering innovative ways for people to track their spending and to use virtual assistants to help them with their banking and home loan queries.
The other defining feature of a neobank is that they have no ties to any traditional banks and they don't resell any incumbents' products, but instead develop their own products and digital banking solutions.
"We are not going to be just like any other bank and give you a savings and transaction account and say 'good luck,'" Volt Bank Co-Founder and Chief Executive Steve Weston told Canstar.
"People want more help managing their finances – they want a bank that understands what they're trying to achieve in life and then bring the full range of tools, support, products and education to help them achieve these outcomes."
In January 2019, Australian start-up Volt became the first neobank to be granted a full banking licence Down Under.
Hot on its heels is another local neobank, Xinja.
Xinja currently has a restricted banking licence and is expected to receive an "unrestricted" deposit-taking institution licence from the banking regulator by the middle of the year.
Neobanks are eying a share of AUS banking industry profits of $30bn pa. Volt has now been granted an unrestricted license. The big question @voltbank – how do you overcome customer inertia? But, this promises to be interesting. https://t.co/kUbXu3lwdq

— Sushankar Daspal (@sushankar) January 31, 2019
Neobanks are already growing customer bases overseas
While a relatively new concept in Australia, neobanks have been growing in popularity in recent years in countries like the UK.
In fact, UK neobank Revolut, which managed to attract three million customers over three years, is planning to launch in Australia by March, while Chinese digital bank WeBank is reportedly planning to expand Down Under.
Xinja Founder and Chief Executive Eric Wilson says Volt and Xinja are the only two true neobanks in Australia at the moment, while some other "shiny" digital banks were owned by a financial institution already in the market.
"A lot of the others spoken about in the media are digital distribution strategies for existing ADIs, meaning they are owned by banks that have been around for 30-plus years," Mr Wilson told Canstar.
"We are keen to have more genuine neobanks in the market because we feel it is important for healthy competition."
He said more neobanks would lead to more Aussies accepting the new entrants.
"We saw this happen in the UK. There were one or two at first and then within about two or three years there were about six neobanks in the market," Mr Wilson said.
"Once you get that critical mass, every neobank's customer numbers rise because people are no longer going 'what's a neobank?'"
He said as the number of neobanks grew in the UK, it was found they didn't take customers off each other, but instead took more customers away from the incumbents.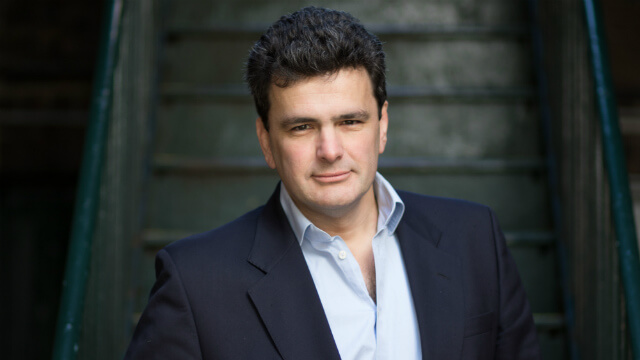 So, what are Australia's neobanks planning to offer?
Volt
Volt has what it calls "a testing community" of customers who are using its digital bank and giving feedback on how effective it is and what else they want it to do.
While it has a full banking licence, Volt's commercial release is not expected until around April, starting with the roll out of savings accounts and then transaction accounts.
The bank plans to begin offering term deposits, personal loans and home loans by the end of the year and will look to move into small business banking in 2020.
Mr Weston, a former head of mortgages at Barclays in the UK, said Volt will be providing some innovative ways to help customers learn how to be disciplined savers, because this is what they wanted from their banks.
He said the Volt app would also allow customers to look at whether they are getting the best deal when it comes interest rates and regular bills, such as gas, electricity and car insurance.
Volt was looking at customers' "pain points" and developing solutions, he added.
"Most people will have accounts, credit cards and loans with different providers and it can be painful to go through all the different apps to see balances and transactions," he said.
"We are going to take this pain away by allowing people to see all their balances and transaction histories through the Volt Banking app."
Volt's research has found many customers don't swap bank accounts, even if they could get a better interest rate, because it was time consuming to have to cancel and reset direct debits and bill payments.
Mr Weston said Volt will give customers the ability to instantly transfer all their bill payments to another account.
He indicated another key feature of the Volt app will be the ability for customers to not only track their spending, but to also direct how much of their salary they want tucked away in a savings account and how much they want in their everyday transaction account to help control their spending.
Xinja
Meanwhile, Xinja is working on similar functionalities and, like Volt, it is promising to provide faster home application and approval processes than the current market, while complying with responsible lending guidelines.
"The technology we are bringing to the market is revolutionary," Xinja's CEO Eric Wilson said.
"We are not looking at a three-week home loan approval process, we are looking at a 10 to 15-minute unconditional approval process all done through your mobile phone."
He said the banking royal commission highlighted inappropriate lending and he believed Xinja's automated approval process would remove the risk of human error and lead to more appropriate and ethical lending.
"We are looking to see what comes out of the royal commission and if there are specific recommendations around mortgages and brokers and once that is done, we will sit down and make sure that we strike that fine balance around speed and ethical lending," he said.
Mr Wilson, a former National Australia Bank executive, said it used to drive him "nuts" how the major banks would increase interest rates for existing customers and cut rates for new borrowers just to attract more customers.
He said he wants to reward customer loyalty and make sure brand new customers are not getting a better deal than people who have been with the bank for years.
"While we don't have a solution yet, we have a team working extensively on that problem."
Xinja says it has 24,000 people signed up to join the bank and 10,000 people have adopted their tap-and-go prepaid spend and travel card.
The company says the card is in use across 17 countries a day, on average, and allows customers to try out Xinja with a low-commitment product.
The card is connected to Xinja's app, which allows customers to track their holiday spend and see both currencies against transactions.
It also charges zero ATM withdrawal fees, domestically and internationally, and refunds 100% of currency conversion fees.
The Xinja app also comes with a function that allows people to split bills with their mates and send reminders to people who owe them money.