While banking online, chances are you've heard of BPAY. Here we look at what BPAY is and how it works.
What is online banking?
An online banking account is any savings and/or transaction account that allows you to perform your banking activities online via the internet. It can be done through an online banking system, such as PayPal, or you could use BPAY through your registered bank.
What is BPAY?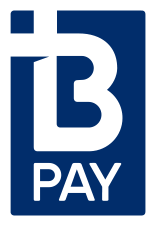 A Bill Payment (or BPAY for short) is a fast, convenient and easy way to pay your bills. It is Australia's most widely used bill payment service which enables bill payers to transfer funds electronically from their bank accounts to billers. It is offered as a payment channel by over 170 financial institutions through their phone and Internet banking services.
Since BPAY's launch in 1997, electronic bill payment in Australia has grown at a phenomenal rate. BPAY can be used with over 45,000 businesses Australia wide, including most major household bills, and each month BPAY processes over 30 million individual payments. Over the last couple of years there has been a substantial increase in the number of people who have access to internet banking which has resulted in a large increase in the number of people using BPAY.
With BPAY you have the option of paying from a cheque, savings or credit card account. However, many people choose their savings as not all billing companies will accept payment via credit card, and if they do, will usually incur a small fee/surcharge.
How does BPAY work?
According to the BPAY website, paying can be shown in four easy steps:
Log on to your online, mobile, or over-the-phone banking service
Look for the BPAY logo and Biller Code on your bill
Enter the required information – usually the biller code, customer reference number, payment amount and date.
Pay your bill.
Payment collection
If you're a business considering the use of BPAY, there are a wide range of benefits involved in using it such as improving cash flow, decreasing costs and reducing administration time. Cleared funds are deposited directly into your account each banking business day.
These easy steps are involved in payment collection:
You send your customer an invoice displaying a BPAY logo, your unique BPAY Biller Code and their Customer Reference Number (CRN).
Your customer logs into their Internet banking site or dials their telephone banking number and follows the prompts to make a BPAY payment.
Your customer will be asked to provide your Biller Code, their Customer Reference Number and the amount they wish to pay.
The customer's financial institution validates the payment and gives the customer a receipt number.
Your customer's payment details are forwarded to your financial institution via BPAY.
Your financial institution deposits the funds directly into your bank account.
Does BPAY have any limitations?
There are a number of things to consider before deciding if this is right for you. Some of the limitations of BPAY include:
It is not always free: most banks and credit unions accommodate a set number of 'free' BPAY transactions each month, then charge after the free threshold is surpassed. While individual BPAY transactions are seemingly innocuous at 15-60 cents each, they could add up quickly!
Incorrect payments: every week hundreds of Australians send cash via BPAY to the wrong biller, or with an incorrect customer reference number. Such transactions need to be recalled by your bank and a bank trace fee could be charged.
Credit cards: as mentioned above, many companies don't allow credit payments via BPAY, and if you do pay, you could be incurring extraordinary fees/surcharges.
Compare online banking with CANSTAR
If you're making the leap to online banking, it's always important to do your research. Here at CANSTAR, we compare over 50 online banking providers to help narrow down your decision.