Douugh Transaction and Savings Accounts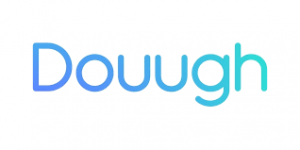 Douugh is a neobank operating in America which provides transaction accounts and a number of savings features that are managed through a mobile application. It is listed on the Australian Stock Exchange and has indicated it may enter the Australian market in 2021.
What savings accounts does Douugh offer?
Douugh savings accounts are not yet available in Australia, at the time of writing. However, based on the product features of Douugh's savings accounts in the US, it is likely that Douugh will allow you to open and manage a number of connected savings accounts and utilise various features to keep track of your spending. To give you an idea, an American Douugh account offers customers features such as everyday banking and spending management, as well as the ability to divide their money into a "Bills Jar" and a "Savings Jar".
Everyday Banking
Based on its product offering in the US, an everyday banking account with Douugh is expected to provide all the features of a traditional transaction account. Some features of its US product include:
Card management: Douugh provides its US customers with a Mastercard debit card, and the Douugh mobile app lets them lock and unlock their card, report it lost or stolen, or change their PIN. Customers can also instantly block transactions or ATM withdrawals via the app.
No account fees: Douugh's US bank accounts charge no fees for monthly services, overdraft or transfers and have no minimum balance requirements.
Safety features: In the States, deposits up to US$250,000 to a Douugh account are insured through a banking partner and customers' data is encrypted for security. Meanwhile, ahead of its Australian launch, Douugh has reportedly signed a partnership deal with Regional Australia Bank, which already holds an Authorised Deposit-Taking Institution (ADI) licence in Australia. If Douugh's bank accounts in Australia are indeed issued by Regional Australia Bank, customers' deposits of up to AU$250,000 would be guaranteed by the Australian Government under the Financial Claims Scheme.
Mobile app: The Douugh app tracks customers' spending and sends them instant alerts of transactions made and money received. It also allows them to connect their external transaction and savings accounts, credit cards, investments and student loan accounts to their Douugh account so that they can manage it all in one place.
Spending management
Douugh lets its customers in the US keep track of their spending with the following tools:
Dashboard: Provides a snapshot of a customer's money and access to their financial information.
Categorise spending: Douugh says its customers' transactions are automatically categorised for them, so that they can see where and how much they're spending and budget accordingly.
Limit spending: Customers can put limits on spending categories, such as food and drink, groceries and entertainment. Douugh says it sends customers insights and notifications to keep them on track.
Reports and insights into spending and saving goals.
Bills and Savings Jars
A key feature of Douugh's bank accounts in the US is the fact they allow customers to more easily manage their bills and savings by organising them into dedicated 'Jars' which are separate from their transaction account.
Bills Jar: A virtual account for easy management of fixed expenses and subscriptions. Customers can make payments directly out of their Bills Jar, receive notifications of upcoming payments and keep track of their monthly expenses.
Savings Jar: Customers can set up one or more individual Savings Jars for different goals and track their savings progress. They can set targets for amounts and limits for each Jar, and automatically set money aside from their income each payday. For example, each customer is given a Rainy Day Jar when they open an account, with a built-in savings goal of US$1,000 to cover unexpected expenses.
Canstar does not currently compare Douugh savings and transaction accounts because they are not yet available to Australian customers, with the company having stated it intends to launch these products in Australia in 2021. You can view the current interest rates of a range of other savings accounts by using Canstar's comparison tables.
Do Douugh savings accounts require a linked transaction account?
It remains to be seen whether Douugh will require its Australian customers to have a linked transaction account to make use of their savings accounts. In the US, a transaction account is not strictly necessary, although making transactions allows customers to make the most of the tracking and management tools available. By having multiple Douugh accounts, customers can set individual saving goals and pay expenses from dedicated accounts to track their money.
You can compare transaction accounts with Canstar to see if you can find one that suits your requirements.
Does Douugh charge fees on its savings accounts?
At the time of writing, Douugh does not charge any account fees, including service or transaction fees, to its US customers. It says customers may incur a fee, however, for card replacement and international ATM withdrawals.
For more information, see the terms and conditions on the Douugh website.
What mobile banking features does Douugh offer on its savings accounts?
Douugh's mobile app is a central feature of its bank accounts, with Douugh describing itself on its website as a tech company more so than a bank. This means that once Douugh launches in Australia, you may need to download the Douugh app to create an account and utilise its features.
How do I apply for a Douugh account?
Douugh savings and transaction accounts are not currently available in Australia, however you may sign up to join the waiting list on the Douugh website, so that you can stay updated on its launch.
About Douugh
Douugh is a tech startup that was founded in 2016 by the co-founder of Australia's first P2P lending platform, SocietyOne. Douugh describes itself as primarily a technology company that utilises artificial intelligence to help customers automate their banking and manage their finances.
Douugh purchased Goodments, a responsible investing app, in January 2021. Once Douugh has launched in Australia, it says Goodments will morph into Douugh.