RAMS Savings Accounts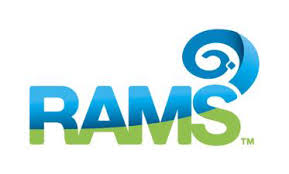 RAMS is a provider of savings accounts, as well as other banking solutions such as loans, transaction accounts and insurance.
Compare RAMS savings accounts
Considering a savings account from RAMS? The table below displays a snapshot of RAMS savings accounts on Canstar's database, sorted by Star Rating. These results are based on a regular saver profile in NSW with $10,000 in current savings.
To see the definition of a regular saver and other profiles used in Canstar's Star Ratings, view Canstar's savings account methodology here. Or you can search our database for a savings account to suit your needs.
What savings accounts do RAMS offer?
At the time of writing, RAMS offers one savings account. Details for this account are as follows:
RAMS Saver
RAMS Saver is an online savings account that offers a bonus interest rate if you make a minimum $200 deposit each month with no withdrawals and keep your balance between $200–$500,000 for the month, at the time of writing.
Key features of a RAMS Saver account
At the time of writing, some key features of the RAMS Saver account include:
Monthly account service fee: No monthly account service fees.
Minimum age: You must be 18 years or over to open a RAMS Saver account.
Minimum balance: There is no minimum balance required for the RAMS Saver; however, there must be a balance of at least $200 to be eligible for the bonus interest rate to apply.
Account access: You can access your RAMS Saver account with myRAMS online banking and via the mobile app.
Link accounts: Funds can be transferred between linked RAMS accounts; however, keep in mind that making withdrawals from your RAMS Saver may affect your bonus rate eligibility.
How can I get the bonus interest rate on my RAMS Saver account?
To be eligible for the bonus interest rate on top of the variable base rate, you must deposit at least $200 into your RAMS Saver account each month without making any withdrawals. Additionally, the balance of your RAMS Saver account must be between $200 and $500,000 for the month.
Who might the RAMS Saver suit?
If you are looking for an interest rate on your savings stash that doesn't require large deposits to be made each month and are happy not to make any withdrawals during the month, then the RAMS Saver may be an option for you. It is possible to have a joint RAMS Saver account, so the account may also suit couples who have shared savings goals.
Does a RAMS Saver account require a linked transaction account?
RAMS does not require a linked transaction account in order to sign up for the Saver account. However, if you would like to use a RAMS debit card and make other direct transactions, a linked RAMS transaction account will be necessary.
If you're looking to compare transaction accounts, you can use Canstar's comparison tables to potentially find one that suits your requirements.
Can I deposit money into a RAMS savings account?
Before opening and depositing money into a RAMS savings account, you may wish to look at the terms and conditions available on the RAMS website. Some key points include:
RAMS does not have any branches and you cannot deposit money into your RAMS Saver account at a RAMS Home Loan Centre.
Deposits can be made via EFT, direct credit or cheque.
Regular payments to a RAMS Saver account cannot be made from Westpac accounts.
Do RAMS charge fees on the Saver account?
Savings accounts can come with several fees, such as monthly account-keeping fees, transaction fees, withdrawal fees and more. No fees are listed by RAMS for its Saver account at the time of writing.
For current information on fees and how they apply, please check the Product Disclosure Statement (PDS).
What do RAMS offer in terms of mobile banking for the Saver account?
RAMS offers both online and mobile banking for its Saver account, via its myRAMS service. The mobile app is available to download for free from the App Store and Google Play for a range of devices.
Notable features of myRAMS mobile banking include the ability to:
check account balances and transactions
deposit money via online transfers
transfer money between other RAMS accounts or any Australian bank
manage your banking accounts on the go with the mobile app
How do I apply for a RAMS Saver account?
Before applying for a RAMS Saver account, consider comparing it against other savings accounts on the market to ensure it is the right one for you.
You can apply for a RAMS Saver account online, provided you have the correct documentation:
At least one form of ID, such as your driver's license or passport
Accurate personal information, such as your name, date of birth, address and phone number
Once your account is opened, RAMS may require you to transfer in a minimum amount before your account can be activated – check the PDS document for more information on how much you might need to deposit.
Eligibility requirements
To be eligible for a RAMS savings account, you may have to meet certain requirements. For example:
Be an Australian resident for taxation purposes with an Australian residential address
Be 18 years of age or over
Hold a valid email address and Australian mobile phone number
Open accounts in personal names only
Not open more than ten per person
It is possible to open a join RAMS Saver account with one other person.
About RAMS
RAMS was formed in 1991 as 'Registered Australian Mortgage Securities' (RAMS), and the RAMS Home Loans brand launched to the retail market in 1995. The RAMS brand and distribution business was bought by Westpac Banking Corporation in 2008. RAMS launched its savings and transaction accounts in 2012.
Cover image source: rams.com.au