Debit cards have been around in Australia since the mid-80s and have seen a raft of changes in both usage and technology since they were first introduced. Richard Fennell, Executive Consumer for Bendigo Bank explores the basics of debit cards and points to the future of plastic.
What are debit cards?
We know them as the small plastic cards that contain unique numbers linking to your bank account and your financial institution's branding. Debit cards are among the many current payment methods available when making purchases. You can also use debit cards to withdraw cash at ATMs and hook them up to digital wallets for Apple and Android on your phone.
How do debit cards work?
Debit cards, similar to credit cards, allow you to make purchases at any retailer that accepts the payment network that your card uses, generally Mastercard, Visa or American Express. In Australia, debit card payments are made through EFTPOS, our domestic card payment network, which is also often used colloquially to refer to the payment terminal itself, known as an 'EFTPOS machine'.
The payment network or 'card scheme' is the network that powers payment transactions. The process begins with a customer purchasing goods or services with their debit card from a merchant. The payment message is then sent from the merchant's payment terminal to the merchant's bank, through the relevant payment network to the customer's bank. Here, the payment request is authenticated and available funds are checked before a response is sent back to the payment terminal in store. After the authenticated transaction is completed, payment is deposited into the merchant's account from the cardholder's account, again facilitated by the payment network.
What are the features of a debit card?
Debit cards are equipped so that customers can make payments by either:
swiping the back of their card through a merchant terminal.
inserting their card into the terminal (the chip contains secure encryption technology).
via contactless payment – commonly referred to as a tap-and-go payment – where you hold the card within four centimeters of the terminal to approve the purchase. It's called a contactless payment, because your card doesn't need to make contact with the terminal for the payment to work.
Earlier this year, the industry lifted the limit for contactless payments from $100 to $200 to avoid further cash handling during the pandemic. This means for any payments $200 or less, using this method usually won't require a customer to enter their PIN. Anything above $200 will still require customers to enter their PIN to complete a payment. On 8 December 2020, the Government announced that the COVID-19 Biosecurity Emergency Declaration is set to be extended for an additional three months. In line with the Government's decision, the banking industry extended the temporary $200 limit to 17 March 2021.
Almost all Australian debit cards are linked to either a Mastercard or Visa network, which means you can access your money pretty much anywhere you go in the world and it'll be accepted at almost all overseas merchants. Other payments options include credit cards, buy-now-pay-later products, and of course, traditional cash.
Please be aware various international fees apply when withdrawing money from ATMs overseas or making payments with your card, so it is best to check with your debit card provider before you travel to determine the best arrangement for you.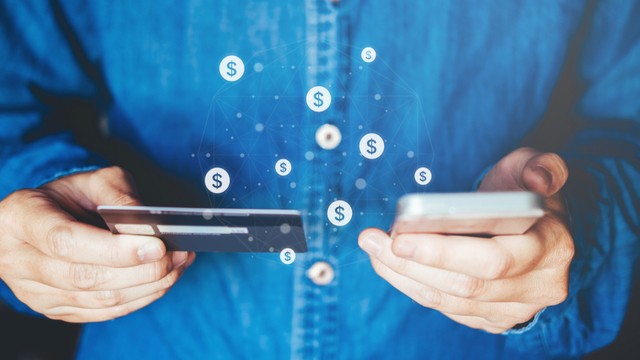 What is the difference between debit and credit cards?
The main difference between debit and credit cards is the funding source. Your debit card is linked to your bank account and is funded by your own money, whereas credit cards are linked to a line of credit offered by your bank using the bank's money, which you will need to pay back.
Credit cards usually have late payment charges and interest charges if you do not repay your balance in full by the due date. It's also worth remembering that credit card accounts also have different features when compared to your bank account. For example, some rewards cards may have partnerships with airlines for frequent flyer points, offer insurance on purchases and charge annual card fees.
How has the debit card evolved?
We still refer to transactions with debit cards as 'card payments' due to the small plastic card that was historically the only way to transact on these products. However, card payments today are just as likely to be made using a different physical payment device such as a mobile phone, smartwatch or wearable fitness tracker. Online shopping payments also include online wallets such as PayPal or recurring payments set up using your card details or via direct debit.
Many issuers now provide greater levels of personalisation and control for customers than when the debit card was first launched. While innovations relating to the physical card have occurred in recent years (such as chip technology, contactless functionality and new visual designs), the major enhancements to improve the customer experience can be seen in the richer digital features now available through associated mobile banking apps and e-banking – and they're set to get even better.
Debit cards can today be added to digital wallets powered by Apple, Google, Samsung, Fitbit and Garmin so card-based payments can actually be made with no card at all. Once set up, you can leave your wallet behind for a trip to the shops. It's also very secure as it uses a feature called tokenisation that we'll explain below.
Are debit cards safe?
Online banking tools now allow customers to track their spending more effectively. For example, using your financial institution's app or online banking portal, you can usually see pending transactions, merchant contact and location details, and amounts for each transaction. Some apps may also enable you to group transactions into key categories for budgeting purposes.
Many institutions also allow greater flexibility as to how the account functions. For example, they may send users instant alerts and notifications for transactions over a certain amount or in another country, offer controls to block certain categories of spend (such as online gambling) and allow users to change their own settings. The next phase of digital-first card management is expected to allow even greater convenience in payments.
For example, using functionality known as tokenisation, merchants will no longer receive your full 16-digit card number to process payments. Instead, a separate number will be generated and linked for that individual merchant only. This means that should your card details be compromised and stolen, only transactions impacting that specific merchant will be cancelled – rather than everywhere your 16-digit card number is saved across your various phones, laptops and various other physical devices.
This new tech will also allow your physical devices to continue working while the new token is updated, meaning you won't be stuck waiting for a new card to arrive in the mail again. Tokenisation will allow more seamless updating of recurring payments – for example, the ability to turn these on or off via a mobile app – rather than calling the merchant directly. This new tech will also help facilitate the "internet of things" by allowing payments to be made in and on almost any internet-connected smart device.
At this stage, tokenisation is used by a limited number of financial institutions and digital wallets. It works by a cardholder requesting to add their card credentials into their digital wallet. Once they have been identified and verified by the issuer, a Payment Token is provisioned into the secure element of the cardholder's device. During a transaction, the token is used instead of the cardholder's primary account number to perform the payment. Separate Payment Tokens are created for each card stored in the digital wallet. It is yet to be determined when this functionality will be widely available in Australia.
A debit card provides a range of benefits to consumers, but the right payment option really comes down to the individual and how you want to manage your money. Some people prefer to only spend what they have in their account, while others use a credit card to help with cashflow, pay for large purchases, or to collect credit card reward points. Others use a combination of both cards to manage their money.
Deciding which card or mix of cards is right for you is a matter of personal choice, but it's very important to ensure that you are aware of what you are spending and that you manage your finances in a way that takes into account your best interests over the longer term.
Cover image source: Pavel Vinnik (Shutterstock)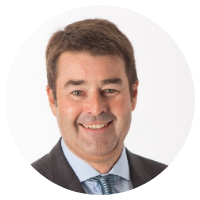 Richard Fennell joined Bendigo and Adelaide Bank in 2007 after an 18-year career in finance and consulting, primarily with PricewaterhouseCoopers in Australia and Asia. Richard is currently Executive, Consumer Banking.
Prior to this, Richard was Chief Financial Officer, and in addition, had responsibility for group strategy and the corporate division.
A keen supporter of sport and the arts in South Australia, Richard is a member of the Board of Governors of the Helpmann Academy, a not-for-profit organisation dedicated to supporting young artists as they transition from tertiary study to artistic careers. He is also a Director of the Adelaide Football Club and currently chairs the Club's Finance and Audit committee. You can find him on LinkedIn.
---
Thanks for visiting Canstar, Australia's biggest financial comparison site*