AMP Savings Accounts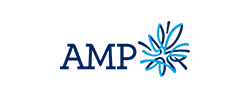 AMP offers a range of personal banking products. This includes savings accounts, transaction accounts and term deposits.
What savings accounts does AMP offer?
AMP offers three savings accounts at the time of writing:
AMP Saver Account: offers an ongoing interest rate plus an introductory bonus rate for the first six months for new customers (up to $250,000).
AMP Bett3r Account: comes with three linked accounts (Pay, Save and Spend). AMP says customers are paid a standard interest rate on Pay and Save accounts. Customers can also receive bonus interest on the Save account for balances up to $100,000 if they deposit at least $2,000 each calendar month to the Pay account from an external source.
AMP Notice Account: pays a variable interest rate, which AMP says will be a minimum margin above the RBA variable cash rate. AMP says customers must give at least 31 or 180 days' notice (depending on the product) before withdrawing funds into an eligible AMP deposit account. Additionally, customers can only make up to two withdrawals a month and the minimum withdrawal amount is typically $500.
You can view the current interest rates of some of AMP's savings accounts in Canstar's comparison tables.
Do AMP savings accounts require a linked transaction account?
AMP says its Saver Account does not need to be linked to a transaction account. However, customers may link it to an everyday account if they wish. AMP's Bett3r Account comes with linked Pay, Save and Spend accounts, so you do not need to link an additional everyday banking account. AMP says its Notice Account must be linked to an eligible deposit account with AMP. If you do not already have an eligible deposit account, AMP says you must apply for one when you apply for a Notice Account.
If you're looking to compare transaction accounts, you can use Canstar's comparison tables to potentially find one that suits your requirements.
Does AMP charge fees on its savings accounts?
Savings accounts can come with several fees, such as monthly account-keeping fees, transaction fees, withdrawal fees and more. At the time of writing, AMP says it charges no monthly fees on its Saver Account and Notice Account. AMP says it charges a $6 monthly account management fee on its Bett3r Account (debited to the Pay account). However, it says it will waive this fee for customers who are eligible to receive bonus interest — that is, customers who deposit at least $2,000 each calendar month to the Pay account. Read AMP's Deposit products fees and charges guide for more information.
What does AMP offer in terms of mobile banking for savings accounts?
AMP offers online and mobile banking for its savings accounts. Through internet banking and the My AMP app, AMP says customers can access their accounts 24/7. AMP has a separate app for its Bett3r Account, called the AMP Bett3r app; however, customers can also see their Bett3r account balances through the My AMP app. Both apps are available on the App Store and Google Play.
How do I apply for an AMP savings account?
Before applying for an AMP savings account, consider comparing it against other savings accounts on the market to ensure it is the right one for you.
If you choose to open an AMP savings account, you can open a Saver Account and a Bett3r Account online. To apply for a Notice Account, you can mail an application to AMP, contact AMP over the phone or make an application through an AMP financial adviser or representative.
About AMP
AMP was founded in 1849 and describes itself as a wealth management company with a growing retail banking business and international investment management business. It provides retail clients with financial advice and superannuation, banking, life insurance, retirement income and investment products. AMP also offers corporate superannuation products and services for workplace super, as well as self-managed superannuation funds (SMSFs). AMP also provides investment management services for institutional clients.